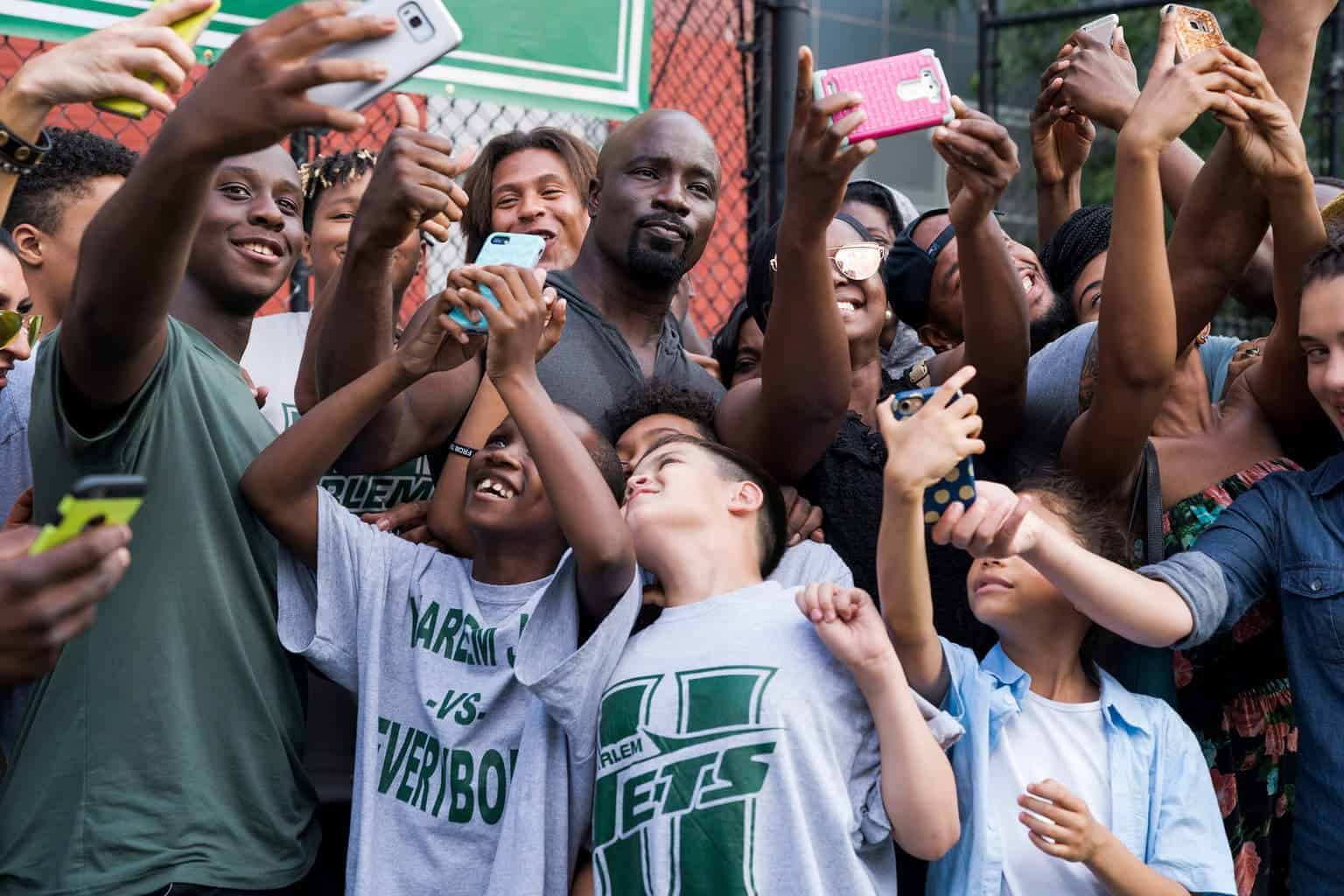 Before the cultural phenomenon of a tsunami that was Black Panther, there was the moderate, cultural splash of Luke Cage.  
Luke Cage's first season saw the titular protagonist migrate up to Harlem to avoid unwanted attention as a hero and take refuge in Pop's Barbershop. Of course, his powers and heart for the innocent drew him out of hiding and into a fray for Harlem's soul opposite ruthless gangsters, crooked politicians and murderous relatives. It was an enjoyable first season, but Mike Colter's stiff performance, clunky fight choreographies and an unconvincing sibling rivalry between Luke Cage and Willis "Diamondback"' Stryker prevented the series from being something great.
Perhaps season one's greatest fault was its inability to work within a genre. The best shows of the Marvel-Netflix partnership have found a home within a specific genre, much like the noir-detective tone of Jessica Jones. Luke Cage's first season vacillated between gangster drama, origin story and social commentary, and that vacillation produced audience confusion. If anything, the first season will endure for its diverse musical backdrop and the dynamic performances of Mahershala Ali (Cottonmouth) and Alfre Woodard (Mariah Stokes Dillard).
But sweet Christmas, the second season is a different story. Luke has embraced being "Harlem's hero" with all the fame and infamy that comes with the title. Amid his campaign to drain Harlem of drugs and crime, he's led back to Mariah Stokes, herself struggling to leave the gangster game. With a few new players on his neighborhood chessboard, Luke has to go beyond being Harlem's "Hero for Hire" and start playing diplomat and sheriff. As he takes on these positions without the consent of the community, Luke has to reconsider the fixed boundaries between hero and villain he swore by.
It takes its time, but Luke Cage's second season fits itself right into the gangster-crime genre. It creates a fresh, exhilarating backdrop for compelling characterization. As the streets heat up, everyone becomes grittier and more raw with each other and themselves. The battle for Harlem feels more personal, as it integrates with each character's quest of self-discovery: Who must these people become to save Harlem, and can they deal with the cost of becoming that person?
The new approach takes the pressure off Colter to embody our hopes and concerns for Harlem, instead allowing each character to represent a different part of the neighborhood. The show explores the psyches and histories of side characters like Mariah, Shades and other gang lords to show their unique motivations and perspectives on where to take Harlem. By staying in that crime lane, Luke Cage brings a more rooted and nuanced engagement to themes like race, domestic abuse and being differently abled.
But crucially, season two doesn't drop its plot momentum to force our attention to a socially significant theme. Instead, these ideas are naturally integrated into key parts of the show, floating to the surface at just the right moment. What's more, the fight sequences see Luke tussle with Harlem's underworld through more creative set pieces and more dynamic fight choreography. The classic "Luke Cage stands in front of firing guns for several minutes and then throws people around" is mostly gone—there's a little left for the nostalgic, too. Speaking of which, just like season one, the show is laced with dang good music. Luke Cage is scored perfectly.
The Marvel-Netflix series offer time and space to decipher what the heroes stand for and up against. While there's usually a metaphorical angle that helps us contextualize the violence and think about serving communities, these shows don't often give vigilantism a free pass. There's always severe social and psychological consequences to these heroes' actions. Luke Cage, however, goes further. It problematizes the superhero formula itself.
Luke Cage questions the very nature of our desire for heroes and role models. As one character describes, "Harlem's worship of Luke Cage has reached golden calf proportions." Our need for heroes to save us sometimes hinders us from being each other's heroes, but even more problematic in our desire for a wholly restorative Savior is how such dependence can become self-destructive. That same character goes on to explain we shouldn't worship other humans because, "we're weak, subject to temptation, vainglorious, spiteful … bulletproof skin doesn't change nature."
The superhero myth rides or dies on the hero's capacity to resist selfishness and sacrifice so others can live free. But Luke Cage asks: What if the masses can't be trusted with freedom? What if the hero projecting his or her desires onto others is the only way to save people? Would that projection make them a hero still, even if they make the neighborhood better? Those aren't superhero questions; those are social questions, and we all have to answer to those.