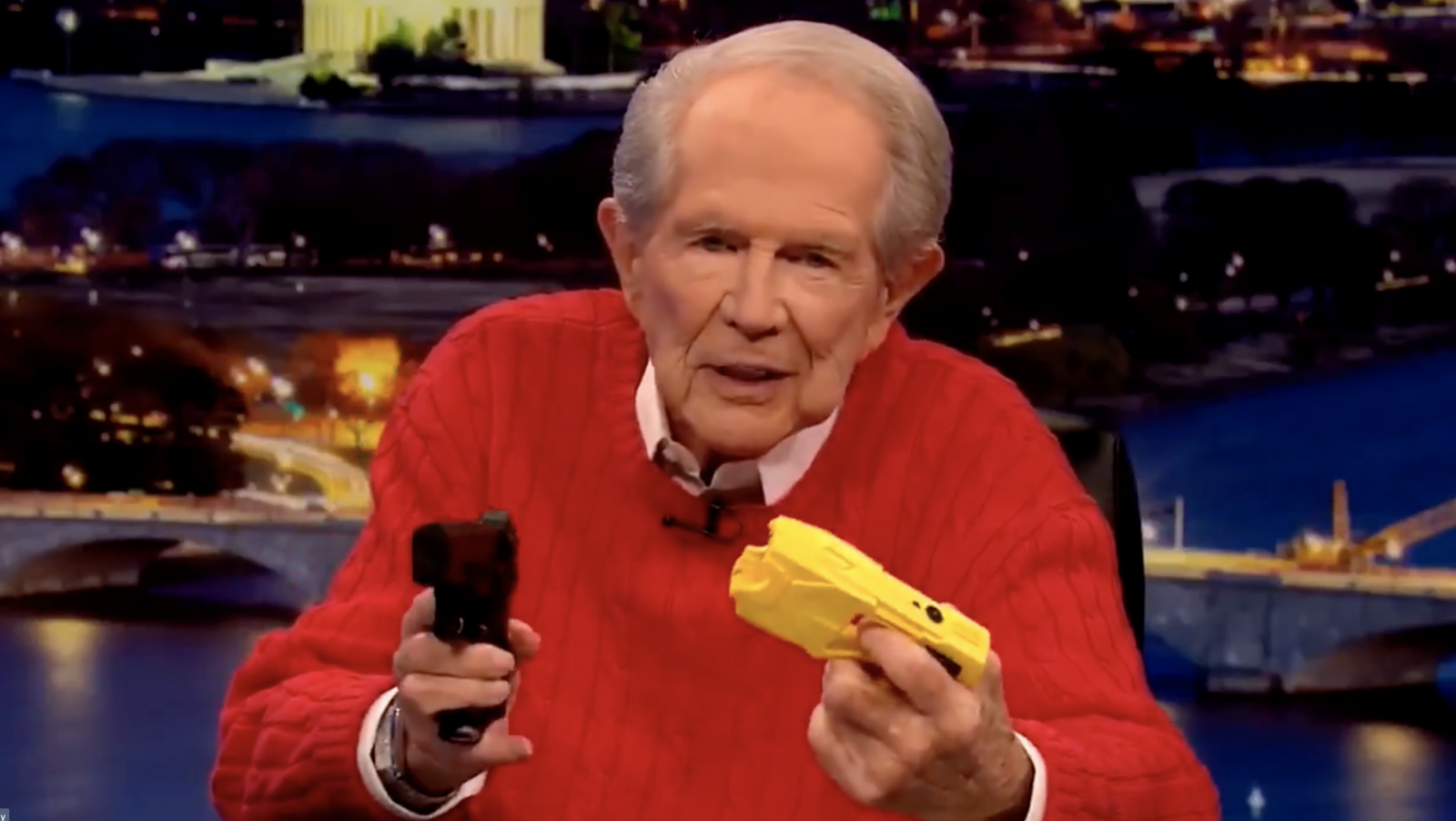 Pat Robertson has ended his 55-year run as host of the 700 Club, bringing an end to over half a century of truly unhinged television. America's longest running TV host devoted most of his life to the show, which was a truly chaotic mix of Christian theology, conservative political talking points, the occasional bizarre conspiracy theory and, every now and then, a surprisingly reasonable take. You just never knew what you were gonna get with the guy.
Although ordained as a Southern Baptist, Robertson has a huge fan base among charismatic and Pentecostal Christians — especially older ones. He helped pioneer the Moral Majority, working with Jerry Falwell to help deliver White Evangelicals to the Republican Party at a time when the Christian electorate was far more politically diverse. H founded the Christian Broadcasting Network, the nation's first 24/7 religious station, which today reaches a million households around the world. In 1988, he made a significant run at the White House, coming in third behind Bob Dole and George H.W. Bush.
As host, he often made headlines for his incendiary, bizarre and frequently offensive talking points, blaming 9/11 on gay marriage and the Las Vegas shooting on people's disrespect for President Donald Trump, whom Robertson often defended.
However, Robertson is the sort of broken clock who occasionally shocked people on the other side of the culture war with a take they agreed with. He defended the integrity of the 2020 U.S. election and called on Trump to accept defeat, and even urged police officers to "open their eyes" to reality of racism in the justice system.
Robertson's son will be taking over hosting duties. We'll see what energy he unleashes soon enough.