Black Mirror is a show about the future. You can't really describe it any other way. Every episode is a contained short that peers through a murky lens of where we might be headed. Sure, some of them play with the formula a little, imagining either a more dystopian present or speculating on how our current age might look different if the past had gone just slightly awry but Black Mirror is, at its core, about where we're headed as a species. Or, more appropriately, where technology might be taking us with or without our consent.
Generally speaking, Black Mirror does not anticipate a happy ending for humanity. The show is at its best when it highlights early internet-y trends that we've all embraced without really considering, and theorizing about how they might warp us. The characters in Black Mirror are often like us — resigned to their current tech advancements, enjoying whatever perks they offer and doing their best to ignore the potential downsides. It is only us, the viewers, a few decades behind, who can see how chilling their realities have become. It's easy to imagine people watching a proto-version of Black Mirror in the 1990s watching our lives the same way.
There are five seasons of Black Mirror (or "series," we should say) and all have their highs and lows. And though it only premiered ten years ago, some of the episodes have already proved to be eerily prescient. Here are some of Black Mirror's episodes that are already coming true.
The Entire History of You
Black Mirror is not exactly a feel-good show, but it rarely got more feel-bad than with "The Entire History of You," which posits a coming personal device that digitally records all of your interactions for you to play back later. In the episode, this technology is as ubiquitous as Twitter and Facebook (characters find it drolly amusing when they make a new friend who's decided having one) and rewatching past experiences is just an idle way to kill time. But it takes a dark turn when Liam (Toby Kebbell) starts to hyper-analyze earlier interactions between his wife Ffion (Jodie Whittaker) and an old friend, driving him to second- and third-guess everything he's seeing. The more fixated he gets on the past, the less he knows what to think about the present.
First of all, versions of this tech already exist. A wristband called Kapture can record audio of your entire day, but your iPhone can do so pretty easily as well. And the more of our lives we commit to social media, the most opportunities we have to play the Entire History of Us — including moments that might be better left in the past.
White Christmas
Figuring out exactly what's going on in Black Mirror is half the fun, since the show studiously avoids exposition in favor of letting its world build organically. Sometimes, the whole episode works as a puzzle box and that's the case with "White Christmas" which stars Jon Hamm and Rafe Spall as two men living alone in a cabin, whose life stories gently unspool as they reveal the grim events that took them there. It's not a spoiler to say those events involve virtual reality technology which is already tantalizingly within reach and under consideration for use in a number of fields like journalism and the legal system.
It's easy to see the perks. VR tech could transport juries to the actual scene of the crime. Or, say, instead of reading about what's happening in Syria or Paris, you could just pop on a headset and go check it out yourself, with a reporter acting as more of a tour guide than a talking head. But the downsides are also easy to see. How would the jury know that what they're seeing is the actual crime scene, and not a doctored illusion? That's a serious issue, but it's one that some legal systems are moving ahead on without thinking on it too hard. In 2018, a witness in China used VR to reconstruct what he saw for a jury.
Be Right Back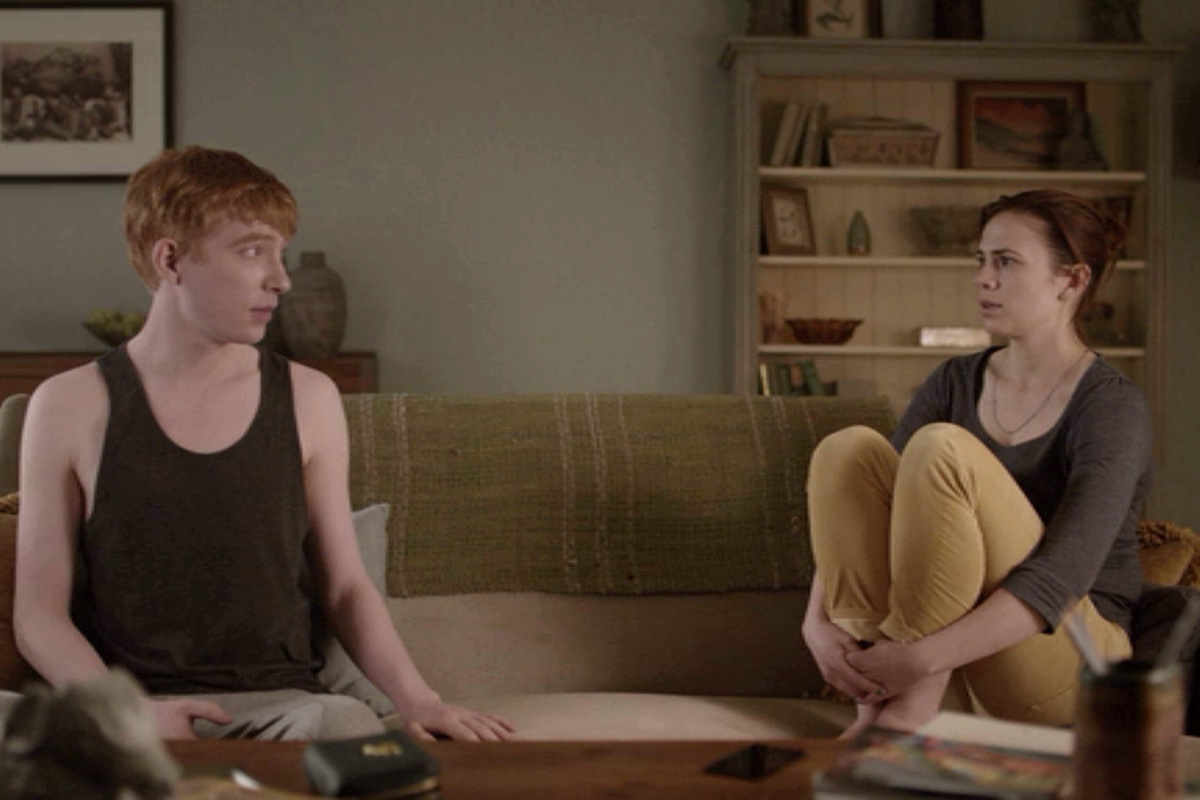 Grief is proving to be a fecund topic for scifi, with movies like Arrival and Annihilation and TV shows like WandaVision all successfully tackling the subject of loss through the lens of speculative fiction. "Be Right Back" came before all those, imagining a world where a woman (Hayley Atwell) loses her young husband (Domhnall Gleeson) but is able to recreate a version of him by plugging his decades of archived social media use into a bot that can then chat with her, call her, FaceTime her and, eventually, is uploaded into an android and actually move back in with her. You can probably see the potential pitfalls of all this, although "Be Right Back" zigs where other, similar shows often zag.
This very technology appears to be in the works. Microsoft filed a patent in January to do, well, pretty much exactly what "Be Right Back" does — create a new tech that uses our digital histories to recreate versions of us that can live on forever.
Nosedive
The third series of Back Mirror kicked off with a bang in "Nosedive," which was written by Rashida Jones and Michael Schur (who'd honed their creative partnership on several Parks and Rec episodes). The series imagines a world in which your social media clout has big ramifications for the rest of your life, such as what neighborhoods you can move into, how much certain services cost and what social circles want you around. Lacie (Bryce Dallas Howard) is a wannabe influencer who is determined to boost her status in time to be a suitable maid of honor at the wedding of an affluent childhood pal. But true to life, every attempt to gain a little social media approval backfires, setting off a darkly funny comedy of errors in which Lacie's online reputation and offline livelihood both fall into tailspin.
In many ways, this is hardly scifi. Successful influencers are indeed welcomed into a world of affluence and the rest of us are scrabbling to join them. China is testing out a "social credit system" that reportedly operates in a vaguely similar fashion to some plot elements of "Nosedive," and similar systems are already being brainstormed here in the U.S.
The Waldo Moment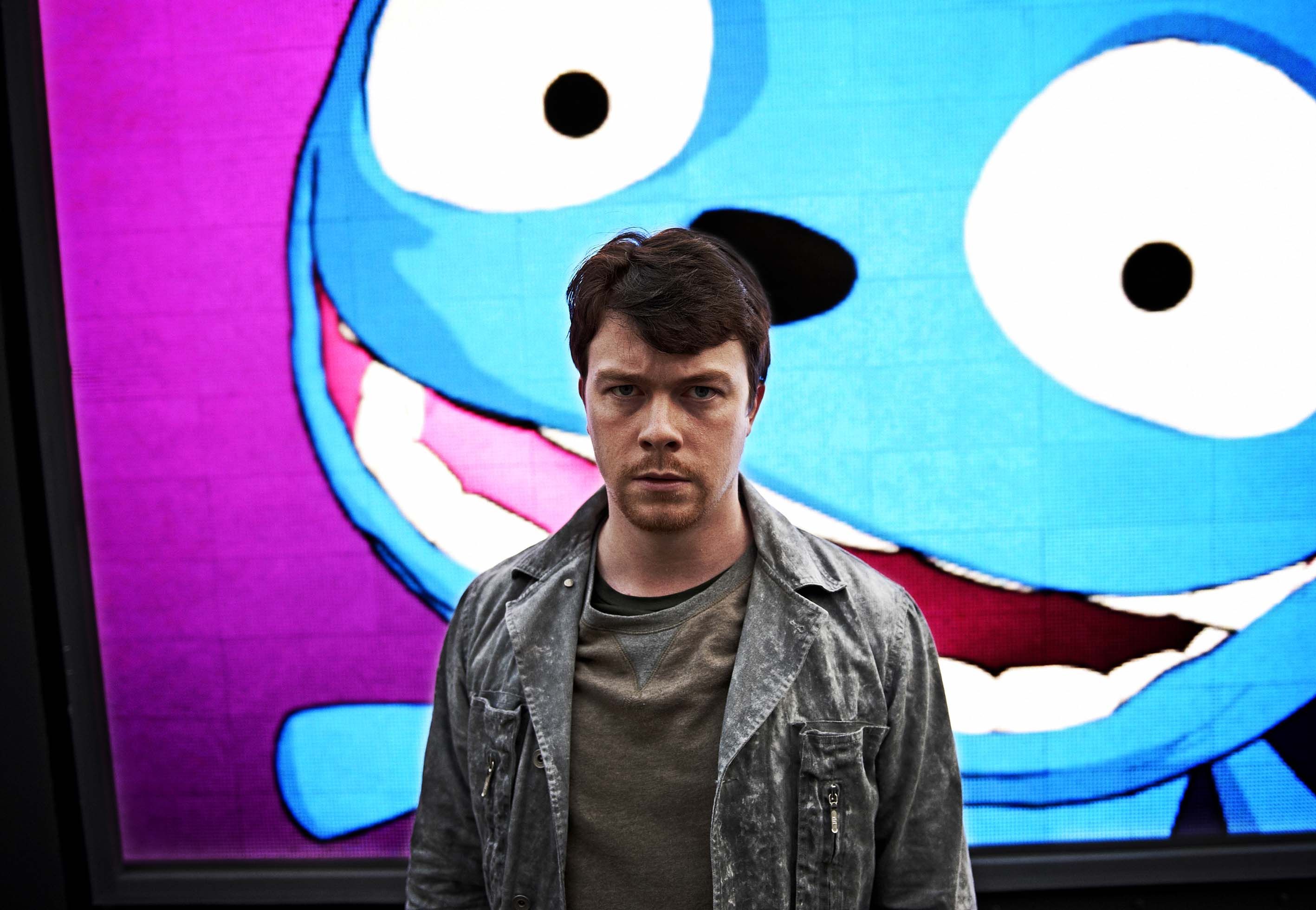 A struggling entertainer creates a cartoon political caricature who spews racist bile and nonsense rhetoric as a way of satirizing the current system. Nobody takes "Waldo" the cartoon bear seriously at first, but his message starts to resonate with more and more voters and soon attracts the endorsement of several powerful political operatives who realize he could be a figurehead for their own legislative goals. Can you imagine?