Trailer: The Marvel Cinematic Universe Is Ready to Ask 'What If..?'
On Disney Plus, Loki is getting screwy with timelines, teasing dozens of alternate realities in which things went slightly or, in some cases, wildly different than they did in the Marvel movies we've seen. Now, What If..? is ready to go even crazier. The animated Disney Plus show will follow in the tradition of the Marvel Comics series, exploring alternate versions of Marvel Comics in which things went a little differently. What if Prince T'Challa was kidnapped by the Ravagers instead of Peter Quill? What if Peggy Carter was injected with the Super Soldier Serum instead of Steve Rogers? What if the Avengers were zombies? No holds barred in What If..? 
And at the helm of it all is The Watcher, Marvel's distant, baby-headed deity, sworn to observe everything that happens in every timeline, but never interfere, no matter how bananas things get. This Watcher will be voiced by Jeffrey Wright, while most of the animated characters will be voiced by their live-action counterparts. Hayley Atwell, Tom Hiddleston, Chris Hemsworth, Sebastian Stan, Jeremy Renner, Mark Ruffalo, Paul Rudd, Brie Larson and even Josh Brolin will all make appearances. What If..? will also feature Chadwick Boseman returning at T'Challa, in one of his final projects before his passing.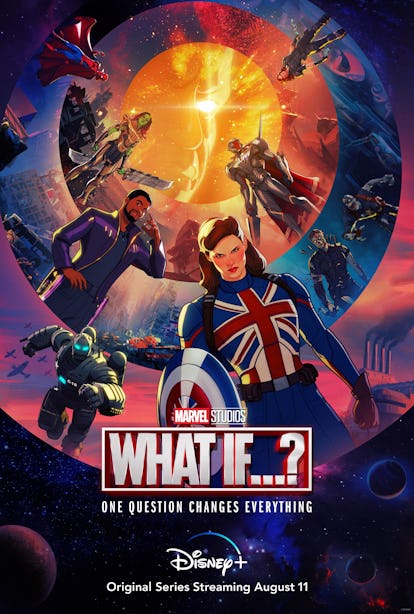 The new series will drop on Disney Plus on August 11.
Tyler Huckabee
Tyler Huckabee is RELEVANT's senior editor. He lives in Nashville with his wife, dog and Twitter account.