Uh, John MacArthur Is Urging His Church to Stop Supporting Religious Freedom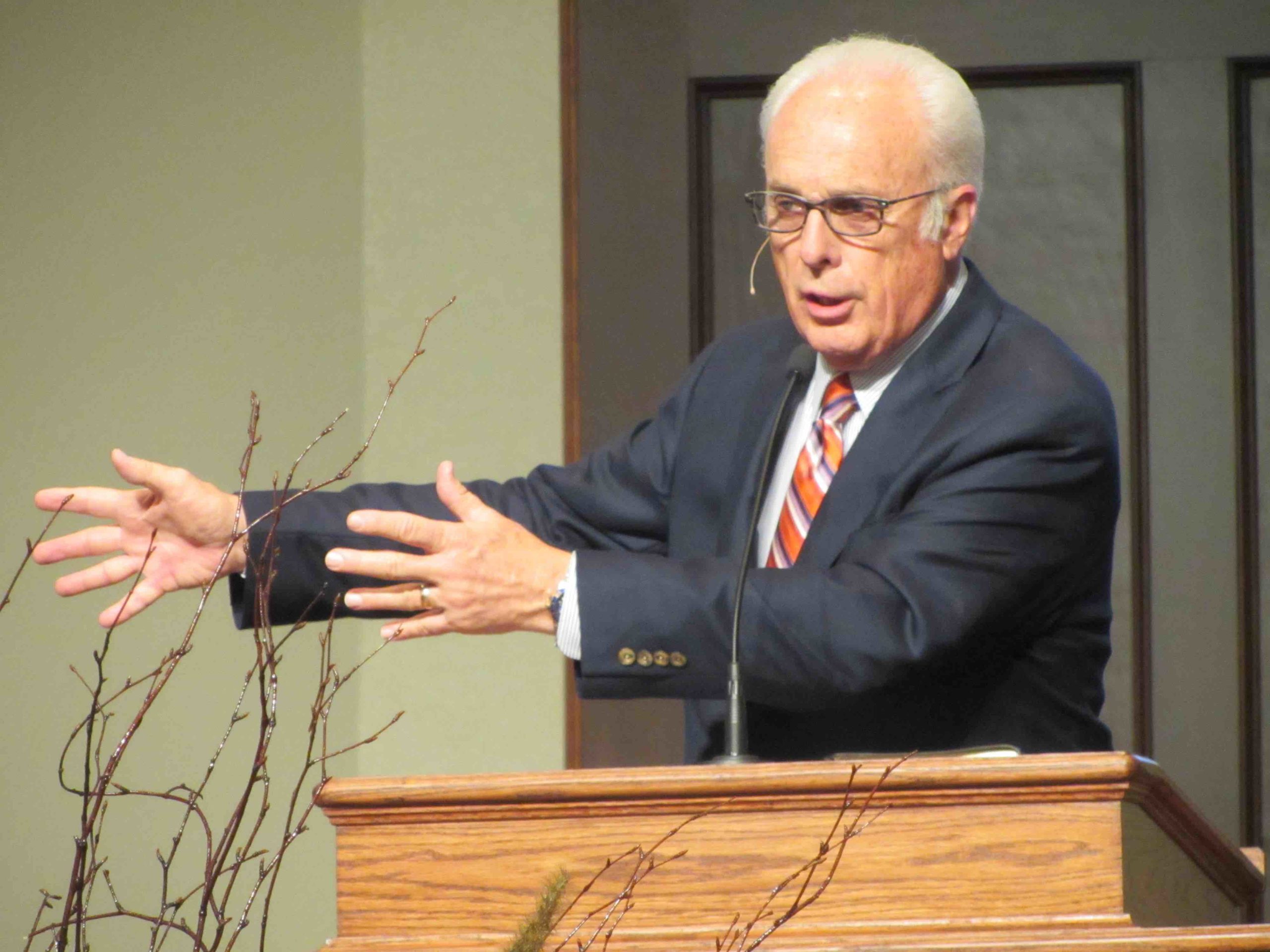 John MacArthur is pastor of Grace Community Church in Sun Valley, California. He's got a long history as a respected evangelical theologian and preacher, but has made headlines more often in recent months for illegally flouting COVID-19 guidelines. Now he's raising eyebrows again, for a different reason: taking a stance against …religious freedom?
"I told our congregation a few weeks ago that I could never really concern myself with religious freedom," he said on Wednesday during his State of the Church address. "I wouldn't fight for religious freedom because I won't fight for idolatry. Why would I fight for the devil to have as many false religions as possible and all of them to be available to everyone?" he asked.
"The Gospel offends the sinner and seeks to break the sinner's comfort and contentment by bringing him into stark realization of the eternal judgement of God. Evangelicals have become like Peter. They are looking for alliances with Satan that they think somehow can aid the Kingdom," MacArthur said.
The comments, which were first noted by the Christian Post, seem to be criticizing any movement that advocates for other religions, besides Christianity. According to MacArthur, Christians don't need to push for religious freedom because their faith will endure with or without religious freedom, and every other religion will likewise endure because Satan will prop them up.
Well, people would say that's a terrible thing to say. What about Christianity? Christianity advances whether there is religious freedom or not. And there'll always be religious freedom for all the lies. Every false religion is going to be free because it's linked to the kingdom of darkness that operates in the world. And Christians, whatever the label of religious freedom might be in its broadest sense, Christians are always the target even with religious freedom, of the hostility of sinners.
And, his argument goes, Christians are going to be despised by everyone who's not a Christian anyway, so why bother fighting for religious freedom?
"The Apostles turned the world upside down with no help from it. No social action. No alliances," MacArthur continued. "The evil kingdom of darkness hates what God loves and loves everything that God hates, and the kingdom of darkness is never a friend to the light," he continued. "Even rulers have exchanged the truth of God for a lie. …They function under the liar Satan himself who is the liar and father of lies. There is absolutely no reason for us to make any alliance with him."
This seems awfully uncharitable to, say, the estimated two million Muslims who are reportedly being detained in China's detention camps, who probably wouldn't mind some religious freedom at the moment. But it's also very much in line with MacArthur's fundamentalist worldview, which sets up society as unending culture wars between the good guys (Christians — and even then, only certain types of Christians) and the bad guys (everyone else). If your only goal is to keep your religious community alive until Jesus comes back, then you can see why advocating for blanket religious freedom for all might be considered counterproductive.