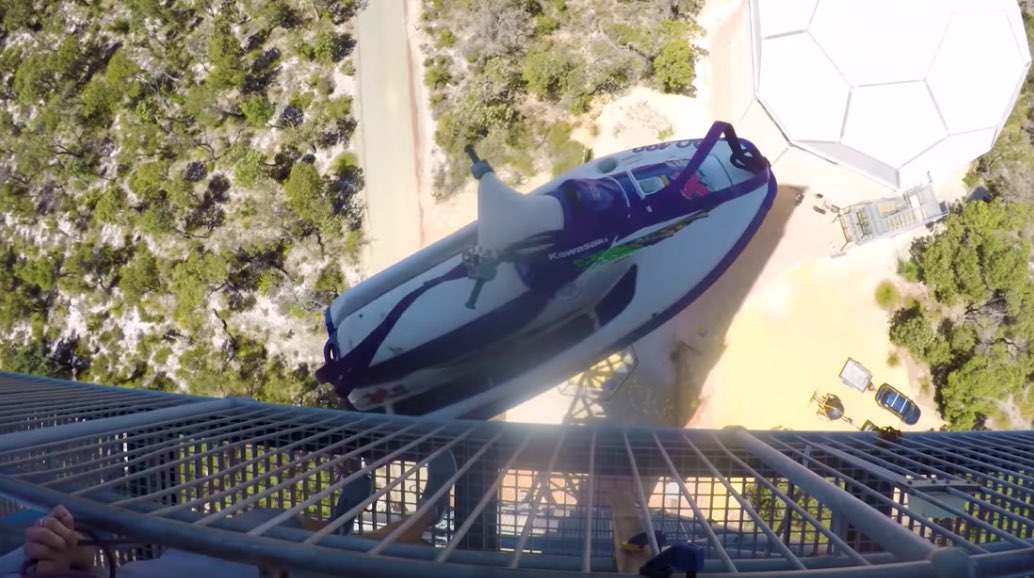 The people behind the YouTube channel How Ridiculous recently found themselves in possession of what they say is the world's strongest trampoline.
Being YouTubers, they've decided to put it to good use: By dropping random things onto it from a ridiculous height.
If you need to kill about 10 minutes today, than this is a pretty fun way to do it.