Want to See What It's Like to Jump in a Jello Pool?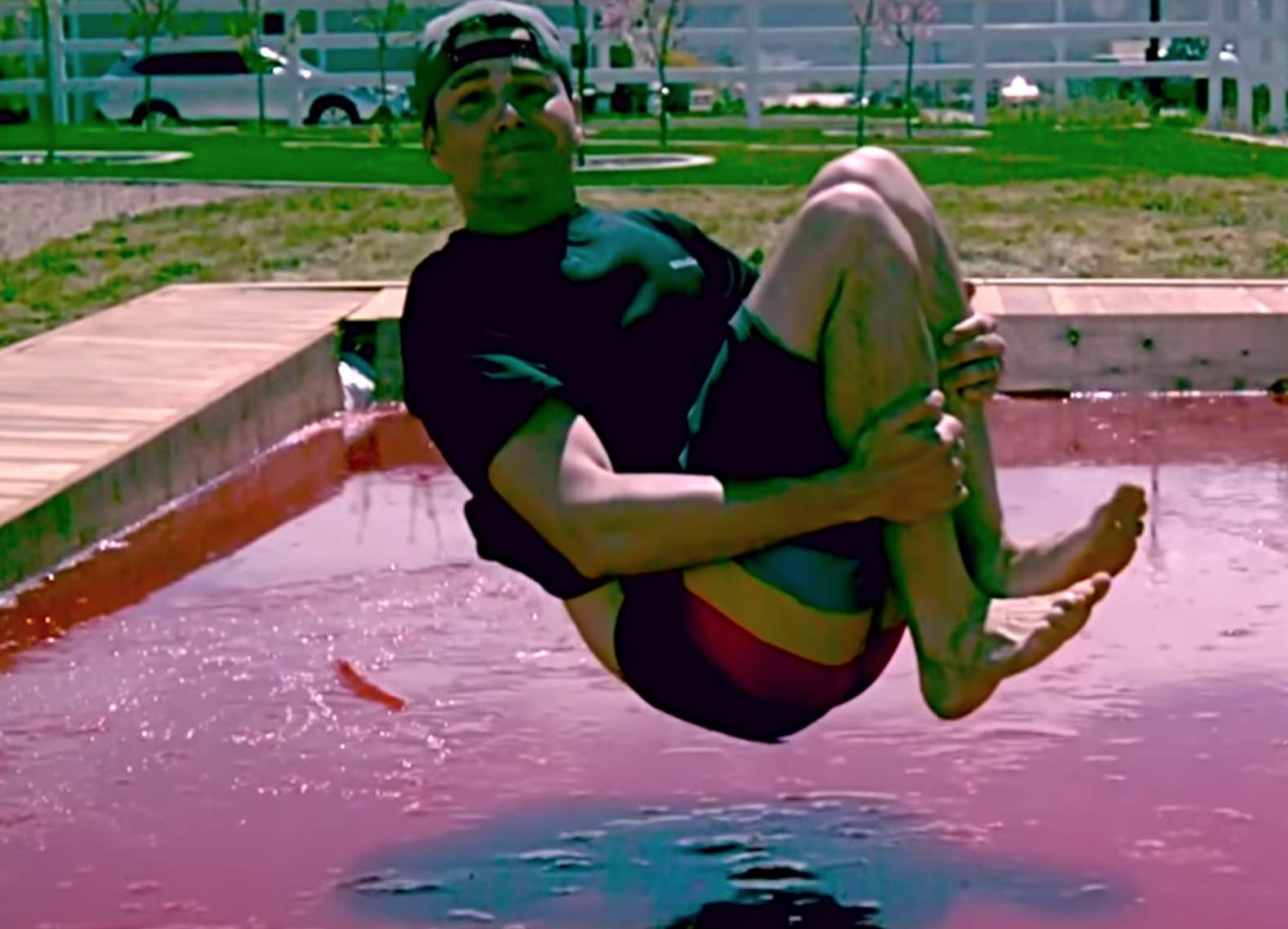 If you're like us, and you've ever made a bowl of Jello, you've probably thought, "What would it be like to jump in a swimming pool full of this stuff?"
Well, former NASA engineer and self-proclaimed "Backyard Scientist" Mark Rober decided to find out.
Along with his brother, Rober began conducting experiments to figure out what it would take to fill an entire swimming pool with a Jello-like substance. It took 15 tons of the stuff, but the guys were eventually able to fill an in-ground pool with red Jello and throw the world's grossest pool party.
The results couldn't have been imagined in our wildest dreams.