Wes Anderson's New Movie Has Revealed Its Stacked Cast and Release Date
After another brief foray to stop-motion with Isle of Dogs, Wes Anderson is returning to live-action filmmaking and now we've got a few more details about this year's The French Dispatch. For example, the full title is apparently The French Dispatch of the Liberty, Evening Sun. Dare you to say the whole thing when ordering your movie ticket at the counter this summer.
Not surprisingly, the movie has one of Anderson's signature stacked casts. Benicio Del Toro, Adrien Brody, Tilda Swinton, Lèa Seydoux and Frances McDormand get top billing, along with Timothèe Chalamet, Lyna Khoudri, Jeffrey Wright, Mathieu Amalric, Stephen Park, Bill Murray and Owen Wilson.
Just look at this lineup.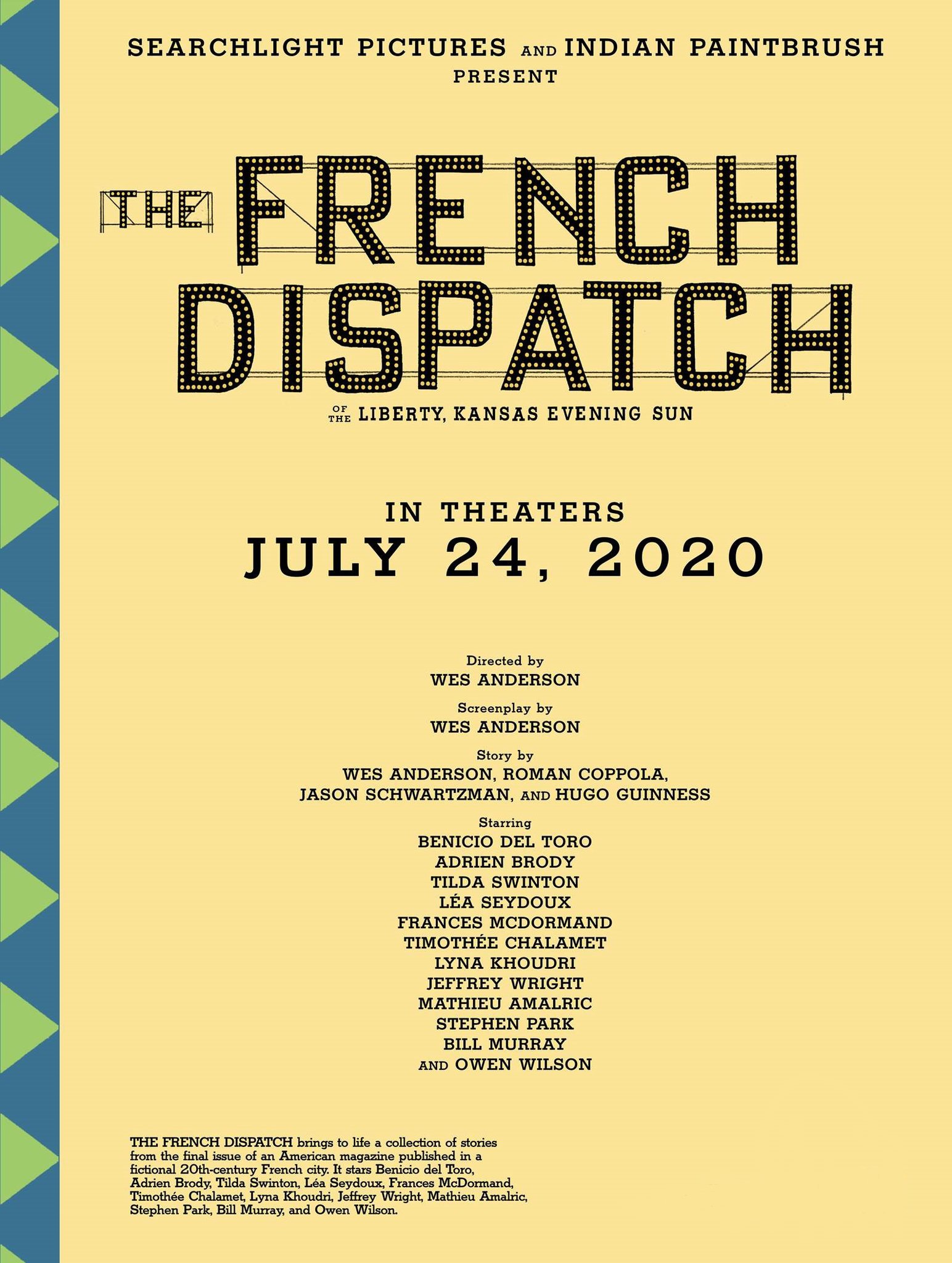 And if you can believe it, that's not all. According to IMDB, the movie will also have the likes of Saoirse Ronan, Elisabeth Moss, Willem Dafoe, Christoph Waltz, Jason Schwartzman and Henry Winkler. Expect them to be sprinkled throughout, given Anderson's affinity for casting huge names in bit roles. The ultimate flex.
The story will evidently act as something of an anthology, dramatizing a series of fictional stories from a fictional American magazine in a fictional French town, giving Anderson's trademark "story-within-a-story" a more literal-than-usual framework. Don't expect too many more plot details to emerge, given Anderson's love of secrecy. We'll know more in July when the movie premieres.