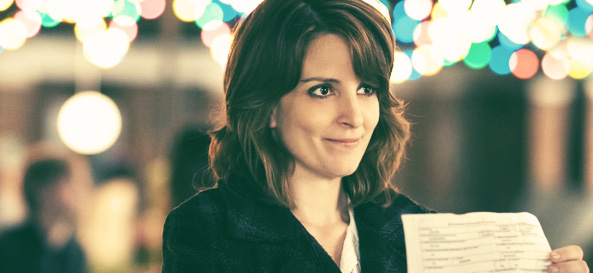 When I was seven, my Brownie leader lined up our entire brown-smocked group, looked each of us girls in the eyes and said, "You can do anything." And I believed her, because my parents had always said the same thing—albeit, in a less drill-sergeant sort of way. Years later, I read similar words in Paul's letter to the Philippians: "For I can do everything through Christ, who gives me strength." (verse 4:13). I drank all this in and let it sink deep.
I was Little Girl. You should've heard me roar.
I dreamed of becoming one of the broad-shouldered women who marched off to high-rises with glass-ceiling-shattering pickaxes in tow. By high school, I was reading Ms. magazine and questioning St. Paul for views on gender roles. And by college—goodness—my feminism grew roots and wings. It filled blue books with angry rants against gender-exclusive language and late nights with literary feminist discussions over beers.

But a funny thing happened as I began to live my feminism rather than simply believe it. As I grew through my twenties and then the challenging matrix of career-family integration of my thirties, I realized my feminism didn't look much like anything I'd seen or studied before. After all, I voted for George W. Bush (twice!). I stepped out of a dream career to be home with my babies. Even today, I'll leave meetings early to stand at the corner across from school and be the first to hear about my kids' days. What kind of feminism is that?
Perhaps this is why I appreciated Admission, Tina Fey's latest film out this past weekend. I didn't enjoy the movie so much itself—the script sagged, the plot had a few holes, too many jokes sputtered—but it did remind me of a new and surprising way to champion womanhood, as displayed by Fey herself.
In the movie, Fey plays Portia Nathan, an admissions officer at Princeton University who also happens to be the daughter of a fictionalized 1970s feminist icon, Susannah Nathan (played by Lily Tomlin—who rocked my little feminist mind in 9 to 5). By the time viewers meet her, Susannah is an angry, isolated, gun-wielding woman shouting, "No means no!" She is also disappointed in her daughter who seemingly didn't grow up to be as strong-willed or world-changing as Susannah raised her to be.
While this subplot is rife with all sorts of sadness and plenty of fuel for anti-feminist tirades ("See! Feminists really do hate children!"), seeing the tension between the generations of feminists—the disappointment, the backlashes, the in-fighting—play out in a way that transcends the big screen. Probably because the story portrays two icons of womanhood: one, a fictionalized archetype of a "strong woman," the kind who burns bras and moves mountains, and the other, a real-life, but far subtler, version of modern womanhood in Fey.
The side-by-side contrast tells us a few things.
Tomlin's Susannah Nathan—complete with her greyhounds appropriately named Betty and Gloria and Bella—epitomizes "second wave" feminists who told my generation we could do anything and then forged the way ahead of us. But this, as in Admission and in real life, is a bit of a caricature. In real life, Fey represents a different kind of womanhood—one that is far more accessible, and perhaps even more admirable.

In Fey's autobiographical Bossypants, she makes it clear that "making" it and being taken seriously as a woman in the manly world of comedy didn't come easy. Even if she wasn't the first pioneer, Fey has had to fight for a place at the table.
That being said, "fighting" in Fey's vein of feminism doesn't consist of brandishing a cause and demands for women's rights. Because Fey doesn't make a point of gender equality. Rather, she operates as if gender equality are a given expectation.
In most places in America today, the doors are open for women. But now the burden is on us to keep that door open—to show up, work hard, develop talent, reject stereotypes and live into who we are made to be as capable and called individuals. Fey, among many others, are doing just that—and the impact has been tremendous.
Previous generations of feminists have worked to abolish slavery, to introduce child labor laws, to give women the right to vote and establish the opportunity to work whenever and wherever.
And while I am grateful to what each generation of strong women has fought for, seeing Admission and being reminded of Fey's journey made me proud of my own generation, my own wave—and all that we've done to elevate the scope and reach of women, even as it's looked very different.
Building on the vast opportunities of the doors-wide-open legacy we've been born into, we are now living into our own legacy—in taking the good and the bad of what came before us, and embracing all that women can be in the world today.
Admission may not be a showstopper, but there is a fascinating story just behind the scenes, where Fey is not only writing scripts and starring in films, but making it home in time to make kale chips with her two daughters and tuck them into bed.
Fey is just one of the many who has helped redefine and re-imagine workplaces, and reclaim balance in which families and careers and creative endeavors and faith can intertwine rather than compete.
Somehow, I think this is exactly what my Brownie leader, my parents and even good old St. Paul were talking about.