3 Ways You Can Get Involved in the Orphan Crisis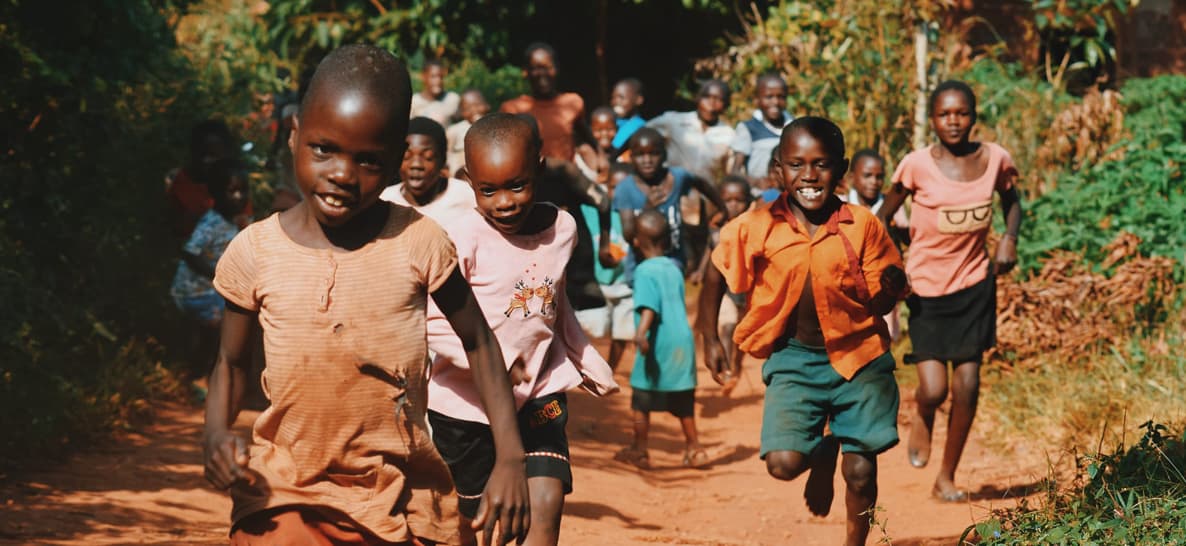 I was in second grade the first time I set foot into an orphanage. My Girl Scout troop had partnered with a local girls home and several times throughout the year, we rode the bus to visit the girls who lived there, sat down with them at their large dining room table, made crafts and ate snacks.
My family lived overseas at the time, so while I desperately wanted to communicate with the girls sitting around me, my limited language skills created a barrier that was difficult to overcome.
Over a decade later, I found myself in a similar situation, this time in Mexico. I traveled to a city with Mexico with a group from my church, including my mom and sister, to partner with an international orphan care ministry.
For five days, our group assisted this ministry as they met the tangible and intangible needs of vulnerable children.
We made balloon animals, cleaned bathrooms, hung laundry, served food, played soccer and tried our best to communicate through the language barrier. There were several moments on that trip when my heart cried, "Engage!" "Be involved!" "Participate!" but there was a disconnect with my actions. Here I was, overwhelmed by a need I cared about, but I was frozen, unable to do what I wanted to do.
The global orphan crisis can leave Christians feeling the same way I felt at the orphanage: overwhelmed and frozen, unable to know how to be part of the solution. The statistics are grim and the stories are heartbreaking. So often the only action point given to Christians in caring for vulnerable children is adoption.
Yes, adoption is a great way for families (and individuals) who feel called to step up and meet the needs of a specific child, but adoption is not the only way for Christians to respond to God's commandment to care for orphans. Churches and Christian nonprofit organizations are already involved in caring for the orphan in all different ways, and individuals can struggle to know what role they play and they can come alongside organizations who are already working.
Pray
While this may seem obvious, the truth is, God hears the prayers of His people. But it can be difficult to know exactly what to pray about regarding the orphan crisis. Here are some ideas:
Pray that children who are living in orphanages, children's homes, institutions and foster families would receive the care that they need. These needs can range from surgeries, therapy or a new backpack.
Pray for the local church worldwide, that God would raise up families and individuals to meet the tangible and intangible needs of the orphan in their countries.
Pray for family reunification when it is in the best interest of the child. Not every child can be returned to their birth families due to abuse, neglect or death.
Pray for caregivers of children who have been orphaned. Parenting or caring for a child who has experienced trauma or been orphaned can present unique challenges; pray for patience, grace and energy for adoptive and foster parents, orphanage workers, social workers and teachers.
It can help to put faces with names, to be able to pray for specific children. Adoption agencies, orphan care nonprofits and advocacy organizations such as RainbowKids may have photo listings of waiting children. Even if you are not in a place to adopt or sponsor, seeing the children's faces and reading a short description about them will enable you to pray more specifically.
Advocate
Did you know that the U.S. Congress assists families who adopt by providing a tax credit? This tax credit must be approved with each budget cycle, meaning that there's no guarantee that it will continue to exist. Individuals can petition their senators and representatives to ensure that families who open their homes to vulnerable children can receive this tax deduction.
This past summer, the United States Customs and Immigration Services (USCIS) announced that they would be increasing the cost of filing immigration documents required to bring an internationally adopted child into the United States on an orphan visa.
Families, adoption agencies and non-profit organizations voiced their concerns about increased costs of completing a legal international adoption.
Educating yourself on adoption related issues and being willing to speak up on behalf of adoptive families and vulnerable children can make a difference.
Donate
Making a donation is much more than giving money, especially when it is orphan-care related. You can start locally, within your community, and then look globally. Identify families in your church or community who are adopting locally or internationally, and offer your financial and emotional support.
You can do this by hosting a garage sale, selling or buying a product, or sharing a link on Facebook. You can provide emotional support to families how have adopted by making a meal, babysitting or cutting their grass. Get others involved, too.
On a larger scale, research organizations caring for the orphan locally and globally, volunteer, if possible, and consider making a financial investment.
As a Christian, Christ commands us to care for the orphan and demonstrates the importance of stepping outside of our conveniences to show compassion. Children who have been orphaned locally and globally are worthy of us overcoming our feelings of helplessness to work together to meet their needs.
Don't let the fear of not being able to do everything prevent you from doing anything.
Caitlin Snyder
is a chronic verbal processor, who never runs out of words to communicate her thoughts and feelings. After her heart was captivated by grace during her freshman year of college, she has a passionate desire to share freedom in Christ with others. Caitlin delights deeply in relationships, and longs to create safe spaces where people can be vulnerable. She is also gets excited about community building, finding families for children in need, helping others tell their stories, and celebrating the little moments in life.