A New Poll Shows Where Religious Democrats Are Leaning in the Primary
As Democratic party officials scramble to figure out what exactly happened in the Iowa caucus, a new Pew study is shining a light on how the party's religious communities are feeling about their primary options. As the date to pick a nominee looms closer, it looks like Protestants and Catholics within the Democratic party are leaning towards former Vice President Joe Biden, while atheists and agonistics are leaning towards more progressive candidates like Senators Elizabeth Warren and Bernie Sanders.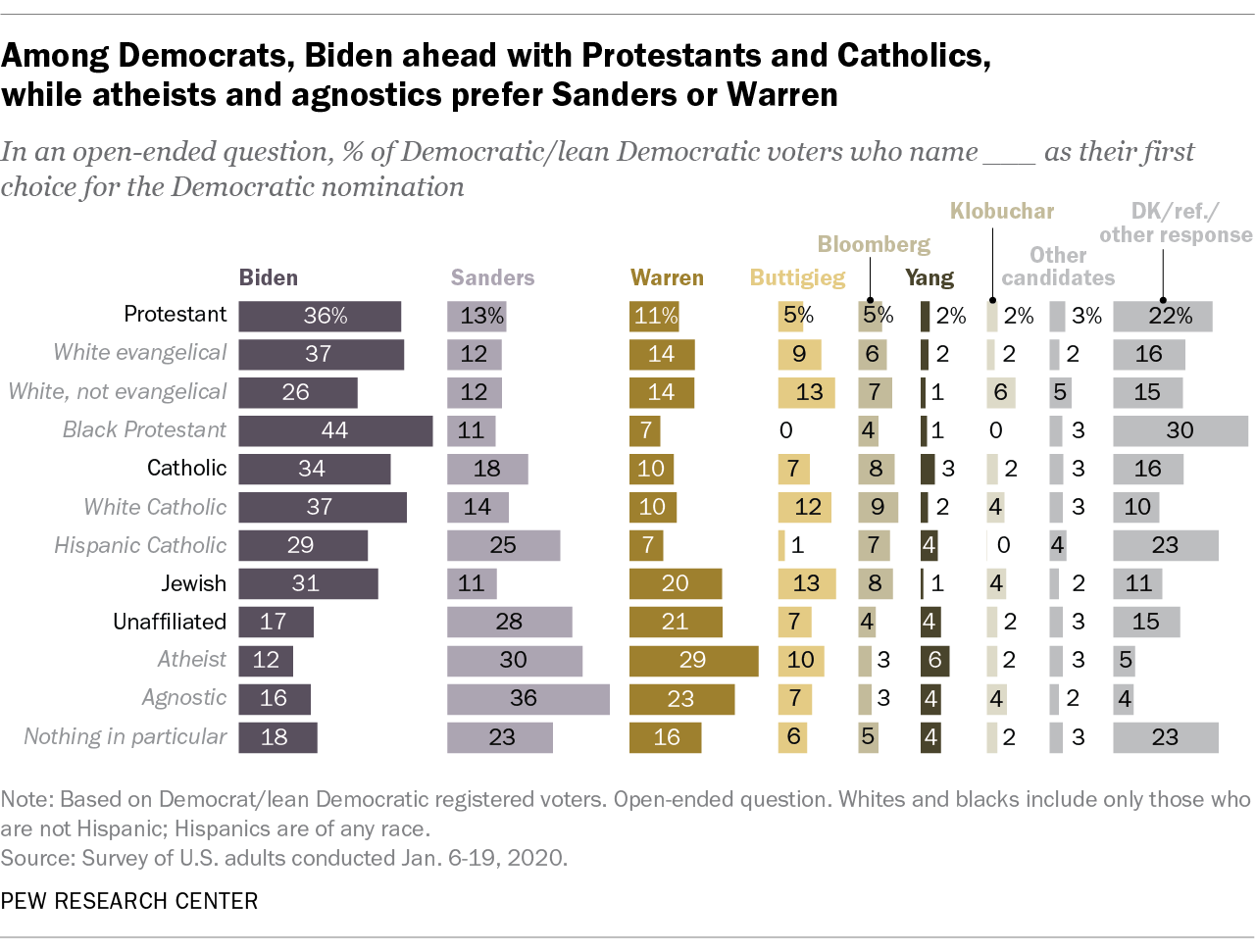 Biden enjoys strong support from white evangelicals and Black Protestants, but his support dips among less religious groups. Meanwhile, Sanders and Warren are splitting votes among atheists, agnostics and the "nones", while their support from more religious groups hovers around the low teens.
After that, the drop-off gets pretty steep as Buttigieg, Bloomberg, Yang and Klobuchar fail to get out of the single digits of support for any one group, according to this poll.
See Also
Looking ahead to November, a slim majority of Protestants are still in the tank for President Donald Trump, though Black Protestants are overwhelmingly planning to vote for whoever the Democratic candidate is. About 75 percent of white evangelicals say they will either definitely or probably vote for Trump, which is a slight decline from the support Trump enjoyed in 2016.