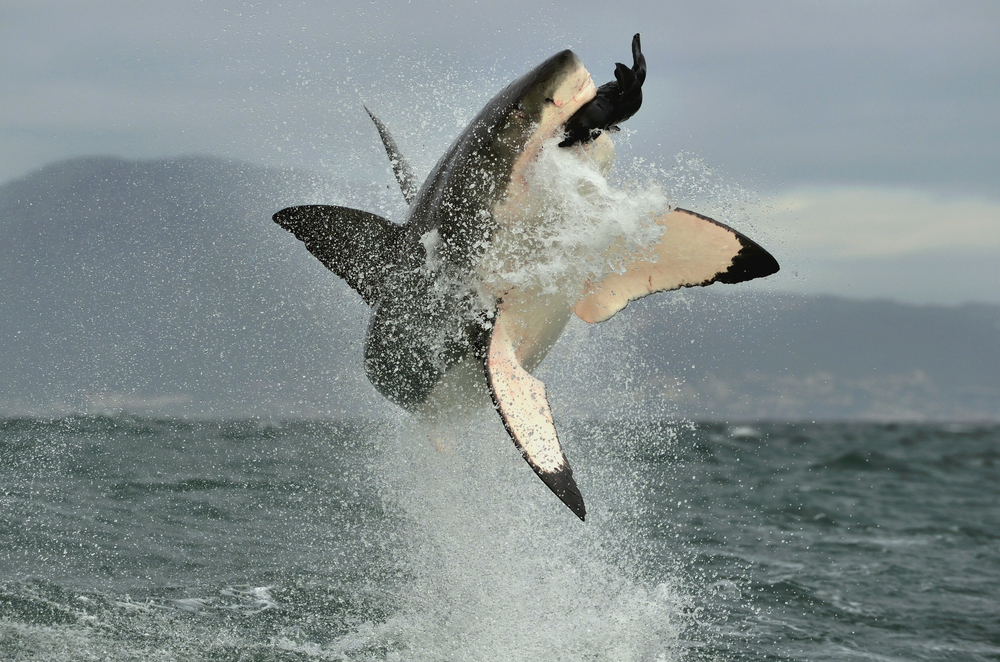 It's been a while since we've discussed going in the water and how you, a human person, should never do it. Just don't. You're a land person who breathes oxygen. What possible purpose could you have for going in the water? That way lies death and despair. You know this. The monsters that lurk in the deep know this. And now a group of paddle boarders off the coast of California know this, after a close encounter with 15 great white sharks.
Great white sharks who, lest we forget, would have left them alone if these paddle boarders had just stayed out of the water.
"You are paddle-boarding next to approximately 15 great white sharks," Deputy Brian Stockbridge shouted at the people in the water over a helicopter loudspeaker, according to the AP. "They are advising you exit the water in a calm manner. The sharks are as close as the surfline."
First of all, no. The sharks are not "advising you to exit the water in a calm manner." Clearly, Deputy Stockbridge has lost his mind, which is what comes of going in the water too often. The sharks are advising you to enter their gaping maws, where you enter into your great reward at the cruel jaws of one of nature's most cunning predators.
Fortunately, everyone made it out of the water OK and they'll stay OK if they stay out of the water, just like we all should.