After Refusing to Close Its Campus, 11 Liberty Students Have Come Down With COVID-19-Like Symptoms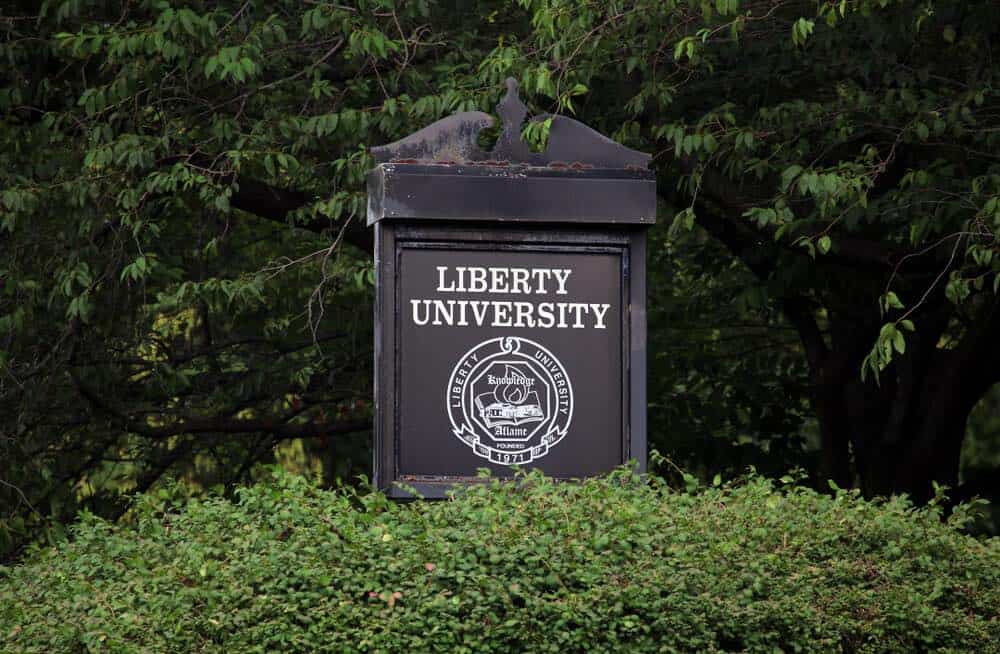 Editor's Note: This story has been updated to reflect Liberty University's statement contradicting the New York Times' reporting.
Liberty University President Jerry Falwell Jr. has made much of his decision to keep his school's campus open to returning students even as most of the nation is battling the spread of the coronavirus through self-isolation. Falwell's decision and cavalier attitude has ignited a firestorm of controversy, including a scathing op-ed from a Liberty professor and a denouncement from the Lynchburg mayor, who says Falwell gave misleading statements about his plans.
But now, the head of Liberty's student health service Dr. Thomas W. Eppes Jr. tells the New York Times that nearly a dozen Liberty students are sick with symptoms that suggest COVID-19. Three have been sent to local hospitals for testing, while another eight have been told to self-isolate.
Falwell told the Times that the school "will be notifying the community as deemed appropriate and required by law."
Liberty has moved all of its classes online as required by Virginia's self-distancing guidelines but Falwell had decided to leave the campus open to students who wanted to return to the dorms. Initially, around 1,900 students had returned but the Times reports that about 800 had since left, although Falwell didn't know how many of them had gone home and how many had simply moved into off-campus housing.
Falwell spent weeks dismissing concerns about the COVID-19 pandemic, even floating a theory that it might be a North Korean plot on Fox and Friends appearance. His stance seems to have rankled local Lynchburg residents, including Mayor Treney Tweedy. "We had a firestorm of our own citizens who said, 'What's going on?'" she told the Times.
Falwell has brushed off the criticism as politically motivated. "We're conservative, we're Christian, and therefore we're being attacked," he told far-right radio host Todd Starnes.
Update: Liberty University has published a statement online, accusing the NYT of using "sensational click-bait that increases traffic." According to the statement "Liberty is not aware of any students in its residence halls testing positive for COVID-19 or, in fact, being tested at all, much less any residence hall students having sufficient symptoms of COVID-19 prompting the need to get tested based on current CDC guidelines." The statement also says that Dr. Eppes "denies he ever told the reporter that Liberty had about a dozen students were sick with symptoms that suggest COVID-19."