Joe Biden's Secretary of State Nominee Tony Blinken Once Went on 'Sesame Street' to Talk Refugees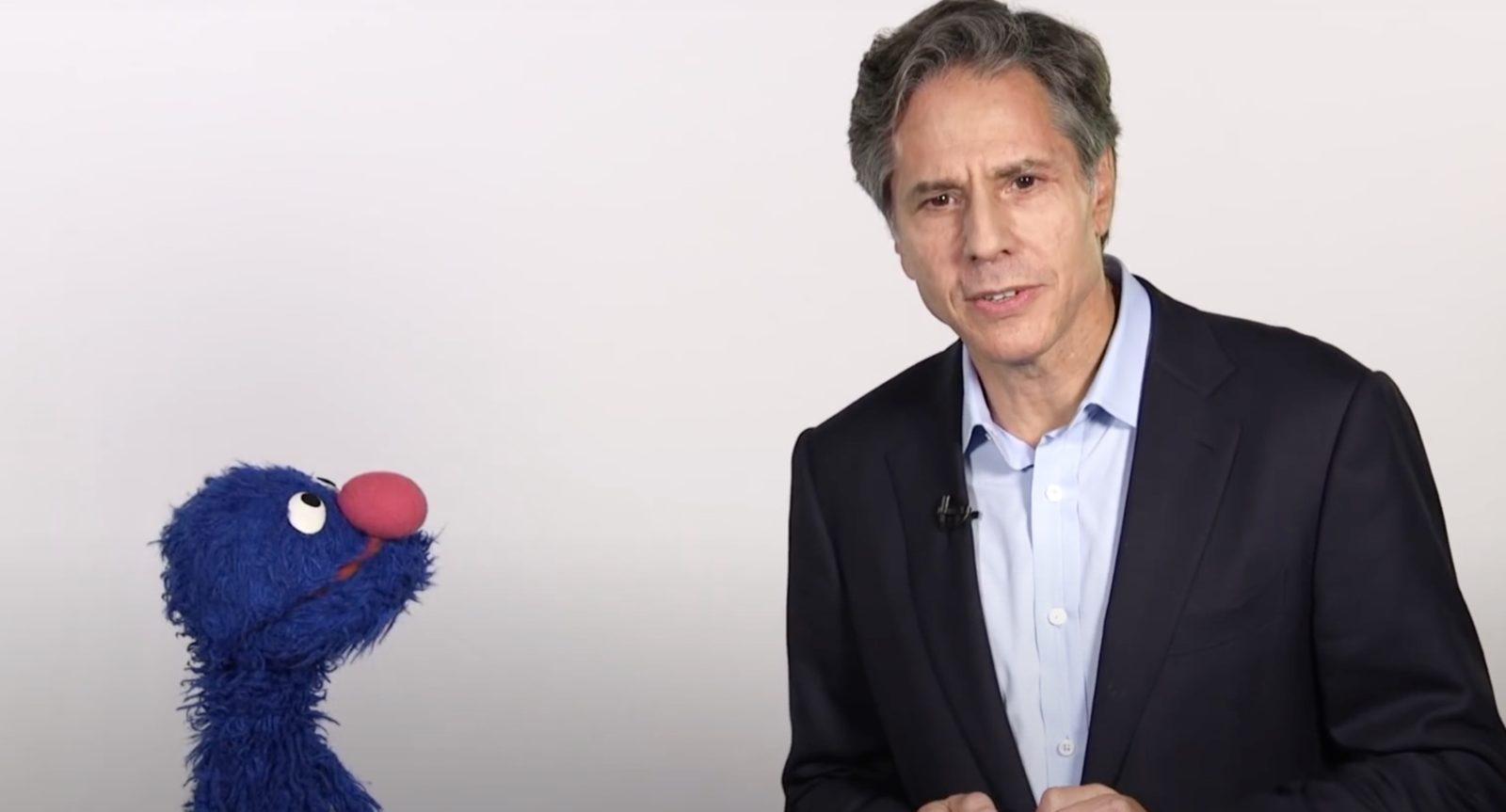 President-elect Joe Biden is moving ahead with cabinet picks and just sort of ignoring President Donald Trump's flailing legal effort to overturn the election results. The New York Times reports that among Biden's expected moves is the nomination of Tony Blinken to Secretary of State. Blinken is a well-known advocate for global alliances and worked as deputy secretary of state during President Barack Obama's administration. He's got a long resume and can include among his many accomplishments a meeting with delegates from Sesame Street. 
Yes, social media posters were quick to remember Blinken's 2016 visit with Grover, where he explained what the UN building (not the "un-building") and talked about the importance of accepting refugees. Real talk: whatever your feelings on Blinken, Grover delivers numerous laugh-out-loud funny lines here.
The Biden Administration is expected to shift the U.S.'s refugee policy back to pre-Trump Era norms, boosting the annual refugee cap to 125,000. It was cheering news to faith groups that work with refugees, who've seen their work and budgets dramatically slashed over the last four years, resulting in steep layoffs.
While Trump has been largely embraced by the evangelical voters that boosted him to office in 2016, the refugee crisis has been a point of bitter contention between the administration and many faith-based justice organizations. While the Biden Administration is likely to face steep opposition from faith groups as well, particularly on the abortion front, Blinken's likely nomination does appear to be a sign that Biden intends to follow through on promises he made to faith groups regarding refugees.