A Catholic Man In Ohio Was Sentenced to Attend a Baptist Church, Because Justice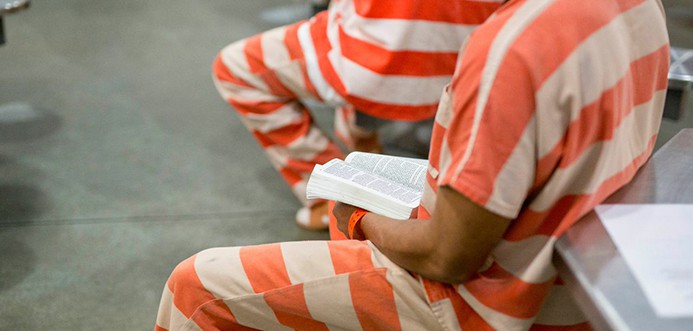 An Ohio judge recently sentenced a 23-year-old Catholic man to attend three months of worth Baptist church services. Seriously. The guy, Jake Strotman, is being sentenced as a punishment for an assault charge. Strotman encountered Joshua Johnson, who was part of a group of Baptists preaching outside of a Cincinnati Cyclones hockey game. Strotman admitted to having been drinking during the game and an altercation broke out.
"I was asking them: 'Why do you think you can condemn people?' I didn't understand why they thought they could judge me," Strotman told the Cincinnati Enquirer.
Johnson ended up getting a minor injury and Strotman was charged with a low level of assault.
Judge William Mallory told Strotman that one of his options was to sentence him to 90 days in jail, but when Mallory opened the sentencing up to suggestions, Strotman asked to attend church services. He will attend 12 consecutive, 90-minute services at Morning Star Baptist Church and have the program signed by the minister each time.
"I'm going to listen with both my ears and keep my mouth shut," he told the Enquirer. "I think it's a nice example of hearing people out instead of getting angry and jumping to conclusions."
The judge also had some words for the Baptist preacher: "Also the thing about religion, I think it is kind of personal and for me I don't try to impose my religious views on other people except for sometimes in this room."