Coming This Week: The Deep Red Blood Moon, This Century's Longest Lunar Eclipse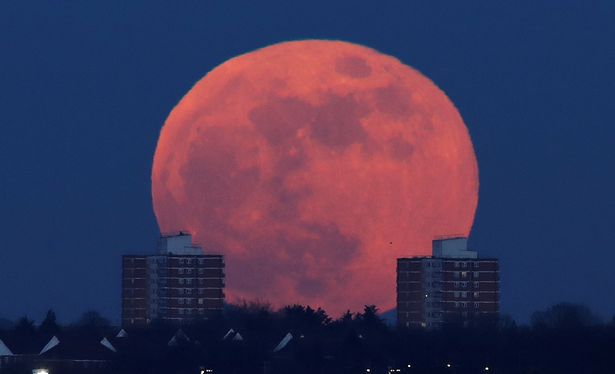 Say, as you're going about your day, have you felt a bit of a chill in your bones? A disquieting itch on the back of your knuckles? A screwy ache in your jaw? Can you smell fear? Do you feel a call to return to a wooded glen you've never actually seen? When the raven caws against the smoldering twilight, do you feel an urge to respond?
Never fear. These feelings are perfectly … well, not normal, but not totally inexplicable. They're probably just symptoms of the coming blood red moon. And not just any blood red moon, but a Deep Red Blood Moon which will appear this Friday, July 27, and last a chilling hour and 43 minutes—the longest blood moon of the century, which means plenty of time for you to heed its primal cry and abandon yourself to its eerie magics.
Scientifically speaking, a Deep Red Blood Moon is the result of an ancient pact made between the 11 dryads of the Deep Wood and the lycanfolk of the Crimson Mountains, which is celebrated to this day by their descendants, who remember their spritely origins if only in dream. You can learn more here.
You can find which will be the best time for you to actually catch the Deep Red Blood Moon in your area over at Timeanddate.com.
Be safe!