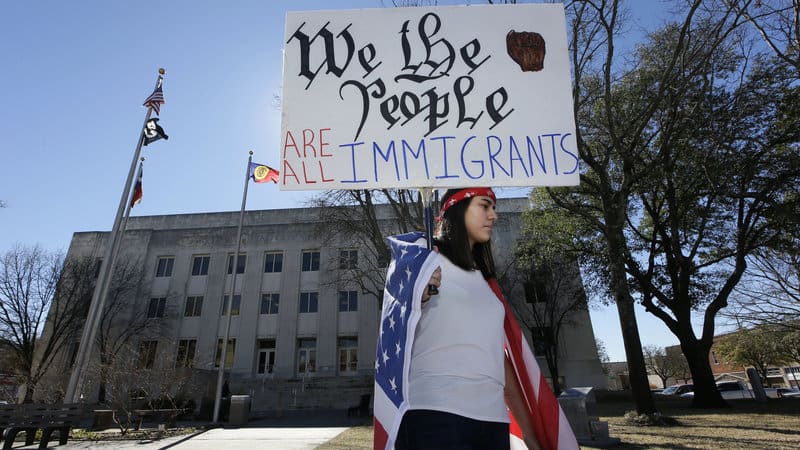 As part of the outcry and action against the Trump administration's previous actions toward immigrants, many immigrants and allies to immigrants participated in the "Day Without Immigrants" protest.
Thousands of protesters either marched, boycotted work, didn't spend any money or stayed home from school to underscore how integral immigrants are to the country, socially and economically. In larger cities, business owners also joined in on the protest, closing down for the day as a sign of solidarity.
Aside from plans to build a border wall between Mexico and the United States and the recently stalled travel ban against specific Muslim-majority countries, the Trump administration has also seen more border patrol agents activated to detain immigrants and threats to defund sanctuary cities that don't intend to comply with immigration agents.
In the nation's capital, several restaurants shut down for the day, including a location of Sweetgreen, a salad chain.
Other restaurants that were open today have promised a portion of the day's proceeds to nonprofits working with immigrants.
Celebrity chef Rick Bayless closed four of his Chicago restaurants for the day in solidarity.
This isn't the first time a boycott-type action has been used to nationally protest immigration legislation and law. Ten years ago, the Great American Boycott took place as action against the Immigration Control Act of 2005.