Did Craigslist Do Enough?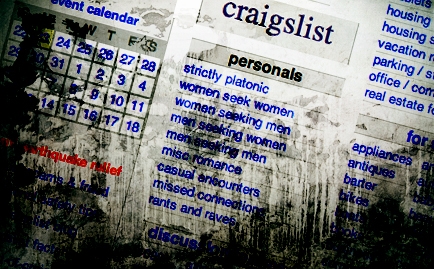 It's been quite a week at Craigslist. First a threatening letter from the U.S. Attorneys General, then the placement of an ominous "CENSORED" bar over the Adult Services section of their website, and now the complete removal of the Adult Services section (only in the U.S.—erotic/adult services are still active on Craigslist's international sites).
First, the bottom line. At the end of the day, I'm relieved that the world's most popular virtual brothel has been "voluntarily" shut down by Craigslist. (Did you know Craigslist gets more hits a day than Amazon.com? And yes, the Adult/Erotic services section was the most popular section of the site). However, I agree with the critics that the buck does not stop here. We can hardly lean back and gloat.
There has been much back and forth—and not a little division—about what impact these events will have on the anti-trafficking community's work to eliminate venues for trafficking for prostitution. There are activists on both sides—those who view this as a victory, and those who continue to believe that the elimination of the Adult Services section will make it more difficult for law enforcement to catch traffickers who sell women and children for sex.
In 2007, Love146 launched its Craigslist "Call to Action" Campaign, which urged Craigslist to to "better monitor its Erotic Services section" and proactively prevent the sale and trafficking of children for sexual services. While we were initially thrilled at their response to set up a credit card verification system, we ended up disappointed in Craigslist's overall attitude. They dragged their heels in the dirt and mostly chose to only respond to negative public pressure, rather than embracing the opportunity to be a web company who could truly help to lead the way in being a defender and abolitionist for victims of human trafficking.
It's now 2010, and Craigslist cannot feign ignorance of the facts: According to ECPAT-USA, approximately 100,000 U.S. children are forcefully engaged in prostitution or pornography each year. Additionally, the vast majority of the prostituted children in the U.S. are either runaways or abandoned children. Astonishingly, within the first 48 hours of being on the street, one in three children are lured into prostitution. Simply put, the Internet has become the new marketplace for trafficking in children. The child sex industry is growing even as fewer prostitutes work the streets. This is because of the anonymity, relative safety, ability to easily lie about age, and low cost of using the Internet to set up appointments and transactions. The Internet has also allowed child sex trafficking to expand not only in large cities, but into rural areas of the country.
The recent episode in the Craigslist controversy has helped to put the epidemic of human trafficking in the limelight again, and we should strike while the iron is hot. One response from Microsoft senior researcher Danah Boyd made the compelling statement that "we need to take this moment of visibility and embrace it, leverage it to create change, leverage it to help those who are victimized and lack the infrastructure to get help. What you see online should haunt you. But it should drive you to address the core problem by finding and helping victims, not looking for new ways to blindfold yourself." A noble rallying cry, to be sure.
Unfortunately, Ms. Boyd goes on to make a distinction between what she understands as consensual and non-consensual prostitution. She defends the so-called rights of "the low-end prostitutes who were using Craigslist to escape violent pimps. Keep in mind that occasionally getting beaten up by a scary john is often a whole lot more desirable for many than the regular physical, psychological and economic abuse they receive from their pimps." Is this the level of freedom that is worth fighting for? Should women and children who have been oppressed and marginalized by their socioeconomic status be forced to choose between occasional abuse vs. regular abuse?
There are many voices, even within the anti-trafficking movement, who would agree with Boyd, but I believe her oversight in withholding the dignity of real choice from "low-end prostitutes"—the women and children who are most vulnerable to victimization—makes for a bleak future. Instead, we should lift up those "low-end prostitutes" equally as victims, as people who most likely began being victimized and abused from when they were adolescents, and to affirm that trading one form of abuse for another is simply not good enough.
The Craigslist controversy has helped us understand the real issue is not that of dividing those who want to protect victims of exploitation from those who want to protect free speech. Instead, it's about understanding who are the exploited and who enables and allows that exploitation to happen. Craigslist's Adult Services section enabled exploitation. Trading on the false sense of an equalized playing field enabled by an otherwise brilliant website, it caused some of the most vulnerable to be trafficked and sold as slaves. As modern-day abolitionists, let's make sure we do not enable traffickers by settling for easy wins! We need to strive toward ever more creative solutions to eliminate human trafficking and address the aspects of our culture that enable the exploitation of women and children by collaborating with web companies, law enforcement, survivors and our own communities.
Kathy Maskell is the U.S. Prevention Advisor for Love146, an organization dedicated to ending child sex slavery and exploitation. This article originally appeared on Love146's blog. Used by permission.