The Dr. King You Never Knew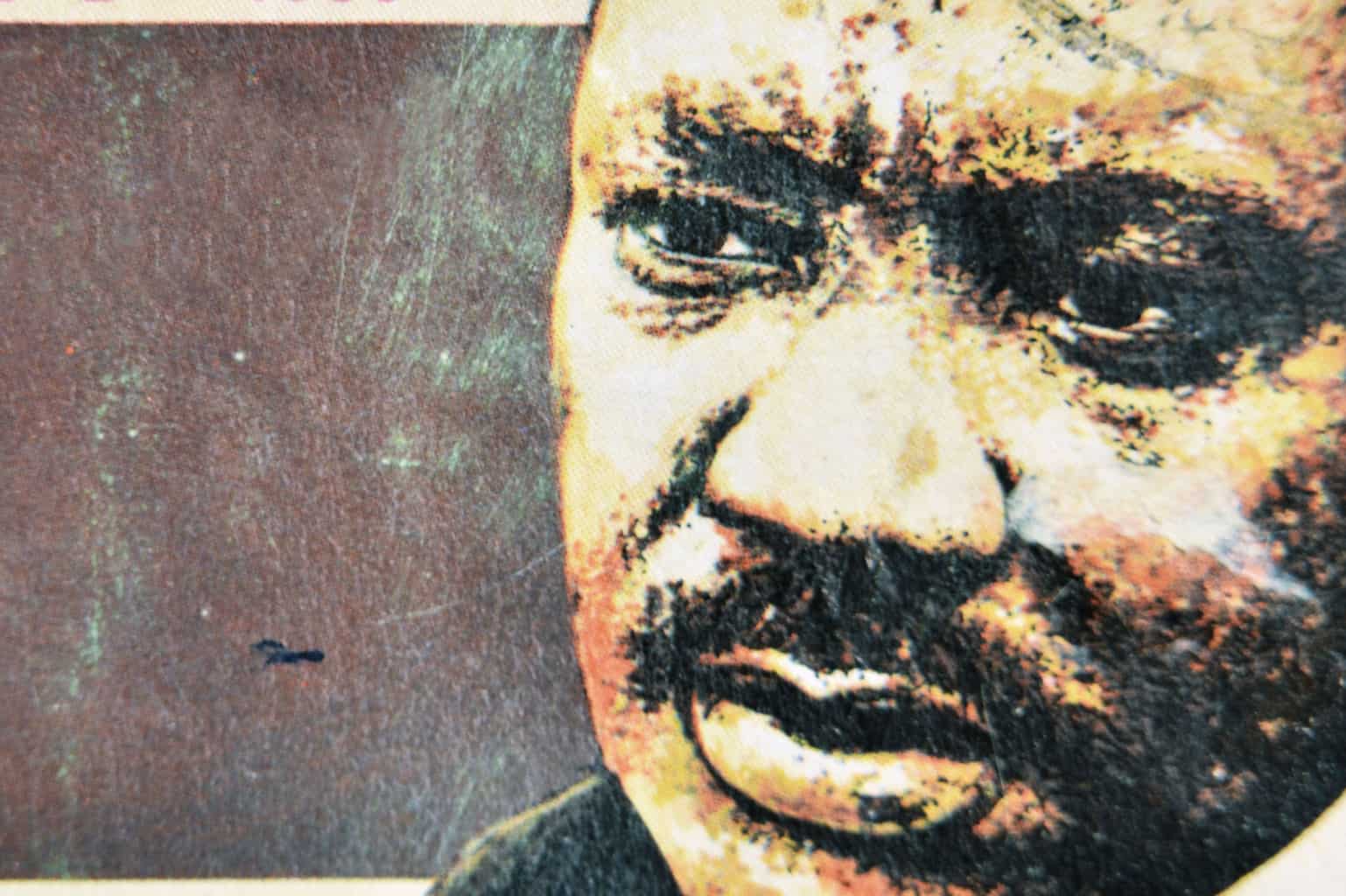 GOn January 15, 2018, I will celebrate my 27th birthday. On that same day, the country will celebrate what would have been Dr. Martin Luther King Jr.'s 89th birthday, had he not been shot to death by James Earl Ray in 1968.
My parents were born in Jamaica, and both of them vividly remember watching television news coverage of Dr. King's assassination. So, as you might imagine, King played a fairly prominent role in my childhood. I had picture books, posters and VHS tapes (the direct-to-video animated classic Our Friend, Martin comes to mind; who doesn't love a time-travel after school special?).
And yet I, like most people who have endured American public education, had a simplistic understanding of who King was and what he believed for much of my life. Reciting passages from King's "I Have a Dream" speech at the 1963 March on Washington for Jobs and Freedom, attending lackluster Dr. King school assemblies and drawing pictures of rainbow-colored children holding hands—that was the extent of my meaningful interaction with Dr. King as a child.
It was not until I got to college that I learned Dr. King was not a cuddly, benign martyr for the nebulous concept of "civil rights." He was not, as I had been taught, a harmless middle-aged orator asking us to turn the other cheek, to endure cruel, racist violence with a beatific facial expression.
Dr. Martin Luther King, Jr. was a radical disruptor. Dr. King was reviled by the public, seen as a race agitator of the worst kind. Dr. King was vehemently anti-racist, anti-poverty and anti-war. Dr. King was seen as so dangerous to the American way of life that he was targeted for surveillance by the Federal Bureau of Investigation. The FBI strove to neutralize Dr. King, using heinous tactics (like this verified letter from the FBI urging Dr. King to commit suicide).
According to the Washington Post, "It's no secret that the FBI used invasive surveillance operations throughout the 1960s to collect troves of information on King." Not only did the FBI seek out highly personal information about King, the agency also circulated blatant falsehoods about him.
King was unafraid to mince words and critique even the most well-meaning of white allies of the Civil Rights Movement of the 1960s. Take this excerpt from his Letter from a Birmingham Jail:
"First, I must confess that over the past few years I have been gravely disappointed with the white moderate. I have almost reached the regrettable conclusion that the Negro's great stumbling block in his stride toward freedom is not the White Citizen's Counciler or the Ku Klux Klanner, but the white moderate, who is more devoted to 'order' than to justice; who prefers a negative peace which is the absence of tension to a positive peace which is the presence of justice; who constantly says: 'I agree with you in the goal you seek, but I cannot agree with your methods of direct action'; who paternalistically believes he can set the timetable for another man's freedom; who lives by a mythical concept of time and who constantly advises the Negro to wait for a 'more convenient season.' Shallow understanding from people of good will is more frustrating than absolute misunderstanding from people of ill will. Lukewarm acceptance is much more bewildering than outright rejection.
I had hoped that the white moderate would understand that law and order exist for the purpose of establishing justice and that when they fail in this purpose they become the dangerously structured dams that block the flow of social progress."
King was unafraid to denounce American foreign policy and empire, drawing links between war, poverty and racism. In 1967, he delivered a speech at the Riverside Church in New York City, powerfully decrying the evils of the Vietnam War and the burgeoning military-industrial complex: "A nation that continues year after year to spend more money on military defense than on programs of social uplift is approaching spiritual death."
Dr. King pursued not just racial justice, but economic justice. In 1967, at the urging of civil rights legend Marian Wright Edelman, King began planning a Poor People's Campaign, including another march on Washington, D.C. King desired to transform society as a whole, using restorative justice and the redistribution of economic and political power as tools to create a beloved community.
Just one aspect of the campaign was a petition to urge the federal government to pass an Economic Bill of Rights, guaranteeing full employment, guaranteed income and affordable housing. These demands remain radical even today. Although King was assassinated before planning concluded for the campaign, the Poor People's Campaign moved ahead.
Throughout the continuing struggle to attain racial justice in America, and especially since the inception of the Black Lives Matter Network, too many ill-informed people turn to Dr. King as an example of a "model" activist. They operate using a narrow set of information that casts King as an inoffensive messenger of color-blindness, tolerance, and other relatively useless concepts, devoid of action.
They Google the most readily available King quotes and cite to them completely out of context, unaware that his call for non-violent civil disobedience encompasses righteous anger and forceful rhetoric. The malicious misuse of King's words and person does a disservice to him by warping his legacy to silence participants in the current struggle for social justice, an undertaking that has a direct lineage to King and his contemporaries.
If people want to truly honor Dr. King on his birthday this year, they need to expand their likely inadequate knowledge about him and his principles. Do your research. Do not settle for the comfortable Dr. King, the palatable Dr. King, the Dr. King that fits neatly into popular conceptualizations of what justice should look like. Know that Dr. King was an extremist of the highest order.
In King's own words from his Letter from a Birmingham Jail:
"[T]hough I was initially disappointed at being categorized as an extremist, as I continued to think about the matter I gradually gained a measure of satisfaction from the label. Was not Jesus an extremist for love … Was not Amos an extremist for justice … Was not Martin Luther an extremist … So the question is not whether we will be extremists, but what kind of extremists we will be. Will we be extremists for hate or for love? Will we be extremists for the preservation of injustice or for the extension of justice?"