Henry Heimlich Finally Got to Use His Famous Maneuver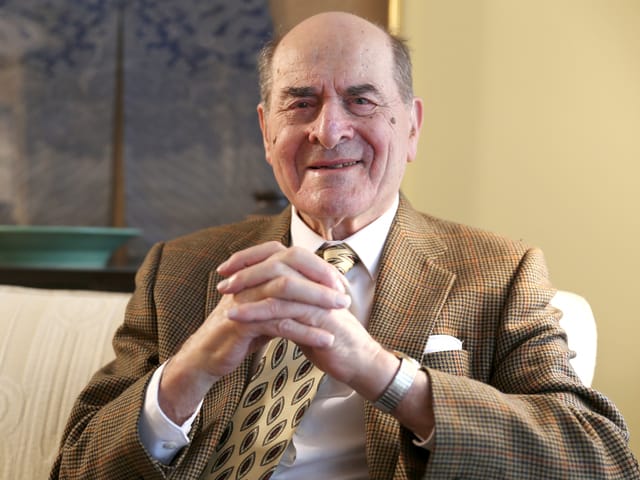 You've heard his name all your life. And you probably learned the emergency technique he invented. But what's ironic is that Henry Heimlich never actually used his famous maneuver. Until recently.
The doctor, who in the 1970s invented the widely-taught, often-used "Heimlich Maneuver," finally used the maneuver named after him for the first time. Heimlich, who is 96 years old, now lives in a senior living facility. At a recent meal, one of his fellow residents started choking on her meal. Before the maitre d' for the dining room could get to the woman, Heimlich had sprung into action and dislodged the whatever food the women was choking on.
Heimlich told the Cincinnati Enquirer, "When I used it, and she recovered quickly it made me appreciate how wonderful it has been to be able to save all those lives."
We're appreciate it, too, Dr. Heimlich.