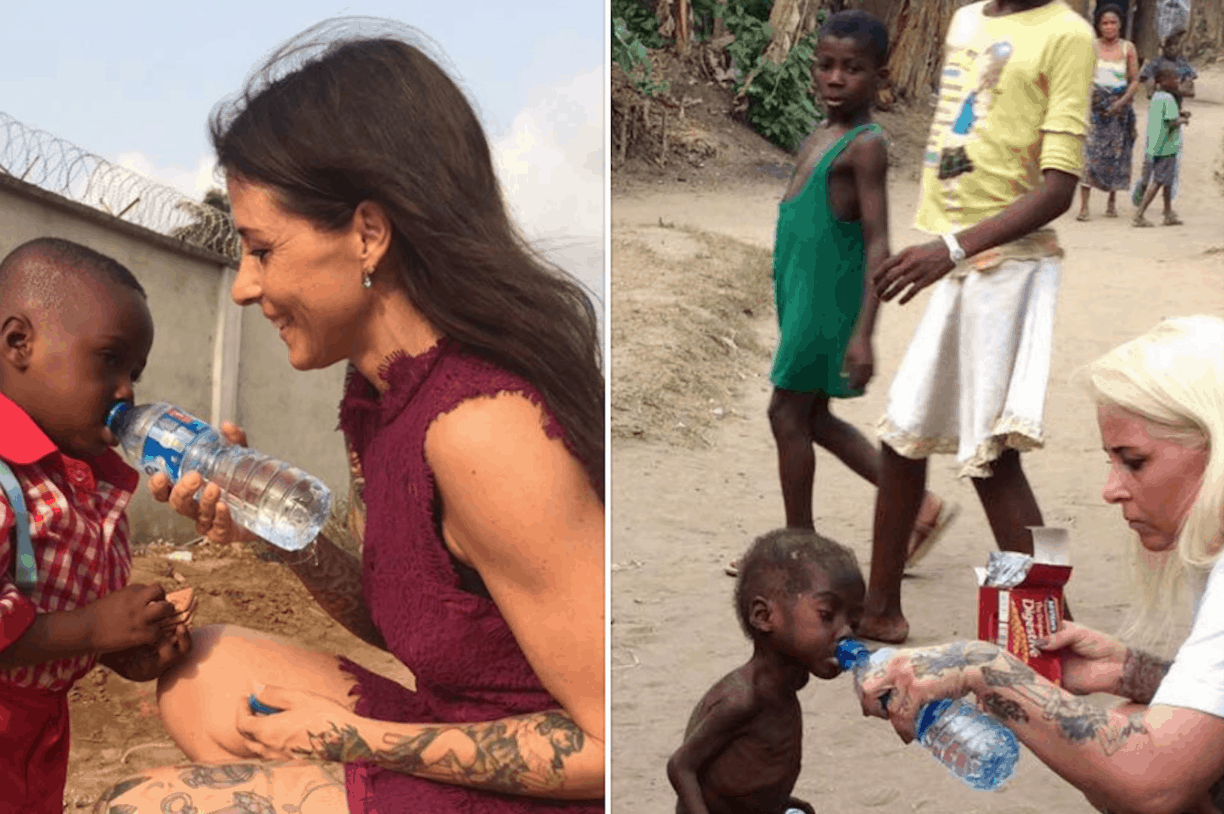 About a year ago, a photograph taken in Nigeria went viral, showing a heartbreaking image of an emaciated toddler who had been abandoned by his parents. Anja Ringgren Loven, who is featured in the photo giving the young boy water, ended up adopting the child. The boy, like many children in the region, had been outcast by his family because they believed he was a witch.
Now, Loven has posted some encouraging updates about young Hope, showing how much healthier he has become, and informing followers that he will soon be attending school.
They recently re-created the photo, showing Hope's progress.
Love is the founder of African Children's Aid Education and Development Foundation, which focuses on helping abandoned children. She explained to The Huffington Post last year,
I travelled alone to Nigeria where I met children who had been tortured and beaten almost to death because they were accused of being witches and therefore left alone on the street … That's why I decided to sell everything I owned in Denmark to devote my time and life to help 'witch children' in Nigeria.
As this recent video shows, her work is having an impact.