Here's What We Know So Far About the Las Vegas Shooting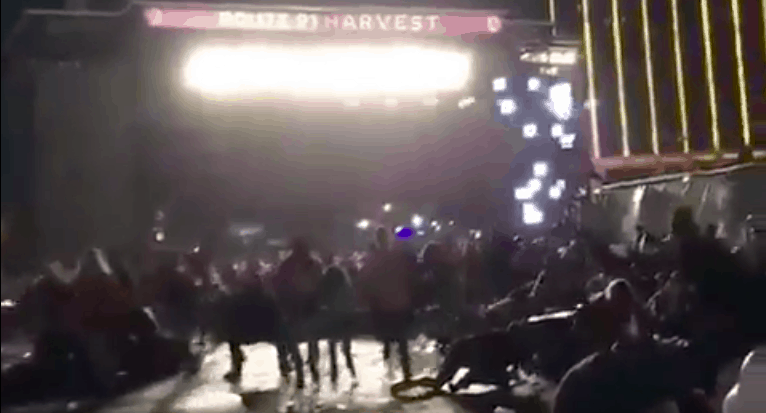 Fifty people are dead and more than 400 were transported to local hospitals after a gunman opened fire at a Las Vegas country music festival. It's the deadliest mass shooting in modern U.S. history.
Police say 64-year-old Stephen Paddock opened fire from his Mandalay Bay hotel room on the Route 91 Harvest Festival, where he had been storing numerous firearms. He was dead by the time police breached his room. So far, no motive has been determined.
Paddock was a Mesquite, Nevada, man who lived in an affluent retirement community. He has had no prior run-ins with law enforcement. The investigation remains ongoing, as police have reportedly located a woman who had been traveling with Paddock.
As is the sad reality of the day, social media soon became a hot bed of rumors and conspiracy theories. Gateway Pundit claimed the true identity of the shooter was a man named Geary Danley, who they accused of being part of the "anti-Trump army." The post has since been deleted, but its details are still being circulated over Twitter and Reddit. Conservative radio personality Wayne Root also tweeted that the attack was a "clearly coordinated Muslim terror attack." At this point, police have not determined any motive, religious or otherwise.
In the wake of the shooting, President Donald Trump tweeted "warmest condolences and sympathies" to the victims.
My warmest condolences and sympathies to the victims and families of the terrible Las Vegas shooting. God bless you!

— Donald J. Trump (@realDonaldTrump) October 2, 2017