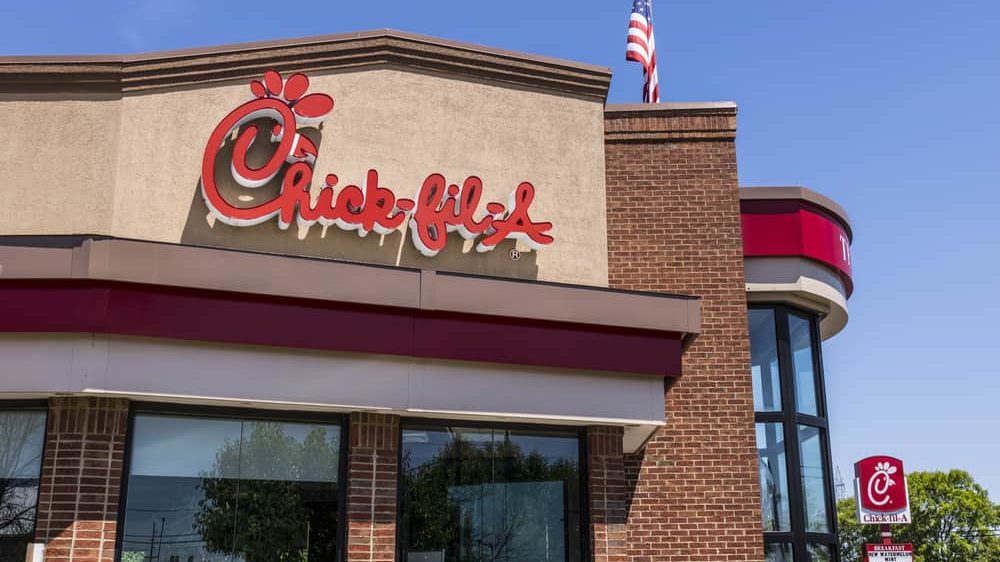 On Monday, red sirens went out across the internet when it was reported that America's favored dispenser of fried chicken, Chick-fil-A, would no longer be donating money to the Salvation Army or the Fellowship of Christian Athletes.
Those two groups, who've raked in millions of Chick-fil-A over the years, have internal policies that rankled members of the LGBT community and their allies. Activists have long called for Chick-fil-A to donate money elsewhere, while others have praised the fast food chain for sticking to its guns. The latter felt betrayed and weren't shy about saying so.
Former Arkansas Governor Mike Huckabee accused Chick-fil-A of "betrayal".
Representative Chip Roy of Texas said Chick-fil-A was "just like every other corporation that ultimately capitulates."
Conservative commenter Ben Shapiro said that Chick-fil-A had "caved at the behest of the censorious Left."
And conservative commenter Rod Dreher unleashed the full fury of his blogdom, saying the company was guilty of "nothing but gutless surrender", telling readers that this was a reminder that "the LGBT lobby, and their progressive allies, will never, ever leave you alone. Never."
Awfully strong words for a move that, once you get past the headlines, doesn't seem like nearly as big of a shift as it's being made out to be. The organization itself denies any such accusations of caving and insists that faith-based charities aren't being excluded from donations.
As Chick-fil-A President and Chief Operating Officer Tim Tassopoulos told Bisnow, the company had initiated multi-year charitable giving contracts with the FCA and Salvation Army a number of years ago. Those contracts expired this year, meaning Chick-fil-A was not contractually obligated to donate money to either organization for the first time in years.
Chick-fil-A used this opportunity to restructure their charitable giving model, instead focusing on local nonprofits in individual communities, moving away from multi-year commitments. Starting next year, Chick-fil-A intends to donate $9 million dollars to Junior Achievement USA, which supports local education and Covenant House International, to combat homelessness. In addition, Chick-fil-A will donate $25,000 to a local food bank every time it opens a new location.
"This provides more focus and more clarity," Tassopoulos said. "We think [education, hunger and homelessness] are critical issues in communities where we do business in the U.S."
Tassopoulos said charitable grants will be reviewed annually, and both faith-based and non-faith-based organizations will be considered for such giving. "It's just the right thing to do," Tassopoulos said. "To be clear, caring, and supportive and do it in the community."
It's definitely possible that Chick-fil-A chose to shift its donations in part because of pressure from LGBT groups and their allies, but money is still flowing to causes and, potentially, being channeled even more effectively at the local level. As long as that's the case, cries of betrayal seem a bit unfounded.