Hero Pizza Guy Drives 225 Miles to Bring a Terminally-Ill Man His Favorite Pie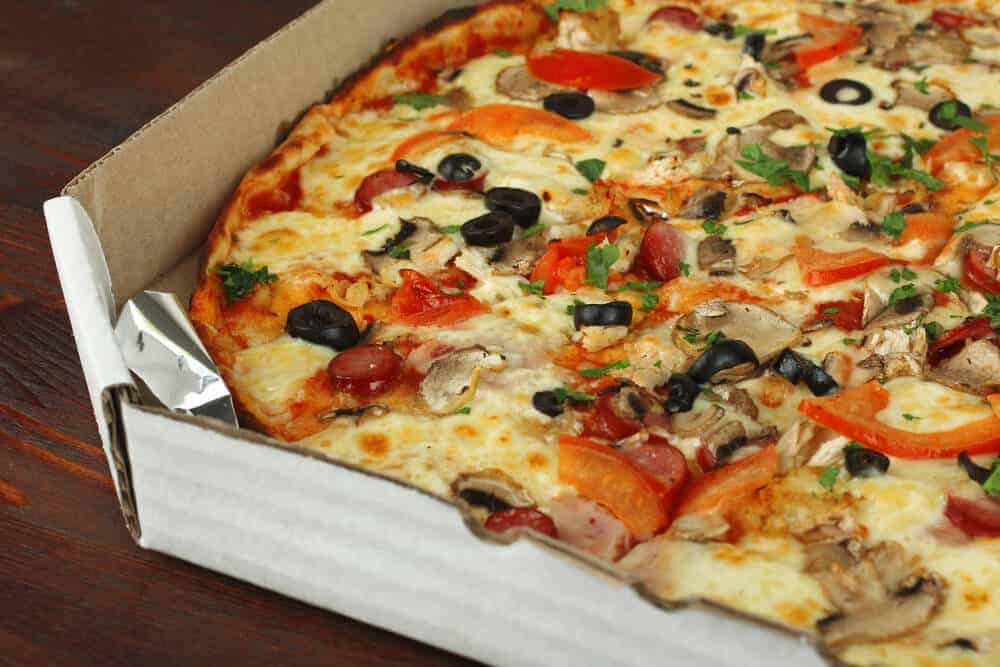 The distance from Battle Creek, Michigan to Indianapolis, Indiana is 225 miles. That's out of most delivery zones. But for 18-year-old Dalton Shaffer, manager at Steve's Pizzeria in Battle Creek, it wasn't far enough to deny a man in hospice care his favorite pizza. Here's what happened.
According to news station WTTV, Shaffer received a call during his shift from a man whose son-in-law was in hospice for late-stage cancer. The patient, Rich Morgan, had been planning a trip to Steve's Pizzeria for a final taste of the pizza, but was sick at the last minute, so the father-in-law thought a card from the joint would brighten Morgan's day.
Shaffer did the patient one better. He baked up a pepperoni and mushroom pizza and slid into his driver's seat. After 225 miles on the road, he pulled into the hospice center at 2:30 in the morning and finished the delivery.
Oh, did we mention that Steve's Pizzeria doesn't deliver at all, normally? They just made their first one, to another state. (h/t WTTV)
Morgan's family posted a sweet video on Facebook in response to the delivery: "Dalton brought our family so much joy—and the best pizza in the world—at a really difficult time."