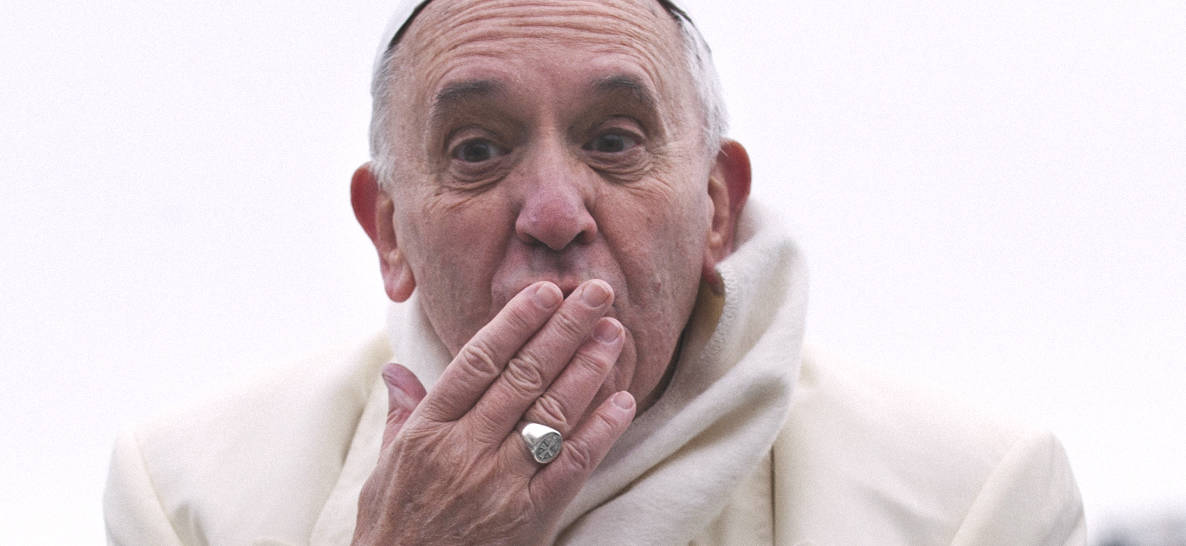 Between shootings, scandals, the migrant crisis and more, it has been a rough news week. Watching the headlines can be overwhelming, and while we can't just to tune it all out, we also need to remember that good things going on in the world, as well.
To that end, here are five positive things that happened this week:
Hilton hotels will no longer offer "adult video-on-demand entertainment"—otherwise known as porn channels—in their hotels worldwide. The decision came after an email campaign from anti-porn advocates. As the director of the National Center on Sexual Exploitation pointed out, the decision shows that "Hilton has taken a stand against sexual exploitation. Pornography not only contributes to the demand for sex trafficking, which is a serious concern in hotels, but it also contributes to child exploitation, sexual violence, and lifelong porn addictions."
When Los Angeles police officers found out that Jazmine Delgado's parents couldn't afford to throw her a quinceanera, they decided to step in and help. The officers met Jazmine and her mom, Beatriz, at a monthly movie night at the housing project where the family lives. Beatriz has terminal brain cancer, and doctors originally told her she wouldn't live past May, but she's held on, in large part for Jazmine's sake. Jazmine doesn't turn 15 until November, but the officers decided to go ahead and throw her a party to make sure her mom could be there. Local businesses donated a dress, shoes, a cake, catering and even a banquet hall for the event. Jazmine got to ride to the party in a limo and she saved a special dance for her mom. "Watching Jazmine and how happy she is and how energetic and just ecstatic she is about today, that's the reward for all of us," Sgt. Janet Kim told NBC affiliate KNBC.
Earlier this week, a photo of a Syrian refugee selling pens on the street while his young daughter slept in his arms went viral online. An activist tracked down the man—who is a single dad of two who has been living in a refugee camp in Damascus since the civil war in Syria forced him to flee the country. The activist, Gissur Simonarson, launched an Indiegogo campaign to help the man and his kids "start a new life." Within half an hour of launching, the campaign had met its goal of $5,000. By Friday afternoon, thousands of backers had raised more than $80,000 for the family. "I think that this campaign proves that humanity is not lost just yet," Simonarson tweeted.
In an interview with The New York Times this week, the Internet's BFF, Jennifer Lawrence, let slip that she and comedian Amy Schumer are working on a screenplay together. The pair only met a few months ago, after J-Law reached out after seeing Schumer's movie, Trainwreck, but they hit it off right away. "I emailed her after I saw 'Trainwreck' and said, 'I don't know where to get started. I guess I should just say it: I'm in love with you,'" Lawrence told the NYT. "We started emailing, and then emailing turned to texting." Lawrence didn't give many details about the movie, other than the fact that the script features her and Schumer as sisters, but judging from what we know of the two of them, it's sure to be hysterical.
A Gap fashion show in Miami last weekend featured three girls with Down syndrome, a girl with a limb difference and a girl with a chromosome abnormality. The show was part of the launch of Ellen Degeneres' new Gap clothing line for kids, and it was the first time the clothing brand had featured models with disabilities. The organization Changing the Face of Beauty, which campaigns for representation of people with disabilities in advertising and media, worked with Gap to get models for the campaign. "The campaign is just incredible," Amy Kosmalski, the mother of one of the girls featured, told The Mighty. "It's showing the world that our kids are more alike than different and they deserve the same opportunities as the other kids do."
Bonus
Here's proof fastest man in the world is no match for the uncontrollable power of a Segway: