How to Break the Bystander Effect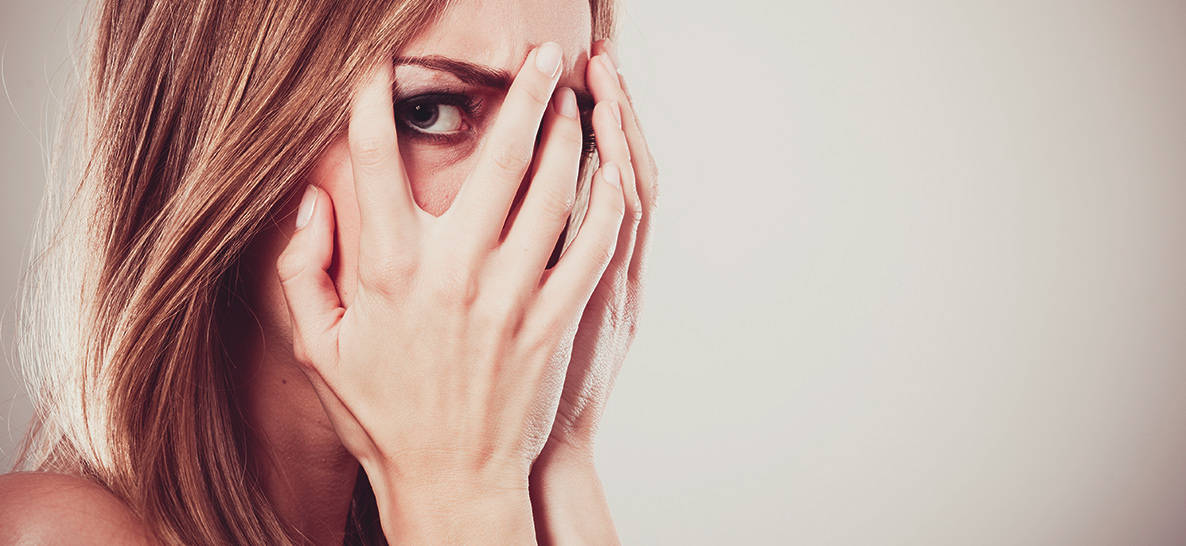 They could have left it to someone else. An Army veteran blocked a shooter in Oregon from entering his classroom. Three friends on a high-speed train from Paris to Amsterdam helped stop a gunman wielding an AK-47. This past spring, an Army captain in North Carolina pulled a couple to safety after a fiery car crash. Were these men instinctively courageous, or had they learned to be?
The Army captain (aptly wearing a Captain America T-shirt) credited his military training for knowing what to do and remaining calm.
These heroes are dramatic examples. But they were going about everyday life when a giant anomaly crossed their path and forced them to make a decision. Intervene or don't intervene?
And this conundrum is not limited to thwarting terrorism or physically saving someone. It's doing something about bullying. It's noticing that a girl at a truck stop exhibits signs of being caught in the web of human trafficking.
But we often look the other way, like the priest and Levite in the Good Samaritan parable. We leave it to someone else. Why? We're not cold and callous, are we?
The Bystander Effect
The bystander effect is a phenomenon that occurs when individuals witness someone in trouble, but don't offer help. Even good people can lock up—people who genuinely want to help others. So what causes this effect and how can we overcome it?
Causes of the Bystander Effect
Shock: Faced with something out of the ordinary, we may not instantly recognize what's happening or what to do about it.
Fear and Uncertainty: Sometimes, it's not easy to tell if intervention is needed. Maybe it would be welcome—maybe not. We worry we're reading the situation wrong and we'll look like a fool.
We seek guidance. We look around. What does everybody else think of this? If no one's taking action, it must be OK, right? We might not understand what's happening, but someone else must.
Diffusion of Responsibility: Social psychology research shows when others are around, our personal sense of responsibility lessens. Someone in the crowd probably already called, or is doing something. We're more likely to act if we know it is up to us.
Lack of Qualifications: Someone more experienced will know what needs done. Surely there's a doctor, human rights activist, a mom, teacher, policeman or military Special Forces in the crowd?
Not Wanting to Get Involved: We've all heard no good deed goes unpunished. We could get embroiled in something and get hurt. It could be inconvenient.
Misconceptions: We tend to make assumptions—she was flirting with that guy earlier; she must be OK with what's happening. Or worse, she deserves it. The culture we live in can hold significant sway over what we accept as normal and OK. How many times in reading about important movements throughout history, have you asked yourself, how could they have possibly been OK with that? Later generations will likely be asking the same of us.
What Activates Bystanders?
We can't know what life will throw at us, or predetermine how we will react. But we can take steps to help tip the scales:
Recognition and Awareness: Sometimes, it's a matter of recognizing signs. A while back, a woman waiting at an airport noticed a teenage girl wandering around, looking lost. The woman, offering to help, took note of several things: the girl had a strong accent from an Eastern European country, she had been promised a job, but had no specific person to contact—just money enough to take a taxi to an address at a port.
Thankfully, the woman had attended a human trafficking awareness workshop and recognized the warning signs. She stayed with the girl and spoke with authorities about what was likely afoot. What if she hadn't bothered, or hadn't recognized the signs? Small decisions can change the course of someone's life.
A Sense of Responsibility: Our worldview—if we truly want to be the hands and feet of Jesus—should impact what we're willing to do for others. We can't guarantee how we'll react in a situation, but a willing heart is a good place to start.
Confidence and Training: Knowing specific ways to help often gives a person enough confidence to take action. No wonder soldiers and doctors typically fulfill the Good Samaritan role in emergencies. They're highly trained.
But plenty of training is available to us to help prevent things like sexual assault and abuse, human trafficking and bullying. Prevention programs abound at schools, universities, and issue-specific nonprofits like Green Dot. These programs teach what is usually best (and safe) to do, and lots of material is available online.
If in reading this article, a particular situation or issue comes to mind, maybe it's time to educate yourself. What resources are available in your area? What social media groups could you join to learn more?
Smart and Helpful Action
Help can come in different forms. No one wants you to put yourself in danger and become another victim. Be careful of being unequally matched—e.g., never approach a trafficker. Instead, provide as much info as you can to the National hotline or text BeFree. (Consider programming these kinds of numbers into your phone.) The current trend to film and document can be useful, but not if what they needed most was a hand.
SHARE, a Princeton University program for sexual harassment and assault prevention, suggests general ways to diffuse tense situations:
Distract: Redirect an aggressor's focus so a potential victim can leave, and the aggressor has an opportunity to make a better choice. Humor sometimes helps.
Delegate: Can you recruit specific people to help, too? Maybe direct responsibility to them, as well? In emergencies, don't say, "Someone help me." Make eye contact. Point. "You in the ball cap, call 911."
We live in a broken world. But we need to remember that "the one who is in you is greater than the one who is in the world" (1 John 4:4).
"Let each of you look out not only for his own interests, but also for the interests of others" (Philippians 2:4).
Marney McNall
Marney McNall writes for Seacoast Church in Charleston, South Carolina. She loves writing for nonprofit causes and crafting stories that put us in othersÕ shoes. She believes stories help us empathize and try harder to do life together. Follow her on Twitter @MarneyMcNall or visit her blog at marneymcnall.com.