Justice for Black Lives Must Begin With Us (Part 2)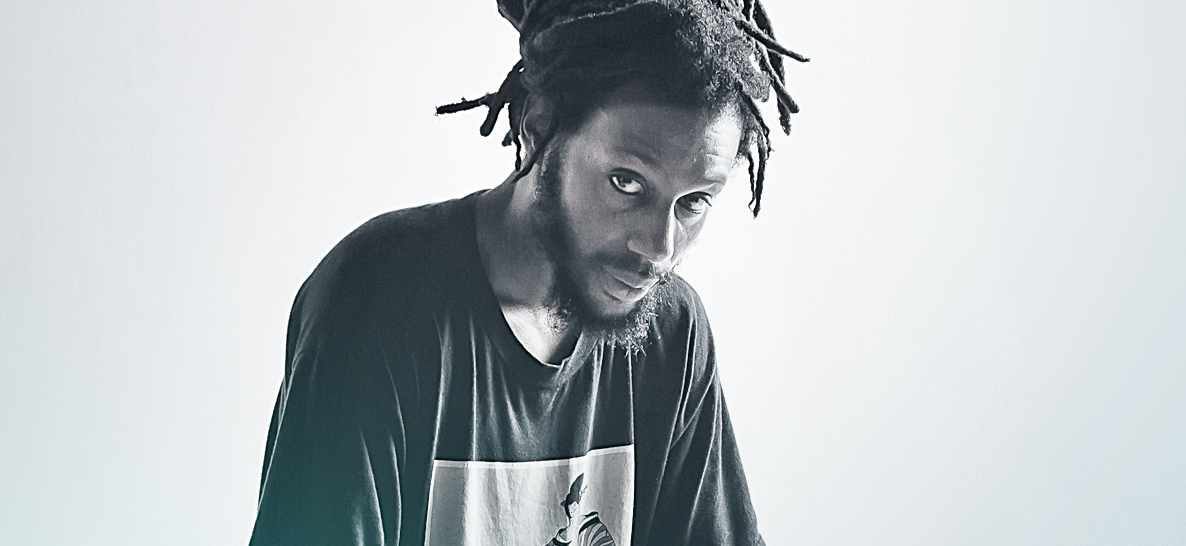 [Editor's Note: This interview is split into two parts, read the first part here]
The reactions to the cases of Mike Brown and Eric Garner have brought racial tensions in America back into the spotlight. We spoke with hip-hop artist and vocal racial reconciliation advocate Propaganda about how the Church can be a voice for justice in a country that continues to feel the repercussions of a racist legacy.
There are millions of people who want to be heard the right way, who want to peacefully make their voices heard. But it just feels very hopeless when, in many cases, the people who are supposed to be protecting and amplifying the voices of the marginalized are involved in keeping them down and delaying them justice. What have you found, in your experiences, are some practical and useful ways of moving forward?
One way is the big picture. First, obviously, acknowledging the fact that there is a problem. It becomes one of the biggest hurdles. Then, once we get there, accepting everybody's role and responsibility in the system we made.
We're all agents of the system we exist in. So if you are an Anglo-American, you are a part of a system of privilege. You didn't ask to be a part of it, but that's what it is. I think, from a meta-narrative perspective, from a big picture, understanding that you have an inherited privilege, now wield that privilege for good. You have access to things the rest of us do not. So see that not as something you need to sit on or apologize about or justify or explain away. Because none of those work. You still have it, so use it as a tool.
Now in a practical matter, I think it depends on community by community and case by case. One thing is, if you see or hear people speak very insensitively about particular situations, you can speak up. You don't just chuckle because, "Oh, that's just Uncle Mike being dumb." No. Speak up. Like, "Uncle Mike, I love you, man, but you can't say that." Take those opportunities.
Take those opportunities if you're in a public environment. [If] a young kid's getting profiled, and you see this happening, speak up. Like, "Hey, why are you treating that little dude like that? He's not doing anything wrong. No, no, no. Why are you looking me in the eye and not him in the eye? Serve that little man. He was here first." You have opportunity to wield those things. If you write a letter to the CEO, they're going to listen to you.
So finding those opportunities in everyday life that you can actually wield your privilege rather than trying to excuse it away or justify it. That aligns you as an ally. For the African-American community or whatever people of color community, when we see that happening, you become a person of trust. You've earned the right to be heard. So when you start saying, "Hey, you know what I don't understand?" people will be more willing to dialogue with you. And then it's our responsibility to now to invite you into our proverbial homes, if you will. I need to invite you into my home rather than saying, "It's your job to fix everything."
A lot of people look at the country and they say, "We have Obama in the White House, Beyonce's doing well, LeBron's making a lot of money, and I know that I don't hate black people, ergo, we live in a post-racial society." So when something like Ferguson or Eric Garner happens, the assumption is, "This can't be racist because things aren't racist anymore." What would you say about that?
In that situation, it's like Captain Obvious. You gotta take off your glasses. There's this system my wife was doing some research on called "respectability politics." It's another form of privilege in like, if you fit into this set rules of what an expert is and what an expert looks like, then you get to be the expert about that situation. So if someone is telling you, "I'm experiencing racism right here," for your response to be, "Well, you can't possibly know what you're talking about because, I mean, look how you're dressed, how you act. Were you being disrespectful? Were you jaywalking? Did you talk back?" I don't fit the image of what you believe an expert is, so I can't speak with any authority about what I know to be true.
In that situation, a person has to recognize that "Look, you're not the expert on racism." When a person says, "I see Obama in office, isn't racism over?" Well, you're watching from the sidelines. You're not in the game, clearly. And if someone in the game is telling you what's happening, give me the benefit of the doubt, check your own heart, check your own systems of respectability and privilege to be like, "What makes me think I can tell him his experience is not his experience?" Especially when I'm telling you what my experience was and hundreds of other brothers are telling you the same experience.
Churches historically have found this to be a very sensitive situation to try to weigh in on. How do you wish the Church would respond to this? Or people who have a platform within the Church would respond?
I think at the end of the day, what I would want to hear from a pulpit, and what I think would be very helpful, is first of all an acknowledgement of our feelings and of the situation. And guide people on how the Gospel applies to us moving forward.
In a couple examples: First of all, the idea of us all being image-bearers and knowing that we're all made on purpose. Race was God's idea, He made us different on purpose, and our differences are part of the story of redemption. So a race issue is a Gospel issue, just like abortion's a Gospel issue, just like poverty's a Gospel issue.
Once you get that theological stance set, I think allow for the "experts" in your congregations to be experts. Maybe you're not the authority on racism, but you've got a 22-year-old black dude that goes to your church. Call him in, discuss some things. Empower these people. Let them talk. That's what happened in Mark Dever's church with Trip Lee. When this went down, Mark Dever called Trip into the office and was like, "Dude, can we do a question-and-answer? Can you handle that on Sunday?" He was like, "Yes, I can." That just spoke volumes.
I've been asking questions from my perspective. Is there anything I've had a blind spot to or anything else you want to cover that you feel like our readers should know about?
The biggest thing for me is it's much better to learn from than to learn about. You can read anything you want about Latin-American immigration or you could sit down with a Latin-American immigrant. As the Body, we need to lead in the model of listening and hunting for those true Gospel opportunities and allowing those to shape our opinions rather than statistics and tweets and these things.
If we can do our best to humanize what we see in the news, that's going to push us further and further into really functioning more like Jesus, which is moving from a tone of compassion and hope.
Because you're not looking at issues or justice—you're looking at humans. You're talking about people.
Do you feel hopeful when you think about this situation? Looking into the future, do you feel like things are bound to get better?
It's kind of this weird anchor I have, because I know, at the end of the day, it's not going to be right until the Lord comes and fixes it all. It was a crooked justice system that put Jesus on the cross. Those were trumped up charges and a coward-like judge. A crooked system is not out of the control of a sovereign God. My hope and my peace is in that.
Having said that, knowing that ultimately God is going to make all things right when He comes back, then I am now hopeful for the one or two direct conversations I can have. I get tweets where people are like, "You know, I've never thought about this like that." I'm hopeful that there are people that are fighting to understand, fighting to get their brains around it.
I had a long conversation with my dad maybe an hour ago. He was involved in the other civil rights movement. He was a Black Panther. One thing he said was, "Justice is a long haul. These things don't happen overnight. And you've got to remember that it may not be you that's going to carry the torch across the finish line. But every show you do, there's somebody in the audience that going to be able to take this torch a step further. Always think long haul." And that, for me, was like, there's hope.  
This interview is split into two parts, click here to read Propaganda's thoughts on the reactions to the Eric Garner and Mike Brown cases and the black experience
Tyler Huckabee
Tyler Huckabee is RELEVANT's senior editor. He lives in Nashville with his wife, dog and Twitter account.