Myanmar Government Saves 200 Migrants Packed in Dangerous Boat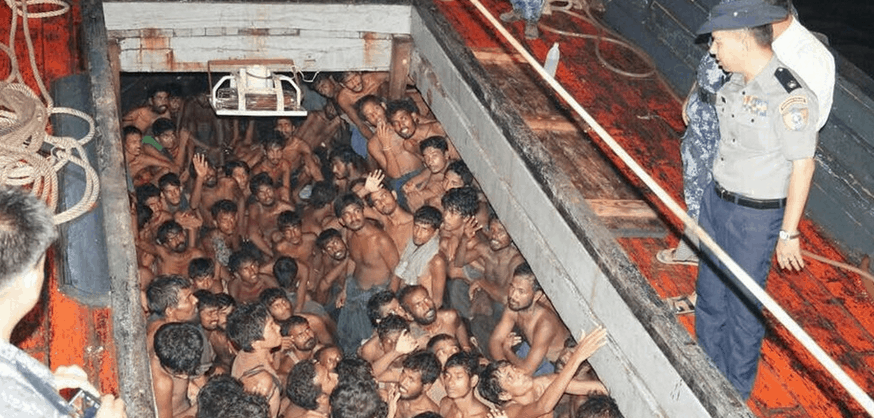 The Malaysian Ministry of Information has released some truly frightening images that show how dire the situation facing many migrants really is. Officials from in Myanmar recently rescued more than 200 people packed in an 80-foot boat in the Andaman Sea. Many of the group—which included some children—are Rohingya Muslims who are fleeing religious persecution in the country. A UNHCR spokesperson said in a statement,
We hope that this recent positive development will be followed by other disembarkations in Myanmar and across the region. This needs to happen before the coming monsoon rains. As we have previously emphasized, the priority is to save lives by getting people safely off these boats as soon as possible.
They estimate that as many as 3,500 are currently stranded in boats in the waters near the country. Both Indonesia and Malaysia are currently providing humanitarian assistance migrants rescued at sea …