An Immigrant Toddler Apprehended at the U.S.-Mexico Border Has Died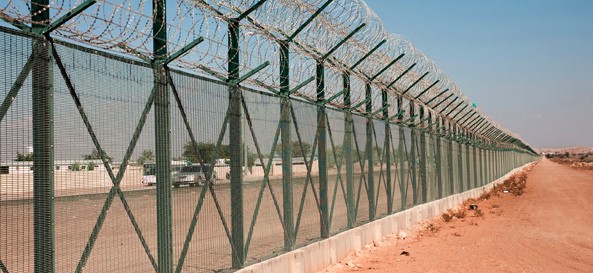 A 2-year-old Guatemalan boy apprehended at the U.S.-Mexico border died in an El Paso hospital on Tuesday night. He is the fourth migrant child to die after being apprehended at the border. All the children have been from Guatemala. The boy was not identified, but he arrived at the border with his mother several days after now-acting Homeland Security Secretary Kevin McAleenan told reporters a surge of Central American migrants was pushing the system to the "breaking point."
Nearly 100,000 Central American migrants crossed the border in April — the highest total in nearly 10 years. The White House has asked Congress for an extra $4.5 billion in aid and increased enforcement, but activists are raising concerns about the health and safety conditions of the holding facilities, in which families are detained and often separated.
The Washington Post was unable to confirm the exact cause of the boy's death, but Guatemala's Consul Tekandi Paniagua said the boy may have developed a form of pneumonia. An anonymous Customs and Border Patrol agent told the Post that the boy's mother told officials he was sick on April 6, and he was taken to a hospital later that day.
Homeland Security officials increased health screenings for children at the border following the deaths of two Guatemalan children in their custody. Hundreds have been hospitalized, many with pre-existing illnesses, but detention facilities remain overcrowded and understaffed.
"We have reiterated the message that trips to the United States, in the condition in which the Guatemalan families are undertaking them, is highly dangerous," Paniagua said in a statement. "We've seen four cases in a row of children who have lost their lives in this way."