Creation Festival Co-Founder Sentenced for Child Sex Abuse Says He Deserves "to Be Cast Into Sea"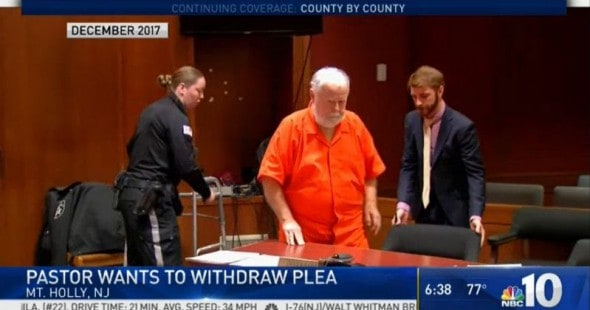 Harry Thomas, the New Jersey pastor who co-founded the country's largest Christian music festival, has been sentenced to 18 years in prison for sexually assaulting numerous children. Thomas admitted to a litany of charges, ranging from sexually assaulting a 9-year-old in 2009 to "sexual contact" with three girls between the ages of 7 and 10 in 2000 and 2010. He also admitted that he'd exposed himself to a young girl between 2008 and 2010.
"I agree with the Scriptures," Thomas said at his hearing. "It would be better for a millstone to be hung around my neck and be cast into the sea. That's what I deserve," a reference to Jesus' words in Matthew 18:6.
Superior Court Judge Jeanne Covert said she recognized that Thomas' advanced age and health issues meant he may well die in prison, but says that enormity of his crimes and the risk of future offense warranted a severe sentence. Though Thomas' victims weren't named, their family members appeared in court, labeling Thomas a "hypocrite" and a "ravenous wolf."
Thomas co-founded Creation Fest in 1979 and has since played host to a series of notable Christians acts like Switchfoot, Chris Tomlin and tobyMAC.