Dallas Mayor Tells Officials, 'Spare Us Your Thoughts and Prayers and Do Your Job' After School Shooting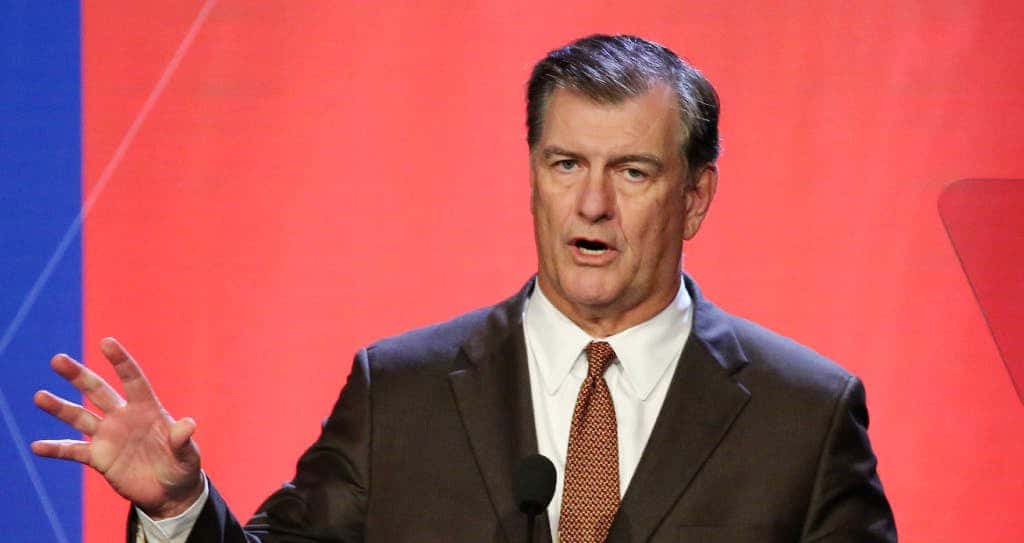 Mike Rawlings, the twice-elected mayor of Dallas, Texas, had some choice words for his peers in government today after a school shooting in Santa Fe, Texas, left at least eight dead and multiple others wounded.
In a statement he publicized in part on Twitter, Rawlings wrote: "We are crushed to hear the news of yet another mass school shooting. I renew my call for Congress and the president to take substantive action on the mass shooting epidemic in our country. Spare us your thoughts and prayers and do your job."
My statement on the latest mass murder of American children, this time in #SantaFe, Texas. This must stop. pic.twitter.com/gtkCjLzPWv

— Mike Rawlings (@Mike_Rawlings) May 18, 2018
It's not the first time (and it probably won't be the last) that the "thoughts and prayers" debate emerges amid a violent crisis. The point here is not to diminish the impact of thoughts and prayers or to discourage them. The point is to discourage those who fall back on "thoughts and prayers" instead of doing something about the crises they're in prime position to prevent.