Franklin Graham Says That, Yes, Jesus Would Endorse Vaccines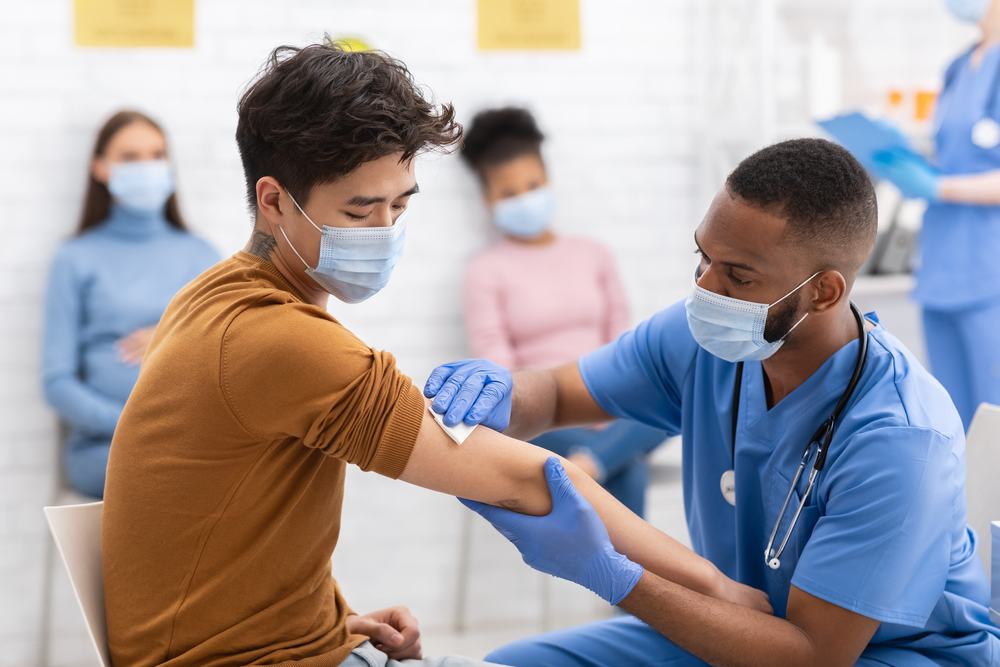 Franklin Graham is one of Facebook's most powerful influencers. His posts are consistently among Facebook's highest performing over 24 hour periods. For example, on Tuesday, the top three highest performing Facebook posts were all from Franklin Graham, according to Facebook's own data analytics. When you post on Facebook, you get some likes, some hearts, maybe a little political debate or something. When Franklin Graham posts, things happen.
So it's notable that Graham is coming out in favor of COVID-19 vaccines, despite the marked opposition to such vaccines from his core audience. "Based on the parable of the Good Samaritan in the Bible, I would have to say — yes, I think Jesus Christ would advocate for people using vaccines and medicines to treat suffering and save lives," Graham wrote. "Vaccines have worked for polio, smallpox, measles, the flu and so many other deadly illnesses — why not for this virus?"
White evangelicals, who make up the bulk of Graham's followers, are statistically the least likely to say they plan to get vaccinated. It's tempting to say one person can't turn that around by themselves but if any one person could, this would be the guy.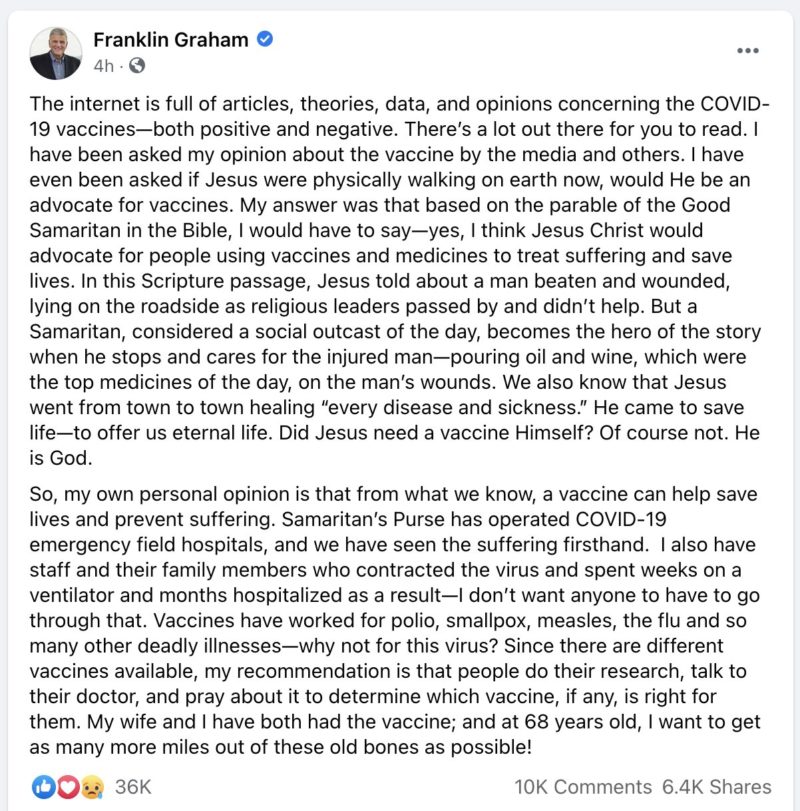 Graham noted that he and his wife have both been vaccinated, but did hedge a little that people should talk to their doctors to determine which vaccine "if any" is right for them.
This comes just a few days after former President Donald Trump also endorsed vaccines, following revelations that he and his wife Melania Trump had both been vaccinated before he left office. "It is a great vaccine," Trump told Fox News. "It is a safe vaccine and it is something that works."
But many white evangelical leaders remain opposed to COVID-19 vaccination efforts, even as all scientific data points towards their effectiveness. Greg Locke, a Tennessee pastor with almost 100,000 Twitter followers, said he "strongly disagreed" with Graham and has called COVID-19 vaccines a "stupid joke of epic political proportions."