Georgia's New 'Heartbeat' Abortion Bill, Explained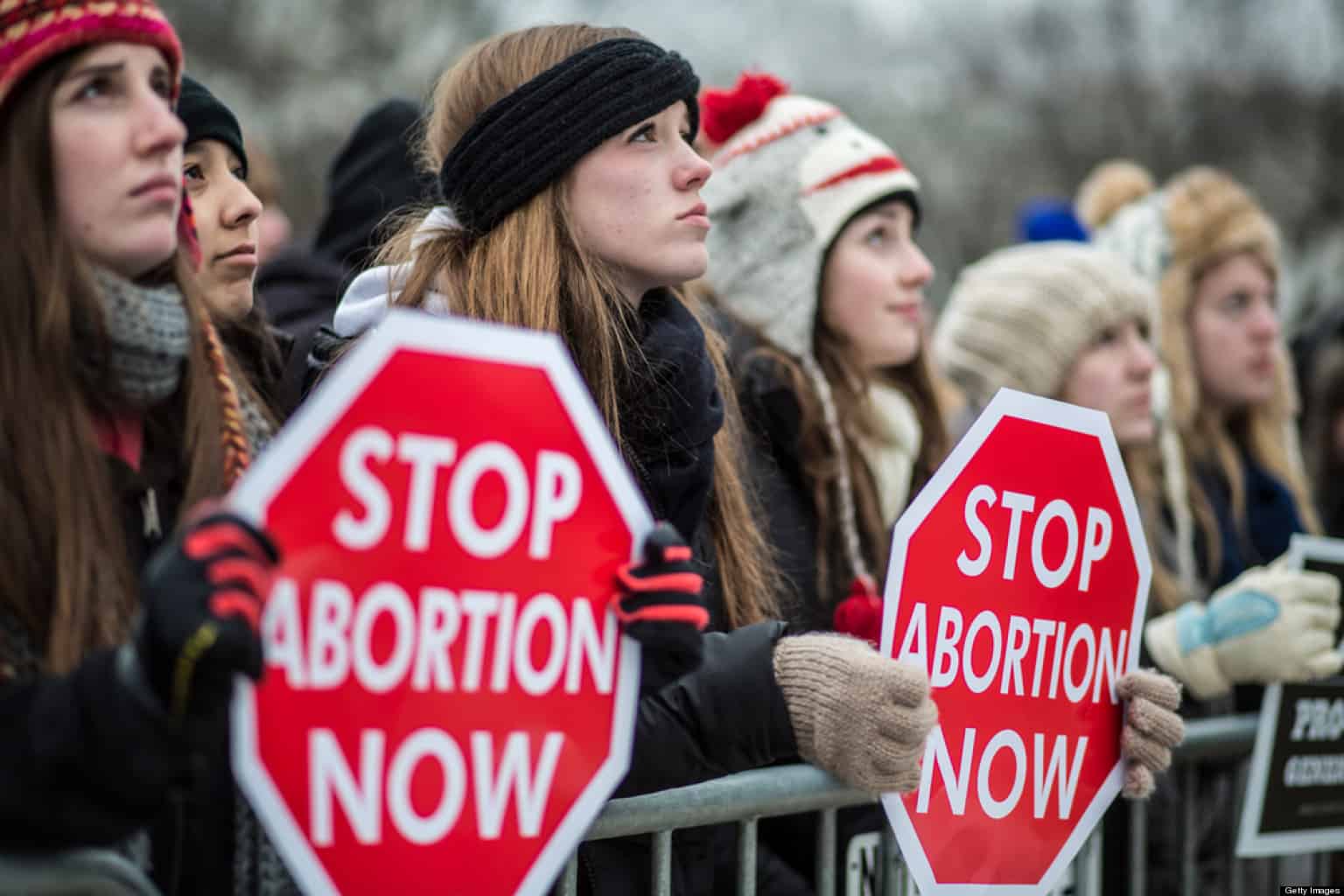 On Tuesday, Georgia Governor Brian Kemp signed the so-called "heartbeat bill" into law in Georgia. If the bill passes the Georgia Senate, as expected, the state will be the fourth to ban abortion as early as six weeks into pregnancy. The bill is called the "heartbeat bill" because it prohibits abortion once a fetal heartbeat can be detected.
In some cases, this may prohibit abortion before women even know they're pregnant, which is why critics and pro-choice advocates say the bill amounts to a de facto ban. The bill is based on legislation by the Faith2Action, which calls itself the nation's largest network of pro-life groups. Faith2Action's website states that "While not the beginning of life, the heartbeat is the universally recognized indicator of life," which is why it advocates for a detectable heartbeat as the cutoff point for an abortion.
Faith2Action's model legislation does not make exceptions for rape or incest, since "no other law allows for the killing of an innocent child for the crime of his or her father." Ohio adopted the same practice in its own version of the law. The signed Georgia law, however, will allow for abortions in cases like rape, incest and certain medical emergencies.
These heartbeat bills have become increasingly popular since the election of President Donald Trump, and his promise to appoint justices who would overturn Roe V Wade.
Indeed, many proponents of the heartbeat bills are spoiling for a Supreme Court battle, believing the current conservative tilt of the nation's highest court would favor overturning Roe. Tom McClusky, president of March for Life Action, said "What we'd like to do is change the culture so that no family facing this situation would think of the option of abortion," according to the Washington Post.
But public opinion on abortion remains mixed. According to Gallup's most recent survey, only 28 percent of Americans — including 51 percent of Republicans and 13 percent of Democrats — want Roe V Wade overturned. 64 percent of Americans think Roe should stand,
Tyler Huckabee
Tyler Huckabee is RELEVANT's senior editor. He lives in Nashville with his wife, dog and Twitter account.