James Dobson Gives Into Fear at the Border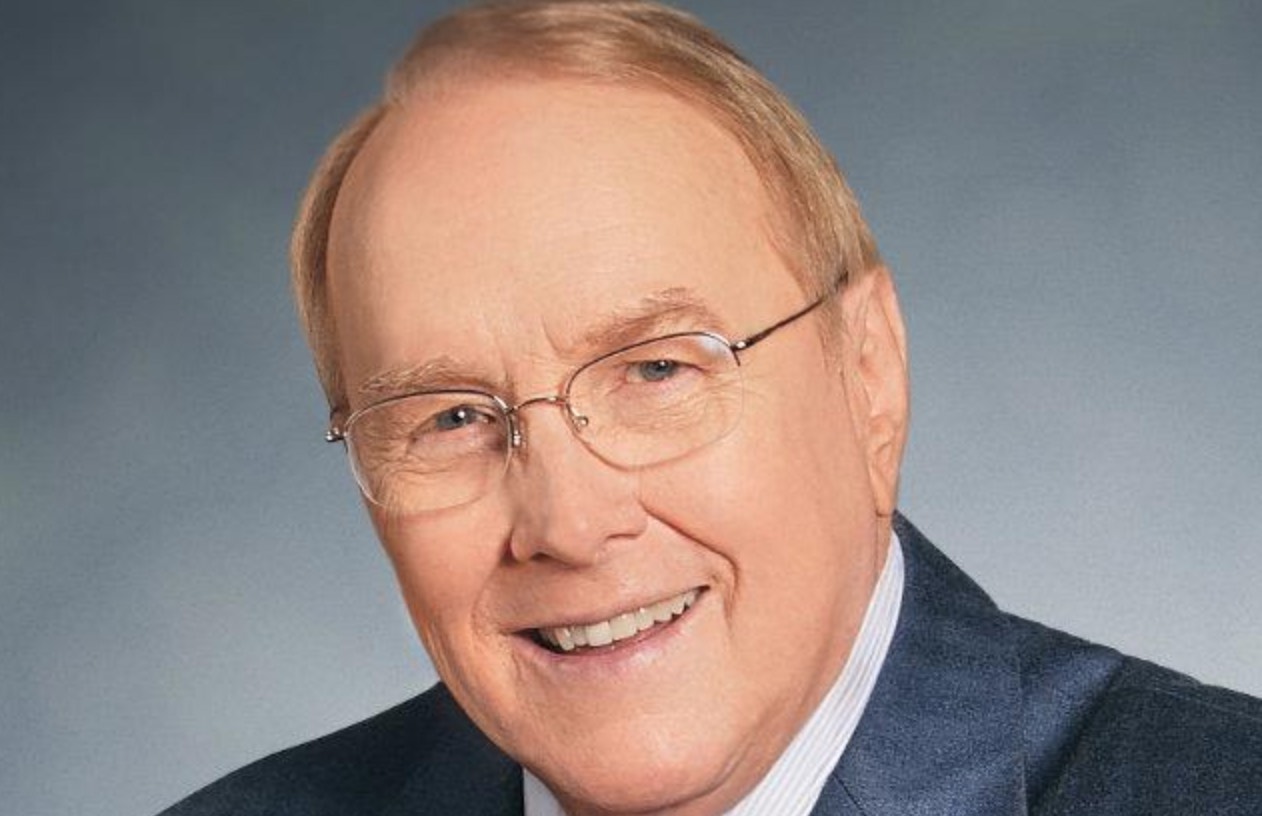 Dr. James Dobson, the founder of Focus on the Family, sends a monthly newsletter in which he keeps his fans up to date on his latest musings. His July newsletter details his most recent trip to a migrant detention center along the border and, well, yikes.
Things start off appropriately enough, with Dobson detailing the horrors he witnessed at the detention center. "The children looked traumatized and frightened," Dobson writes. "Tears flooded my eyes as I stood before them. They had no toys or dolls, except for a few items bought by compassionate border patrol agents. One tiny little girl clutched something that resembled a doll bought for her by an agent. There are few provisions made to accommodate the children." Dobson says he asked an agent to tell the migrants that "God loves them."
This matches the reports we've heard from other people who've witnessed the detention centers along the border. It stands to reason that such a scene would move the heart of anyone who saw it, but it moved Dobson's heart in a counterintuitive way: "I have wondered, with you, why the authorities don't just deny these refugees access to this nation. Can't we just send them back to their places of origin?"
According to Dobson, the solution here is to send everyone back where they came from. The question of just what sort of terror and violence would inspire a family to uproot their lives and make the treacherous journey for the border does not, in this letter, occur to him. The question of whether or not sending these people for whom his heart breaks back to their homes could put any of them in very real fear for their lives isn't asked either. And things only go downhill from there. Dobson waxes on the Flores Agreement — which we've talked about here on RELEVANT — and inadvertently hits on a problem for the anti-immigration crowd's argument.
"I have been under the impression that these would-be immigrants try to cross the Rio Grande River and outrun or evade the agents," he writes. "That is not true of most …The refugees quickly give themselves up to agents."
Dobson correctly points out that most immigrants coming to the border are not actually fleeing the law and are willing to be processed by the U.S. immigration service. This would seem to throw cold water on the argument that the migrants coming to the border are criminals attempting to slip in undetected, but Dobson quickly pivots back to it anyway. He never brings up the fact that the number of undocumented immigrants in the U.S., which began dropping in 2010, is currently as a 25-year low, but does note that more immigrant families with children are showing up at the border now than in the 90s — and implies that this is a nefarious ploy on their parts to gain legal entry.
"I was told that some of the vulnerable children are 'recycled' repeatedly to help men gain entry to this country," Dobson writes. "An unknown number of these men are hardened criminals and drug runners, and they are difficult to identify. Most make their way across the border."
Dobson does not elaborate on how we can possibly determine that "most" of an "unknown number" of these so-called "hardened criminals" are making their way across the border. He provides no links to research any of his newsletter's statements, which grow only more shrill and uncaring as the letter goes on and reaches its xenophobic zenith in the final paragraph.
[lborder]I can only report that without an overhaul of the law and the allocation of resources, millions of illegal immigrants will continue flooding to this great land from around the world. Many of them have no marketable skills. They are illiterate and unhealthy. Some are violent criminals. Their numbers will soon overwhelm the culture as we have known it, and it could bankrupt the nation. America has been a wonderfully generous and caring country since its founding. That is our Christian nature. But in this instance, we have met a worldwide wave of poverty that will take us down if we don't deal with it. And it won't take long for the inevitable consequences to happen.[/lborder]
Dobson doesn't detail how he knows any of this. He doesn't have numbers behind the alleged "many" who are illiterate, unhealthy and violent. He's either unaware or unwilling to acknowledge that areas with a high number of undocumented immigrants see no rise in crime.
But that doesn't stop him from saying flat out that the time for our "Christian nature" of being "generous and caring" has come to a close, and that it's time to "deal with it" or else the "inevitable consequences" will happen.
He doesn't get into just what these "inevitable consequences" might be, other than their "numbers" which will soon "overwhelm the culture as we have known it." That sort of fearmongering and doomsaying plays into some very, very ugly and very, very old fears in the U.S. These fears for him, evidently, outweigh the horrific conditions of migrant detention camps, which has seen the deaths of four children in the last months.
Even if Dobson was correct about all these assertions, his posture is one of naked terror and, yes, bigotry. When Jesus called us to the radical attitude of loving our neighbor, He did not specify that this neighbor must be literate, healthy and have marketable skills. In fact, Jesus said in Matthew 25 that He himself identified with just such people, and told his disciples that "whatever you did for the least of these brothers and sisters of mine, you did for me." Make no mistake: when Dobson claims this "worldwide wave of poverty" will take us down, he is laying the blame at the feet of Jesus.
There is no doubt that immigration is complicated, and it requires an intelligent solution. But nothing Dobson proposes here is any kind of solution at all, let alone an intelligent one. It's just exaggerated paranoia that sacrifices empathy at the altar of protecting a certain type of focus on one very particular, narrow definition of "family" to the exclusion of the millions of migrant families who don't love their children any less than Dobson's audience does. The policy solutions to fixing the nightmare situation at the border won't be simple but the underlying attitude of compassion can be. Unfortunately, it's an attitude that has eluded Dobson.
Tyler Huckabee
Tyler Huckabee is RELEVANT's senior editor. He lives in Nashville with his wife, dog and Twitter account.