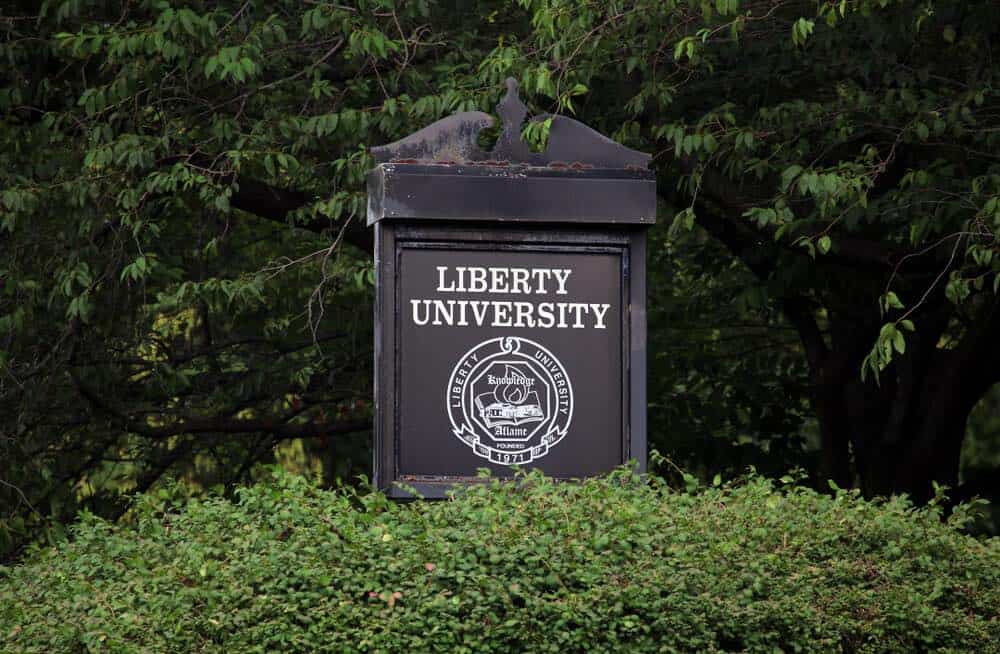 President Donald Trump is facing a rare reckoning for inciting an insurrection on the U.S. Capitol, with former allies distancing themselves, numerous corporations vowing to never work with him again and another impeachment in the oven. There's been an academic consequence as well. Every college that gave Trump an honorary degree has rescinded it over the last few days. Every college, that is, except Liberty University.
The large, influential Christian college in Virginia has given Trump two honorary degrees — one in 2012 and one in 2017. Those were handed out under the leadership of Jerry Falwell Jr., the longtime president of Liberty who had a spectacular fall from grace in 2020, surrounded by numerous allegations of sexual scandal. In addition to those two, Trump had also received honorary degrees from Lehigh University in 1988, Wagner College in 2004 and Robert Gordon University in Scotland in 2010.
In 2015, Robert Gordon rescinded its degrees with little fanfare, saying Trump had "made a number of statements that are wholly incompatible with the ethos and values of the university." On Friday, Lehigh and Wagner followed suit in the wake of the U.S. Capitol siege. Trump only has Liberty's two honorary degrees left.
Forbes notes Falwell's words to Trump from the 2017 ceremony, during which Trump received an Honorary Degree of Law. "I decided in January 2016 that a man with these qualities who was willing to risk his business empire, his comfortable lifestyle, his reputation and whose family was willing to sacrifice their privacy, all for the country they loved and for the benefit of the American people, was a man who should lead the United States of America out of its state of decline," Falwell said.
Falwell's ties to Trump were the subject of enormous scrutiny as Falwell became one of the President's most fervent and vocal evangelical supporters. That support continued even as both Falwell and Trump were enmeshed in a growing collection of controversies and scandals, culminating in Falwell's late summer ouster and Trump's current quagmire.