Majorities in All Faith Groups Agree There's No 'Valid' Religious Exemption Against Vaccines — Except White Evangelicals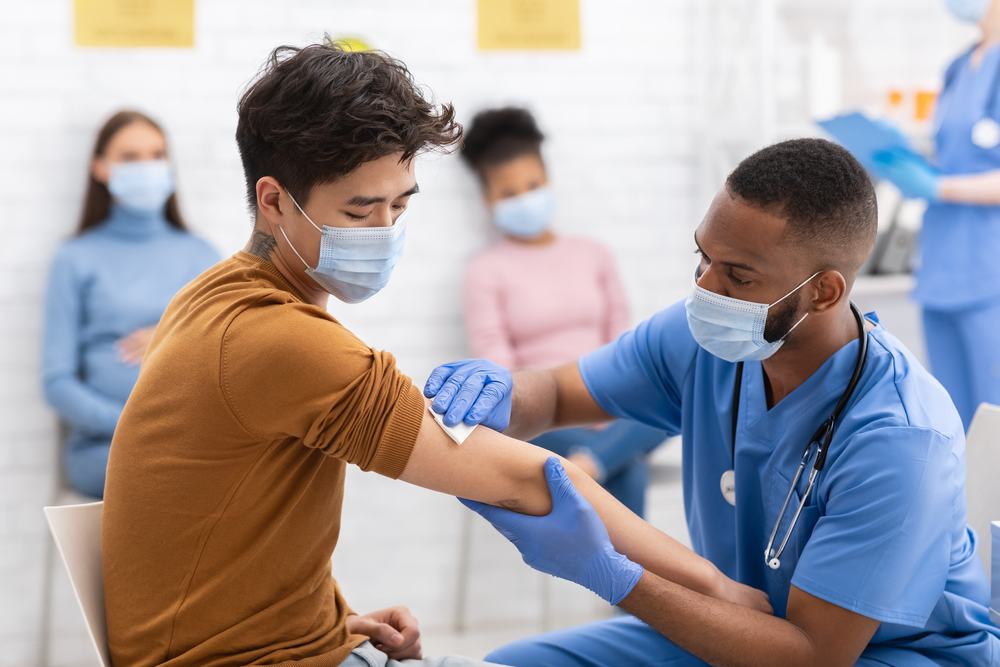 The Public Religion Research Institute and Interfaith Youth Core have released a new survey with a lot of interesting data about American faith groups and COVID-19 vaccines. One of the findings is that a majority Americans don't think there are any valid religious exemptions for the COVID-19 vaccine. A majority of all faith groups surveyed agreed, with one exception: White evangelicals.
Only 41 percent of white evangelicals agreed with the phrase "there are no valid reasons to refuse a COVID-19 vaccine." For every other faith group surveyed, from Black Protestants (59 percent) to Hispanic Protestant (64 percent) to Jewish folks (67 percent), a majority agreed with the statement.
Similarly, only 38 percent of White evangelicals agreed with the statement "too many people are using religion as an excuse to avoid COVID-19 vaccination requirements." White evangelicals were one of only two faith demographics surveyed in which a minority agreed with the statement — the other being "Evangelicals of Color." Every other group, including 59 percent of all Americans, had a majority that felt too many people were claiming a religious exemption.
That said, most Americans (51 percent) are theoretically OK with offering religious exemptions for vaccinations, while 47 percent oppose such exemptions.
Vaccination efforts in the U.S. have frustrated officials. About 60 percent of the population is fully inoculated against COVID-19, while around 70 percent have received at least one shot. That number is ticking higher, but it's not high enough to achieve the "herd immunity" status health experts have been hoping for. Research is still being done on the new omicron variant, though preliminary data does suggest that the COVID-19 booster shot can stymie the latest version of the virus.