Migrant Child in Detention Facility Alleges Sexual Abuse at the Hands of U.S. Agents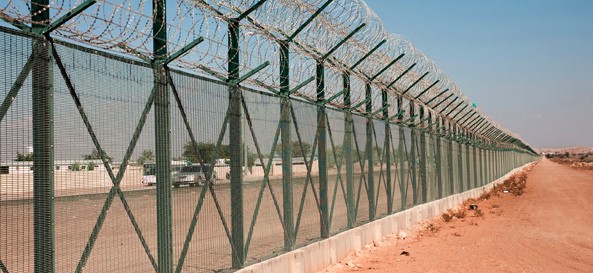 While the migrant detention facilities in Texas have been the source of much of the intense scrutiny about severe overcrowding and lack of resources, a new NBC News report alleges some even more horrific events in Arizona.
Most appallingly, a 15-year-old girl from Honduras says that a male officer "asked her to lift her shirt up to bra line and then he put his hands inside her bra and touched her breast," as part of what was supposed to be a routine pat down. The report of her account also says the officer pulled her pants down and "patted her down in a way that made her feel uncomfortable as she felt he groped her body, her breast and private parts as well."
She "felt embarrassed as the officer was speaking in English to other officers and laughing."
A 16-year-old boy from Guatemala says he and a few others were punished for complaining about the taste of the food by having their mattresses removed from their cells, forcing them to sleep on the concrete floors. There were also allegations of verbal abuse, retaliatory punishments and cruel behavior. While the unsanitary conditions and overcrowding have long been known issues at these detention centers, these new allegations cannot be attributed purely to lack of space or resources.
The facility in question is in Yuma, Arizona, which was recently expanded following the $4.5 billion emergency funding bill passed by Congress. Between April 10 and June 12, the Department of Health and Human Services found 30 "significant incident reports" that include "being denied a phone call, not being offered a shower, sleeping on concrete or outside with only a Mylar blanket, and feeling hungry before their 9 p.m. dinnertime."
In a statement, CBP said "U.S. Customs and Border Protection treats those in our custody with dignity and respect and provides multiple avenues to report any allegations of misconduct … The allegations do not align with common practice at our facilities and will be fully investigated. It's important to note that the allegation of sexual assault is already under investigation by the Department of Homeland Security's Office of Inspector General."
Laura Belous is a lawyer for the Florence Immigrant and Refugee Project, and she told NBC News she was "horrified and sickened by the allegations of abuse … But unfortunately, we are not surprised."
"Our clients tell us that they have seen CBP agents kick other children awake, that children do not know whether it's day or night because lights are left on all the time, and that they have had food thrown at them like they were wild animals. Our clients and all migrants deserve to be treated with dignity and respect."