Report: Tony Robbins Scolded Abuse Victims and Made Unwanted Sexual Advances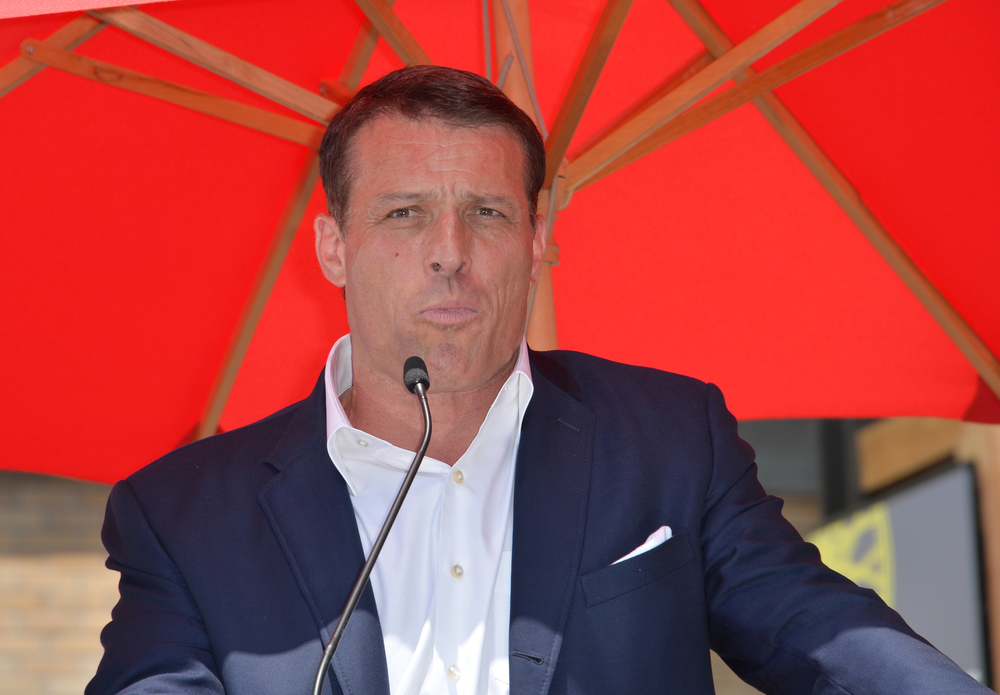 Tony Robbins, the hugely popular self-help guru and motivational speaker who's worked with everyone from President Donald Trump to the Kardashians, might be the name in self-help, but a new report from Buzzfeed News makes some very serious accusations about how Robbins treats the people in his media empire. Based on leaked recordings, internal documents and "dozens" of interviews with former staffers, Buzzfeed News says Robbins pursued a sexual relationship with multiple women on his staff after they'd made it clear they weren't interested — even having them meet with him privately while he was showering.
Leaked recordings also reveal Robbins went on lengthy, profanity-laced tirades against women who shared their stories of abuse. In 2018, Robbins asked a woman who said her husband was physically and emotionally abusive if he "put up with you when you've been a crazy b****?" Another time, he told a crowd that a woman who told him she had been raped was "using all this stuff to try and control men."
There were other allegations that painted a picture of a highly sexualized environment that made many participants uncomfortable.
Robbins has vehemently denied "engaging in any alleged 'inappropriate sexual behavior'" and insists that the women in the leaked audio recordings were not upset about his treatment of them.
"It's not only secondary trauma, but a secondary assault," Ruth Glenn, president of the National Coalition Against Domestic Violence, told Buzzfeed News. "This behavior from a self-touted self-help expert is just beyond egregious."
You can read Buzzfeed's whole report here.