Study: More White Americans Joined Evangelicalism Than Left It During the Trump Era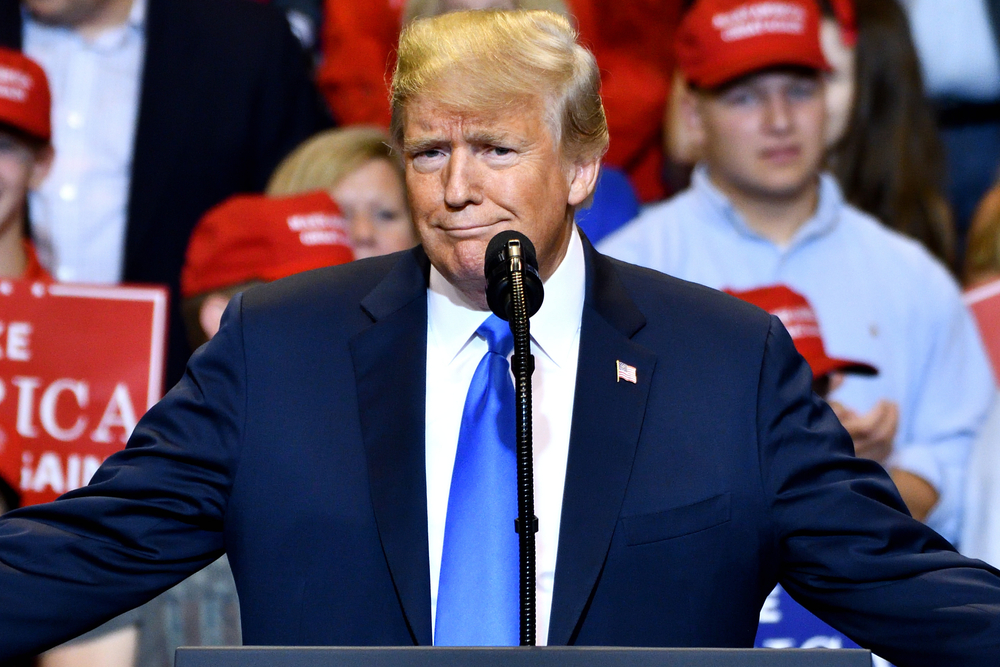 An eyebrow-raising new study from Pew Research throws some cold water on a few narratives, including the one that former President Donald Trump's association with White evangelicalism would be bad for the brand. As it turns out, more White Americans started to identify as evangelicals between 2016 and 2020 than left the association. As Pew has it, "there is solid evidence that White Americans who viewed Trump favorably and did not identify as evangelicals in 2016 were much more likely than White Trump skeptics to begin identifying as born-again or evangelical Protestants by 2020."
Many who were critical of Trump's behavior predicted that White Evangelicals would come to regret hitching their wagon to his brand. That may be true one day, but it's not the case now. Among all White adults who participated in Pew's surveys, 25 percent identified as evangelical or born again in 2016, and 29 percent identified the same in 2020. Pew estimates that around two percent of White respondents who identified as evangelical or born again in 2016 no longer did so by 2020, but those losses were offset by a six percent gain.
Perhaps most unexpectedly, about 16 percent of White respondents who were not evangelical in 2016 but had a "generally warm view" of Trump began describing themselves as White evangelicals by 2020. But almost no White respondents who were not evangelical in 2016 with a neutral or cold view of Trump started became evangelical over the same timeframe.
It's not entirely clear what "identify as evangelical" entails here. Did these people become members of an evangelical church? Did they get baptized? Or did they adopt evangelicalism as a cultural identity? The survey doesn't say, but the political implications are awfully hard to ignore.
Although White evangelicals saw several high profile departures during the Trump era, including the likes of Beth Moore and Dr. Russell Moore (as always, no relation), White evangelicalism at large did not suffer any sort of exodus that can be neatly tied to views of Trump. Among White evangelical respondents with neutral or cold views of Trump, 88 percent still considered themselves evangelical in 2020. 93 percent of White evangelicals with positive views of Trump in 2016 were still evangelical by 2020. Given the margin of error in the survey, that's not a huge distinction.
It's a little hard to say what this means for the future of White evangelicals. On the one hand, the worst fears of Trump critics have (so far) not come to pass. On the other hand, this survey suggests White evangelicalism may be even more closely identified with the Republican Party and specifically its Trump-supporting faction than it was in 2016.
That said, it's not always clear exactly what survey respondents mean by "evangelical," and it's not clear that this growth in White people who identify as evangelical will be reflected in church growth. There's still a lot we don't know, but it seems clear that the ground under evangelicalism is shifting. Which direction remains a little hard to say.