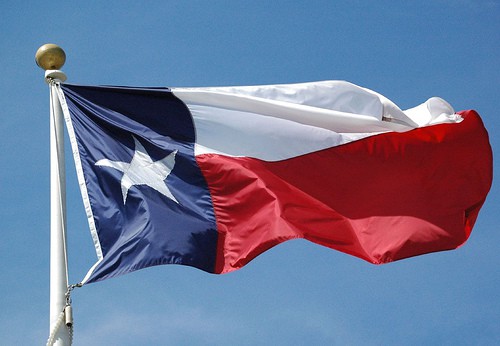 The Texas Senate passed legislation ending requirements that public schools include curriculum on the women's suffrage and Civil Rights movements in social studies classes.
The bill (SB 3), was passed on a vote of 18 to 4, but is now stalled due to the House's battle between Republicans and Democrats. A group of Democratic officials are out of state, and plan to remain out of state until the special session ends on Aug. 6, meaning the House cannot achieve a quorum to make the vote official. 
The new bill would remove more than two dozen teaching requirements from a new law that bars the teaching of critical race theory, including a list of historic figures, events and documents. Some key works that would be dropped include Martin Luther King Jr.'s "I Have A Dream" speech and his "Letter From a Birmingham Jail," as well as works from Susan B. Anthony and Cesar Chavez.
The Senate-passed bill would remove most mentions of people of color and women from those requirements, along with a requirement that students be taught about the history of white supremacy and "the ways in which it is morally wrong."
"Senate Bill 3 will make certain that critical race philosophies including the debunked 1619 founding myth, are removed from our school curriculums statewide," said Lt. Gov. Dan Patrick, a Republican who presides over the Senate. "Parents want their students to learn how to think critically, not be indoctrinated by the ridiculous leftist narrative that America and our Constitution are rooted in racism."
The bill would prohibit teachers from feeling compelled about discussing current events or controversial issues, and instead would instruct those who choose to engage with students to discuss without "giving deference to any one perspective." 
However, many officials feel as if the bill would lead to teachers feeling as if their hands are tied when it comes to their curriculum.
"How could a teacher possibly discuss slavery, the Holocaust, or the mass shootings at the Walmart in El Paso or at the Sutherland Springs church in my district without giving deference to any one perspective?," state Sen. Judith Zaffirini said.
"Why are politicians ignoring professional educators?" said Daniel Santos, executive vice president of the Houston Federation of Teachers and 15-year history teacher in Houston, to the Texas Tribune. "Why is our curriculum being manipulated by non-historians?"
The bill is up in the air while Texas Democrats hold out on voting. There is no plan for them to return before the special session is over. But Texas Gov. Greg Abbott said he will hold out as long as necessary, promising to hold "special session after special session" until his priority legislation items pass
"We, being the Republicans, are in no mood for compromise," Abbott said. "It's time for people to get back to work and vote for the issues that are on the agenda."