North and South Korea Promise to End Korean War With Historic Agreement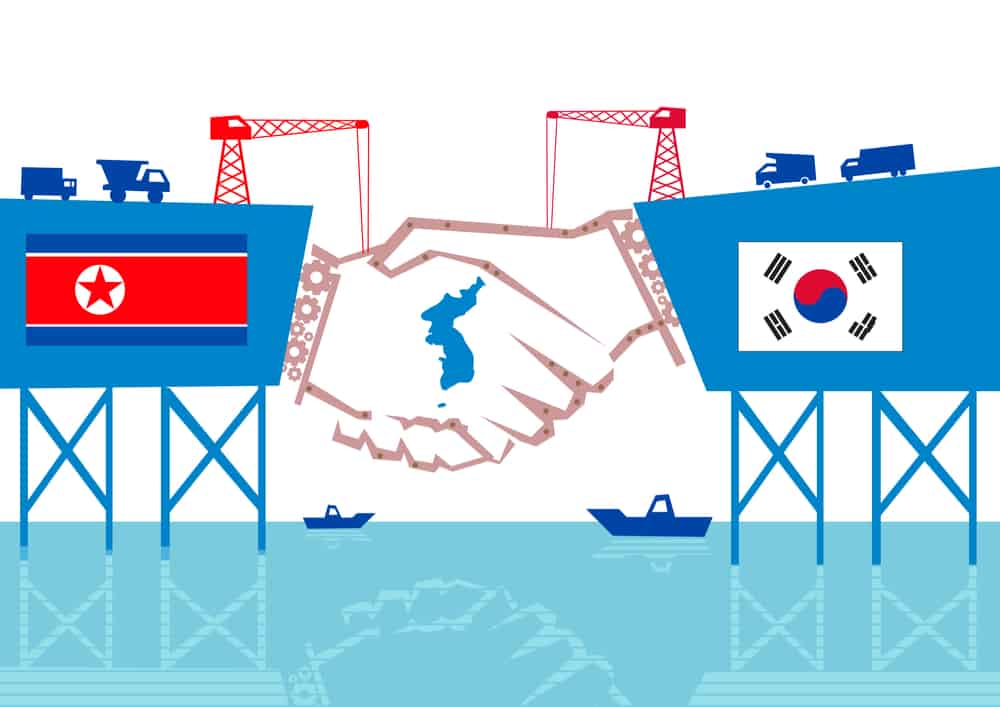 In a wide-ranging joint agreement that includes the eventual complete denuclearization of the Korean Peninsula, the leaders of North Korea and South Korea came together Friday and announced a vow to end the Korean war.
Though numerous obstacles still lie between a complete peace deal—the U.S. and China both need to be involved in official peace talks, as they were each part of the original conflict—the meeting at the demilitarized zone was the closest the Korean peninsula has come to unification in over half a century.
South Korean President Moon Jae-in and North Korean leader (whom many call a dictator) Kim Jong Un signed the "Panmunjom Declaration for Peace, Prosperity and Unification on the Korean Peninsula" after a day of meetings and a 30-minute private conversation. The two leaders promised the Koreas "will be reunited as one country."
The Korean War ended armed conflict in 1953 with the signing of an armistice, but no official peace deal was ever reached, so the peninsula has technically been at war ever since. (h/t CNN)
The day was marked by what many reporters are calling genuine warmth and fellowship between Moon and Kim. Kim took a symbolic walk from North Korea into South Korea in the DMZ—the first time that's ever happened for a leader from North Korea—before going off-script to invite Moon to take steps himself into the official territory of North Korea.
Following the signing, Moon and Kim clasped hands and hugged in a symbolic act of togetherness.