John Kingston: 2020 Could Be the Beginning of an American Comeback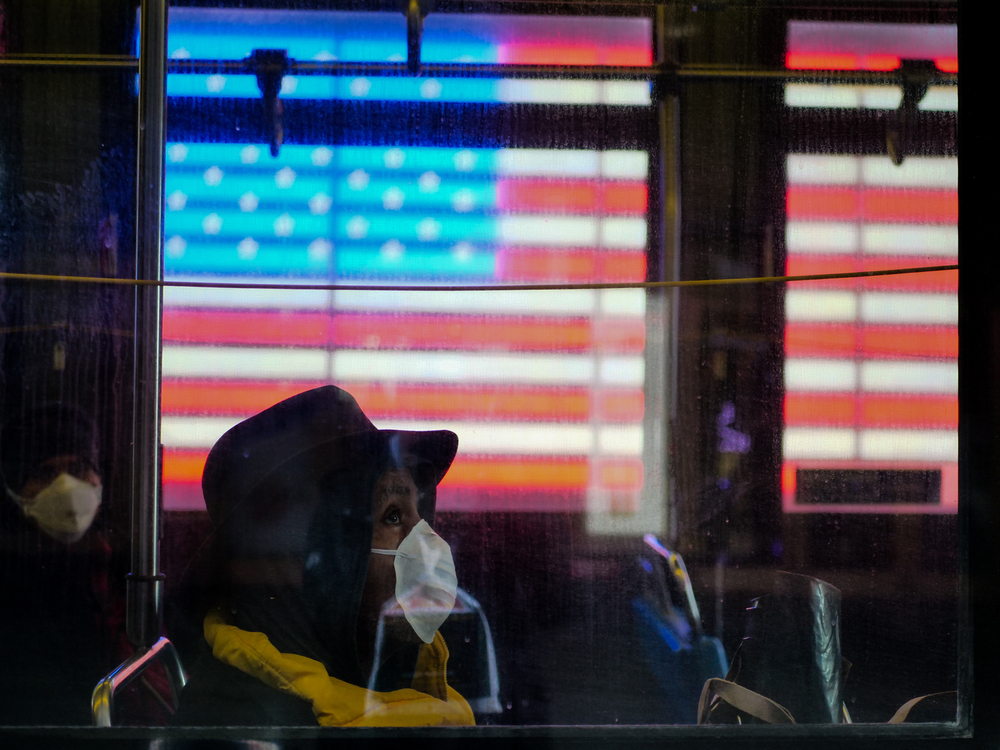 John Kingston's journey for public office took him on a journey through America. While gunning for the U.S. Senate seat held by Senator Elizabeth Warren, Kingston was introduced to thousands of Americans experiencing pain, disillusion, anger and resentment. And while a lot of that energy tends to get poured into politics right now, Kingston realized that these weren't, at their core, political problems. And while politicians can and sometimes do address these issues in meaningful ways, Kingston believes these issues are ultimately spiritual.
In his new book American Awakening: Eight Principals to Restore the Soul of America, Kingston aims to remind Americans of who they really are. While his political bid was unsuccessful, the lessons he learned and experiences he had helped reshape his idea of what America can become. And now, he wants to share those lessons with the rest of us. 
This conversation has been edited for length and clarity.
Your book released into a whole new world than the one you wrote it in. How do you think it's going to land given the general state of things?
It speaks exactly into the darkness of the day. The Corona darkness, which is over top of the prior spiritual malaise darkness. The racial reckoning. A lot of the book is about race and recognizing who we are and how we're supposed to be together as people. Each layer of this has actually fused into the message of the book that I was actually writing, not knowing that this was going to be happening. 
A recent poll said Americans have never been less proud of their country. Are you proud to be an American right now?
As Americans right now, we've forgotten who we are. That's why everything seems so wrong.  As I discuss in the book, 244 years ago we breathed into existence the most amazing project in governance in human history. The idea that all are created equal was mind-blowing. It had never been argued before in governance documents. But 244 years ago, the idea wasn't even worth the paper it was written on. It didn't apply to Native Americans. It didn't apply to, of course, to Black Americans. It didn't apply to women. And on and on.
We deserve to be proud of the fact that we exist in something that really matters and is worth fighting for. But at the same time, we're always yearning and aspiring to it. As Martin Luther King said famously, it was a promissory note that has yet to be paid on.
My heroes — Frederick Douglass, Abraham Lincoln, Martin Luther King — they all believed in this country because they believed that it had the promise and the possibility of fulfillment. I know how sad and disappointed people are right now in where we are. I get it. I feel it. But the basic premise that we're all children of God, that we're made to be together, that's who we are as Christians.
You write this book from your own perspective, which is Christian — but you wrote this for a broad audience of all Americans, regardless of religious beliefs. How do you navigate that balance?
I'm going to talk about Christian ethics that I want somebody else to do. I'm talking about things like "all are created equal." Christians have violated that principle massively in many eras and epochs over time — famously through our relationship and race relationship which has continued on generation over generation, where we're not actually acting congruently with our deepest principles. But our deepest principles are: love God, love your neighbor as yourself because that other person is a child of God. That is exactly equivalent to being equal citizens of the Republic. Those concepts, they're almost synonymous. They're not really different except in the finest shadings.
As Christians, we're not saying, "I want that person over there to follow my thinking on sexuality." That's not what I'm talking about. I'm talking about a deep respect for pluralism, a deep respect for where people are coming from, be it atheist or agnostic. Whatever category they want to put themselves in, hey, they're my neighbor. They're equal citizens in the republic. Our form of Christian visionary leadership can more robustly inform the way that the Republic ought to go forward.
We are the best equipped to lead people out of that. And that's what I'm trying to call people to.
What separates your vision for the country from the other ideas that are being floated right now, whether it be MAGA, moderate conservatism, general centrism, neoliberalism or progressivism? 
I think what we're finding is the cycle of not respecting one another is not understanding that each one of us has got purpose and meaning. I've got purpose and meaning. The MAGA hat-wearing person's got purpose and meaning and significance. They're a child of God. A far leftist, in their ideology, is a child of God. They're all just ideas of how we get on together at the core.
My leadership suggestion for anybody out there, frankly, is it comes down to our understanding of who we are. We are called to respect the spectrum of ideas and then find the compromise in all of that which leads us collectively to human flourishing and thriving in the best way possible.
Some of the ideas out there are really bad ideas. But there's some gem of truth in a lot of them. And what's bad about them is not the ideas, in a lot of regards. It's a spirit animating them, which is zero-sum. It's "My side's got to win. Your side's got to lose." It doesn't work that way.
I mean Martin Luther King famously, when he was assassinated, his ideas were sufficiently provocative at the time that he enjoyed only 30 some odd percent favorability in public opinion polls in 1968. What is so abundantly clear to us now about what he was taking us forward in was a compromise view of where the public square would work, but it stepped on a lot of toes and it required some puts and takes from a lot of people. He didn't see the promised land. I mean, not that any of us are going to exactly see the promised land, but he didn't see the fulfillment of it.
Do you have anything in the way of kind of a pep talk for America?
God's got this. Heaven is a place where all of these things are set to right. The American project, if your people lean into it and own their spot in it, they're going to find God's sustenance and provision in every day. Even though things are going to get tough out there, your listeners, your readers are going to be important components of taking us to where we need to go. I don't think that's a three-month project. I don't think it's a year project. I'm not even sure it's a five-year project at this point.
But I see great things on the horizon for America in the next 10 years if we can actually own this stuff. And if people can say, "Look, you know what? God put me on the planet with purpose and meaning to lean into this and be a transformative agent in this time." We're going to get some place together.
2020 could be the beginning of the biggest bounce back ever. We can see something really great happen. We've been masking over a whole bunch of stuff. Let's get to work, folks. 
---