#MissingDCGirls and the Sin of Selective Outrage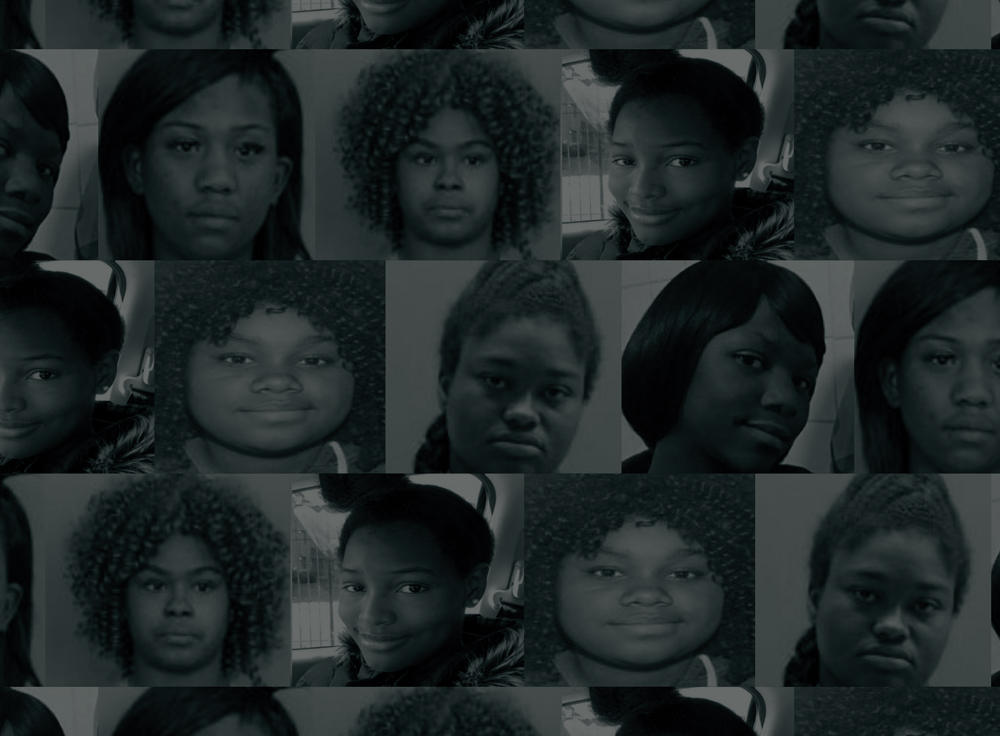 Chelsea King. Elizabeth Smart. Jaycee Dugard.
What do these people have in common? They're all girls who went missing. They're all household names.
And they're all white.
When discussing the #missingDCgirls with my roommate this weekend, we easily rattled off these names; we saw them plastered on the nightly news and even in People magazine. Names we'll never forget. When I first read about the missing girls in D.C.—in my Twitter feed, from various celebrities—I was caught off guard. Surely, that many black girls can't have gone missing and we haven't heard about it?! I thought to myself. This is 2017!
And yet, I racked my brain for a "famous" missing child of color over the years. I couldn't come up with a single one.
After a weekend of a lot of different claims, Monday came with a little more insight: The D.C. area isn't experiencing any more missing children than normal, they simply are starting to utilize social media to share missing children's pictures. (Some of the photos were actully misleading.) So many pictures shared of African American girls caused concern, and the internet (being the internet) ran with it.
Though still worrisome—any missing child should worry us, "normal" rates or not—it was not as alarming of a story as I previously thought. Yet, there is still reason for alarm: the different ways different people groups are treated by the media and the selective outrage we show.
Because the words we hear matter and the words we say matter. Words affect our beliefs, our biases and, ultimately, our actions.
Have you ever noticed how the majority of Middle Eastern people you see on TV play one generic role? On some level, I knew that, but I didn't fully realize it until this article went viral. Similar to a lot of minority actors recently complaining about always being cast as the help.
Have you ever noticed black suspects show up on our nightly news at much higher percentages than they show up in our criminal justice system? Some studies point to a distortion index as high as 24 percentage points of overrepresentation of black suspects, in addition to underrepresentation of white suspects.
Have you ever noticed how little attention missing children of color get? Even though black people make up 40 percent of our nation's missing children, when black people make up only 13 percent of our population, these missing persons generate very little media attention.
I could go on and on here: The adjectives used to describe women in leadership roles versus the ones used to describe men in similar jobs, the previous arrest record of black people involved in a law enforcement shooting and yet never the officer's misconduct record, the average amount of lines given to male characters over female. All of these instances perpetuate unhelpful stereotypes; all of these instances affect the way we view certain people groups.
We were given the most glaring example of this the very same week as #missingDCgirls went viral. In New York, in what is now being classified as an act of terror, a white 28-year-old man sought out, stabbed and killed a black 66-year-old on the streets of New York. An article explained the deceased's prior run-ins with the police and mentioned he was combative right before his death. The article described the murderer—now being tried as a terrorist—as "dapper but deadly."
As Christians, we should be grieved by this. As Christians, we should long for a better world. As Christians, if our hearts aren't for equality, our hearts aren't for the kingdom of God.
We Christians don't get to be pro-life when it comes to fetuses but not when it comes to refugees. We don't get to be for feeding the hungry when Jesus multiplied fish and bread, but not when it comes to the impoverished in our own nation. We don't get to care about some missing children more than others, especially when the only difference is skin color.
If we're upset over some victims of gun violence but not others, grieved by some untimely deaths but not others, worried about some missing children but not others—we aren't concerned with the injustices at hand. We're concerned with the proximity to ourselves.
It's easy to try and distance ourselves from the ugly parts of life—it happens there, to them, to those people. This is human nature. This is normal. But we're called to a different way of living. We're called to something more. A life marked by radical inclusion, not selective outrage.
Let us not be a Church that has concerned ourselves with orphans starving in Africa, but not with African Americans living next door to us. Let us not be a Church that allows media bias to tell us how to view our neighbors, that lets dictated fear sit in our hearts and fester into selective outrage and selective action.
Let us not be a Church that only seeks justice for some.
Krysti Wilkinson is currently roughing it in sunny San Diego, California. She enjoys great people, great books and great coffee. She's usually the only friend making an embarrassing face in "funny" group pictures. Krysti tweets & 'grams @krystiwithakay.
Krysti Wilkinson
Krysti Wilkinson eats too much ice cream & reads too many books. She likes to laugh at bad puns, talk about Jesus, and write down her thoughts. You can connect with her on Facebook or she tweets and 'grams @krystiwithakay