Pros & Cons of Health Care Reform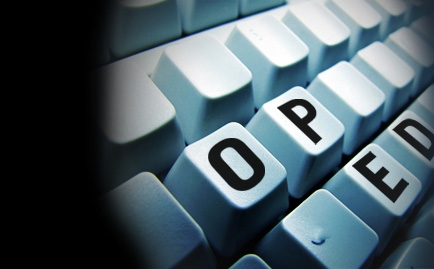 Here are a few more in-depth answers about the health care reform bill. For a longer section of the conversation with Jay Richards and Morna Murry, particularly the moral implications of health care reform, click here.
What are the pros to the health care reform law that just passed?
Jay Richards: Virtually any piece of legislation, no matter how flawed, will have some benefits, if considered in isolation. It's the rare policy that takes a thousand steps backward, but not one step forward. The "Patient Protection and Affordable Care Act" takes a few steps forward. Most notably, it will probably make it possible for more people to have some form of health insurance. That's a good thing, insofar as it allows more people to receive the health care they need.
Morna Murray: There are numerous benefits to the health care reform that just passed, probably too many to list individually here. But here are some of the main benefits:
Extending insurance coverage to 32 million Americans who are currently without health insurance
Ending insurance company abuses — eliminating pre-existing conditions, prohibiting rescissions, eg, rescinding existing health insurance policies when a person gets sick
Extends the Children's Health Insurance Program Covering preventive health care services, meaning such services are not subject to deductibles.
Allowing dependent children to stay on their parents' plans until the age of 26.
Requires all insurance companies participating in an exchange to meet minimum benefit requirements.
Expansion of Medicaid to include childless adults and parents up to 133 percent of the federal poverty level and giving states financial assistance for that increase.
Richards: Many of the benefits Ms. Murray lists are not benefits per se, but rather coercive requirements that private insurance companies offer only the policies specified by the government, rather than competing by offering all sorts of various plans, and then letting individuals and families freely decide what best meets their needs. She presumably thinks the outcome of these policies is worth the cost. I disagree.
What are the cons?
Murray: There are no real cons to health care reform—this has been decades in the making. There is a lot of misinformation about what the health care reform bill does and with time, as information gets out, this will get corrected so that people understand how necessary this bill is and what it will do for the American people.
Richards: The Affordable Care Act may take half a dozen steps forward, but it takes, say, 2,500 steps backward. Policies should be judged by net benefits and live alternatives. Do the benefits outweigh the costs? Is there an alternative that would give us more benefits with fewer costs?
With this Act, the answers are clearly "no" and "yes" respectively. The Act will make most of the problems it is supposed to fix worse. The main problem with controlling health care costs in the US is that a "third payer" intervenes between recipients and providers, so few people apply the economic reasoning to their health care that they apply to most other exchanges. Do you know the full cost of your last doctor visit? Probably not. That's a serious problem. This Act will add fuel to the already raging "third-party payer" fire. It will make health insurance more expensive for millions of Americans and increase the total cost of health care; it will vastly increase the coercive power of the state; it will degrade the quality of care by discouraging health care providers and medical research and innovation; it will hasten the plunge toward fiscal insolvency already underway because of the liabilities from the other big entitlements—Social Security, Medicare, and Medicaid. And it will not do simple things that could help solve the basic problems—like fixing tax laws so we could have a real market for health care, fostering cross-state competition for health insurances and reforming tort law to prevent frivolous malpractice suits.
Morna: This is a fairly simplistic and hyperbolic overview of the benefits of health care reform. This answer talks about the problems of "third payer" but doesn't explain what is meant by that. He also mentions that health care costs will go up, which they will in some markets but not in others, but he fails to note that health care costs will skyrocket without health care reform. In short, this answer takes every extreme and non-factual attack upon health care reform and treats it as if it were fact which it is not.