Report: 14 Suspected Abusers Preyed Upon Deaf Children In the Latest Catholic Church Scandal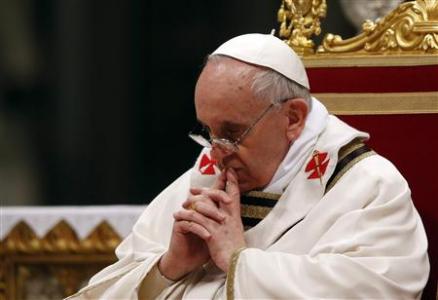 A disturbing new report from The Washington Post this morning reveals the latest in an ever-growing list of abuse charges against the Catholic church. An Argentinian institute for the Deaf, the Antonio Provolo Institute, has been raided by authorities who have uncovered one of the worst abuse cases the Church has seen in recent memory.
So far, 14 total suspects have been charged with the sexual abuse of deaf students and children. One suspect has plead guilty to sexual abuse and rape while charges are pending for the 13 others. An octogenarian priest, Nicola Corradi, has been identified as the abuse operation's ringleader. He will go on trial next month.
Corradi was spiritual director of the Antonio Provolo Institute for the Deaf. His career spanned multiple decades and continents, and The Washington Post reports Catholic officials, including Pope Francis, were warned repeatedly of his alleged abuse, but did nothing. Victims reported the abuse to church authorities as early as 2008. They even mailed a list of accused priests to Francis in 2014 and physically handed him the list in 2015. It took Argentine law enforcement to shut down the school.
Law enforcement acted. The Catholic church did nothing. So far, 14 students have identified themselves as victims.
One victim, an alumna of the Provolo Institute choosing to remain anonymous, used sign language to tell The Washington Post: "I want Pope Francis to come here, I want him to explain how this happened, how they knew this and did nothing."
Reports of the abuse are disturbing. Students at the Provolo Institute tended to come from poor families. According to the Post, prosecutors say, "the children were fondled, raped, sometimes tied up and, in one instance, forced to wear a diaper to hide the bleeding. All the while, their limited ability to communicate complicated their ability to tell others what was happening to them. Students at the school were smacked if they used sign language. One of the few hand gestures used by the priests, victims say, was an index figure to lips — a demand for silence."
One prosecutor described the students as "the perfect victims." Argentine law enforcement has shuttered the Provolo Institute to prevent the abusers from accessing the students.
You can read the full Washington Post report here. It's a nasty indictment of not just the epidemic of abuse within the Catholic church, but the Vatican's failings to do anything about it.