Shane Claiborne Says Liberty U Threatened to Have Him Arrested After Asking Falwell For Campus Prayer Vigil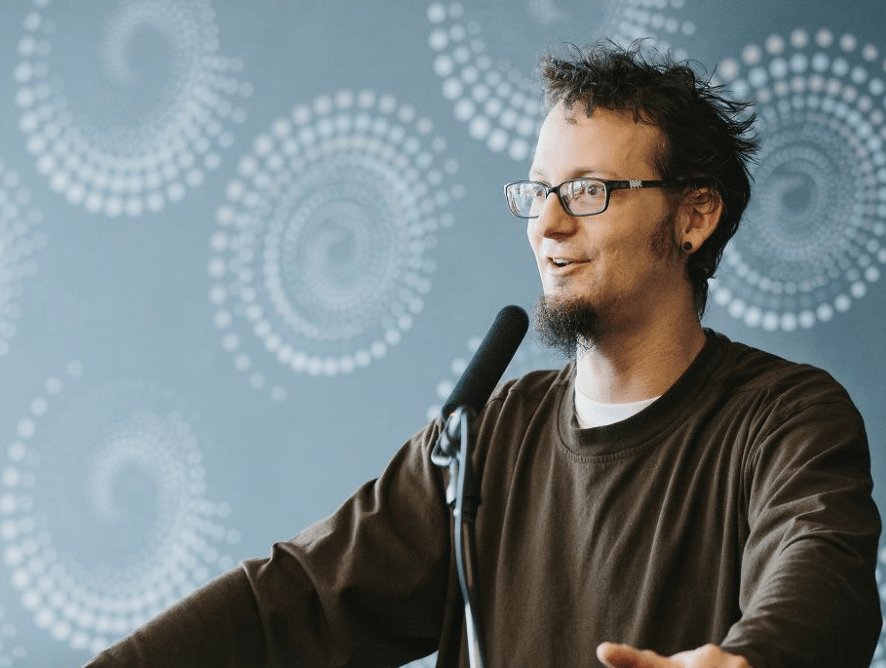 Last night, author, speaker and activist Shane Claiborne took to social media to explain how an invitation to pray with leaders at Liberty University—the country's largest Christian university—led to a threat of arrest. 
This weekend, Claiborne will be taking part in the "Red Letter Revival" in Lynchburg, Virginia, where Liberty is located. The site describes the prayer event like this: "It's time for a Christianity that looks like Jesus again. It's time for gospel preaching and prophetic witness. It's time to return to the things Jesus said. It's revival time!"
In a letter he sent to the school's President Jerry Falwell Jr., he invited Falwell to attend the prayer event, noting that he works with a former Liberty student and will be hosting some for community service initiatives at The Simple Way project in Philadelphia later this year. Claiborne has also spoken at Liberty's chapel service in the past.
His letter sounds friendly, which makes the confrontational reply somewhat surprising. Claiborne wrote: "I loved my visit to Liberty a few years ago when I spoke in chapel, though I do have one regret—not hitting up the snowboarding hill. Next time."
Along with inviting him to the revival event (which is being organized in part by Liberty students and alumni), Claiborne wrote: "I have reached out to you in the past to ask you to pray with me, and I am reaching out again. I'd still like to pray together, even regularly if you are willing. I already pray for you, but I would love to pray with you. I also would like to ask your permission to bring some people from the revival onto campus on April 7. We'd like to join students and alumni, and you if you are willing. What we have in mind is not a protest but an on-campus prayer vigil in the afternoon. Would you join us? If you can't join us, would you give us permission to come onto campus and pray for our country, our leaders, for you, and for Liberty University?"
After sending the letter, Claiborne said he got a letter from the Liberty University Police Department, that informed him he "will be arrested for trespassing" if he comes on school property, telling him that the crime "is punishable by confinement in jail for not more than 12 months or a fine of not more than $2,500, or both."   
If you follow either Claiborne and Falwell on social media, then you know that they don't exactly see eye to eye on political issues. Falwell is an outspoken supporter of Pres. Trump and actively campaigned for him. Claiborne has been critical of many of the president's actions, particularly on the issues of ending the DACA program (along with other notable evangelical leaders). But Claiborne's letter and invitation wasn't politically charged at all. It was friendly and genuinely seemed like an invitation to pray with a fellow Christian leader, even if they see political issues differently.
On Facebook, Claiborne explained: "I was very clear that what we have in mind is a prayer vigil not a protest—no signs, megaphones, banners or chants … just Bibles and candles. We had even hoped to do a communion service, inviting folks who disagree politically to come to the table together.
He added, "We will take the evening to pray and consider a faithful response before making a decision about the prayer vigil which was scheduled for 1-3pm on Saturday."
You can read the full text of both letters here.
Jesse Carey
Jesse Carey is a mainstay on the weekly RELEVANT Podcast and member of RELEVANT's executive board. He lives in Virginia Beach with his wife and two kids.