So, Some Weird Space Ship Thing Washed Up on a South Carolina Beach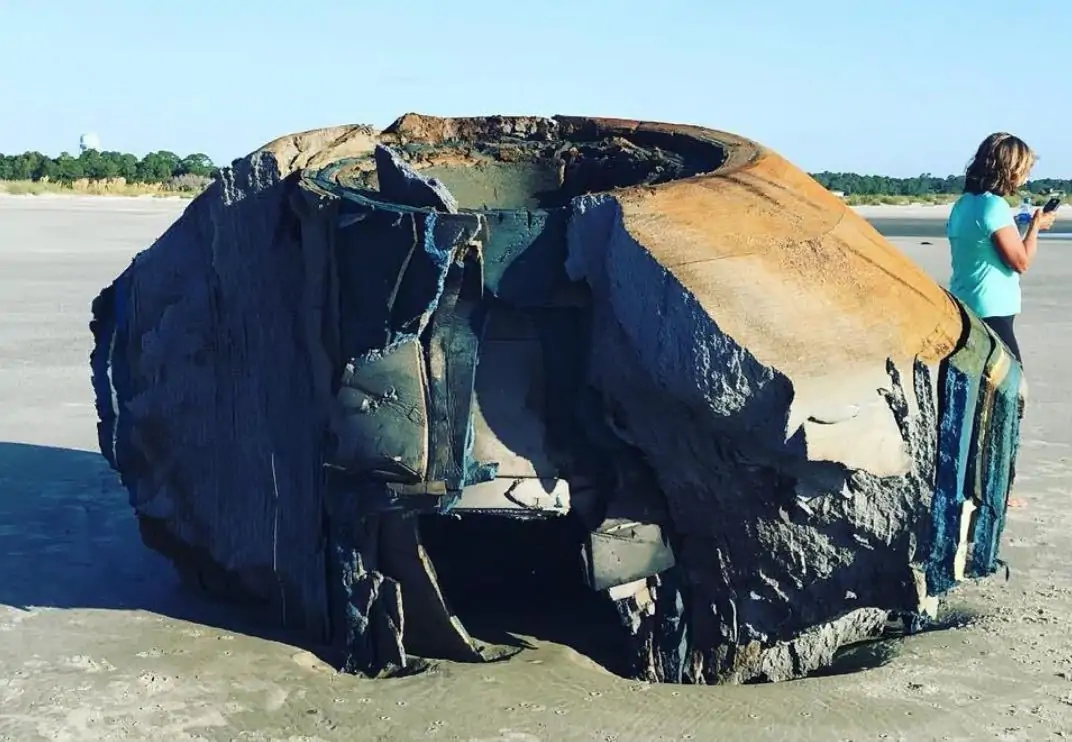 Perplexed beach-goers on South Carolina's Seabrook Island stumbled on a very strange object last week that had apparently washed up on the shore.
The Facebook page for Lowcountry Marine Mammal Network posted an image of the object with the caption, "Look at this mysterious object that washed ashore on Seabrook Island today! What do you think it is?"
Even though it looks like concrete, according to the people at the Network, it actually feels like some sort of soft foam when you touch it. According to The Charlotte Observer, "It was quickly whisked away by town officials."
There are several theories about what the object is—including a part of a NASA rocket or a re-entry capsule used during space missions.
Our guess? This is obviously the start of some sort of Transformers-like awakening of long dormant alien machines that will use planet earth as the battleground for a final showdown. We mean, this is obvious, right?