Taking Human Trafficking Awareness to the Next Level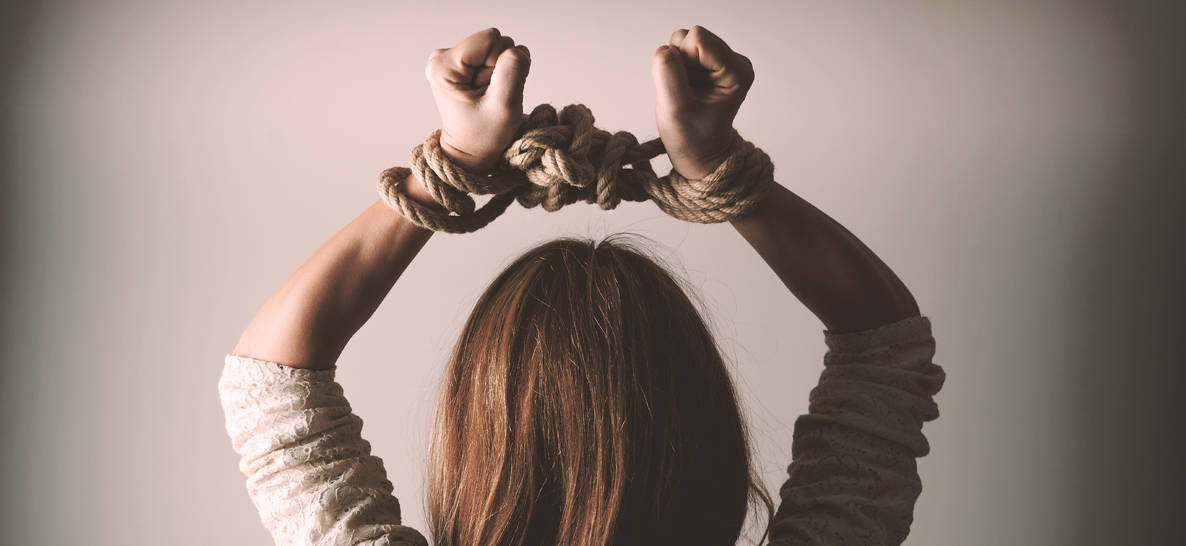 Today hundreds of thousands of people are going to put an "X" on the back of their hand. Do you know why? Because we're part of a massive group of people who wants to see an end to slavery.
Unfortunately, many people will stop there: with that "X"—either because they don't know what else to do or because they don't feel adequate enough to do more.
The End It Movement has done great things over the years. They have raised awareness, mobilized hundreds of thousands of people, and helped inspire a generation to end human trafficking. But now people want to do more. People know that slavery exists. People know that humans are being trafficked. People know that exploitation is rampant around the world. So what now?
When I wanted to get involved in working in anti-trafficking 11 years ago, I was told to raise awareness and to give money. I raised awareness. I gave money. But I also sought opportunities to do more.
I was fortunate enough to meet an amazing woman (Jo Anne Lyon) who chose to take a chance to believe in me and believe in my passion. She connected me to Chab Dai, a coalition of anti-trafficking organizations in Cambodia, with an internship that opened the door to many more opportunities. Because of that first chance, I was able to go on and work with amazing organizations like Polaris Project, the Laboratory to Combat Human Trafficking, and the Human Trafficking Center. Over the years, I've been able to go beyond raising awareness and beyond giving money. I've studied human trafficking from multiple angles and sought to really understand why and how it's allowed to persist. I've wanted to do more, so I've done more.
That's how I know that the anti-trafficking movement is so much more now than it used to be. There are so many opportunities and ideas out there to take your passion that started with an "X" on your hand and turn it into something that will help people who are at-risk or are living in situations of human trafficking around the world. Here are a few things you can do to combat human trafficking right now!
Educate Yourself
Human trafficking is more than sex trafficking, and human trafficking is more than women and girls. Take some time to research what human trafficking is and how you can recognize the signs of trafficking so you can be prepared to report it if you see it. Polaris Project runs the National Human Trafficking Hotline. You can call them to report human trafficking, but they are also available to help answer questions and provide information about the problem (1-888-3737-888).
The Human Trafficking Center also has a lot of information about human trafficking is and what it looks like around the world.
Advocate
Our policies and systems are allowing human trafficking to continue. While many U.S. states have anti-trafficking laws, many are in need of improvement. Polaris Project has a whole page on how you can take action and advocate for better laws that can prevent trafficking and improve access to resources for survivors. Your voice is needed.
You can also advocate for people around the world through supporting development programs. The U.S. government has a lot of incredible projects around the world for education, clean water, food security and capacity building. These opportunities and programs help keep people out of the clutches of human traffickers. They are also always in danger of being cut by lawmakers seeking to trim the budget—even though poverty-focused development assistance constitutes less than 1 percent of the overall budget. You can join Micah Challenge as they seek to protect development assistance programs that can help keep people out of situations of human trafficking.
Shop Ethically
Many of us have no idea what kinds of companies our purchases support. Take a look at your shirt you're wearing right now. Where was it made? China, Nicaragua, Nepal? How do you think the company treats its employees? Is there a chance a trafficking victim made your shirt?
If you're not sure, call or email the company! Ask them about their ethical policies. If they don't respond or give a satisfactory answer, don't buy their products any longer. In the meantime, shop secondhand or check out Micah Challenge's Ethical Shopping Guide. Shopping ethically is a strong vote for the kind of world you want—a world where works are treated fairly and receive a living wage. Where we spend our money is a good representation of our priorities. Make sure your dollars are accurately showing where your priorities lie.
Pray
For some reason, prayer often becomes lost in the mix of so many other things. It's strange, really, when we have a chance to talk directly with the God who has the power to literally move mountains. Take some time today to pray for an end to human trafficking. Pray for the victims who are caught in the web of trafficking schemes. Pray for the survivors who are trying to recover. Pray for the people on the front lines every day seeking to end human trafficking. Pray for a world that will value the life of a human over greed and power.
The Bible tells us prayer works (Psalm 107:28-30, Matthew 7:7, Matthew 21:22, John 14:13-14). Isn't it time we believed that?
We know human trafficking exists. Now it's our turn to become the generation that acts upon that knowledge and seeks change.
Do you have an "X" on the back of your hand today? Do something about it. Together we can make a difference. Together we can end human trafficking.
Kim Hunt
is an activist and writer living in Portland, Oregon.