The Most Important Issue for Christian Voters in 2020 Isn't What You Think It Is
Are Christians single-issue voters? The common narrative is that, yes, American Christians will rally to any candidate who promises to deliver on abortion legislation like defunding Planned Parenthood or overturning Roe v Wade. But the reality is, virtually no poll suggests this is the case. In fact, polling trends suggest abortion is an issue of at best middling importance for Christians.
A new PRRI study aligns with this trend, as it breaks down Christian voters' top political priorities for 2020 by demographic. As it turns out, Christian voters' critical issues aren't all that different from the public at large. Health care (65 percent), terrorism (54 percent) and immigration and climate change (both 49 percent) are the most critical issues facing voters, far outpacing all other issues.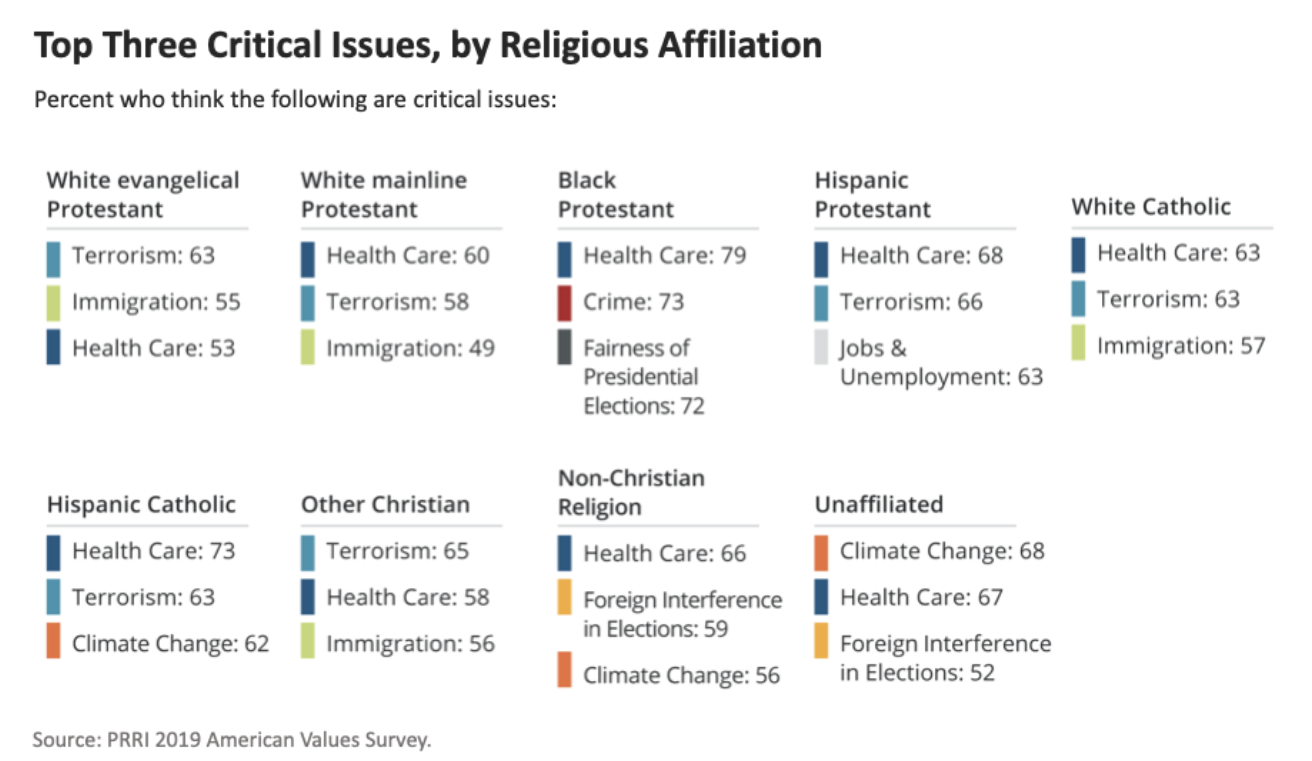 For most religious groups, the trend holds: three major issues enjoy a majority support of concern, with other issues falling well below the 50 percent mark. One exception: Black Protestants, who are unified in their concern for a wide variety of issues from healthcare to election fairness to climate change.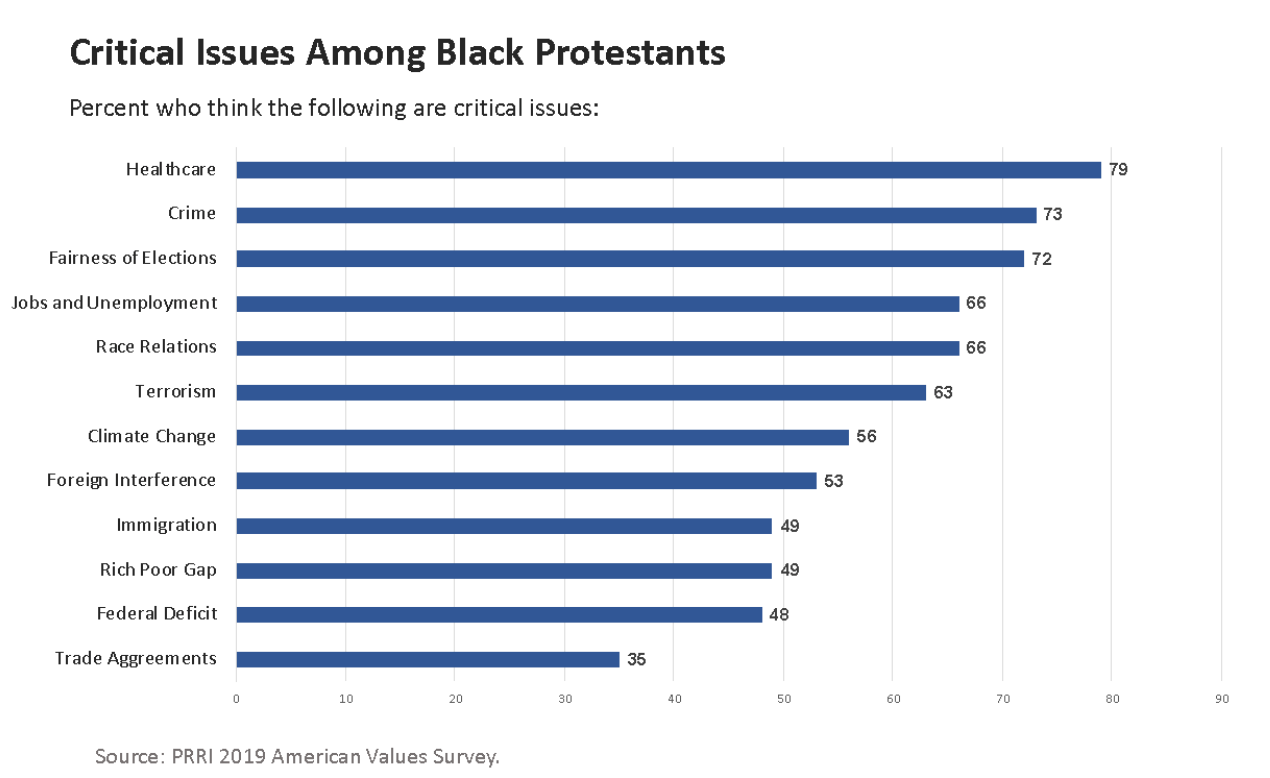 Otherwise, healthcare, terrorism, immigration and climate change are the dominant issues on American voters' minds, religious and otherwise.