The Starbucks' Cup Guy Claims the Company Offered Him a 'Ridiculous Amount of Money' for the Video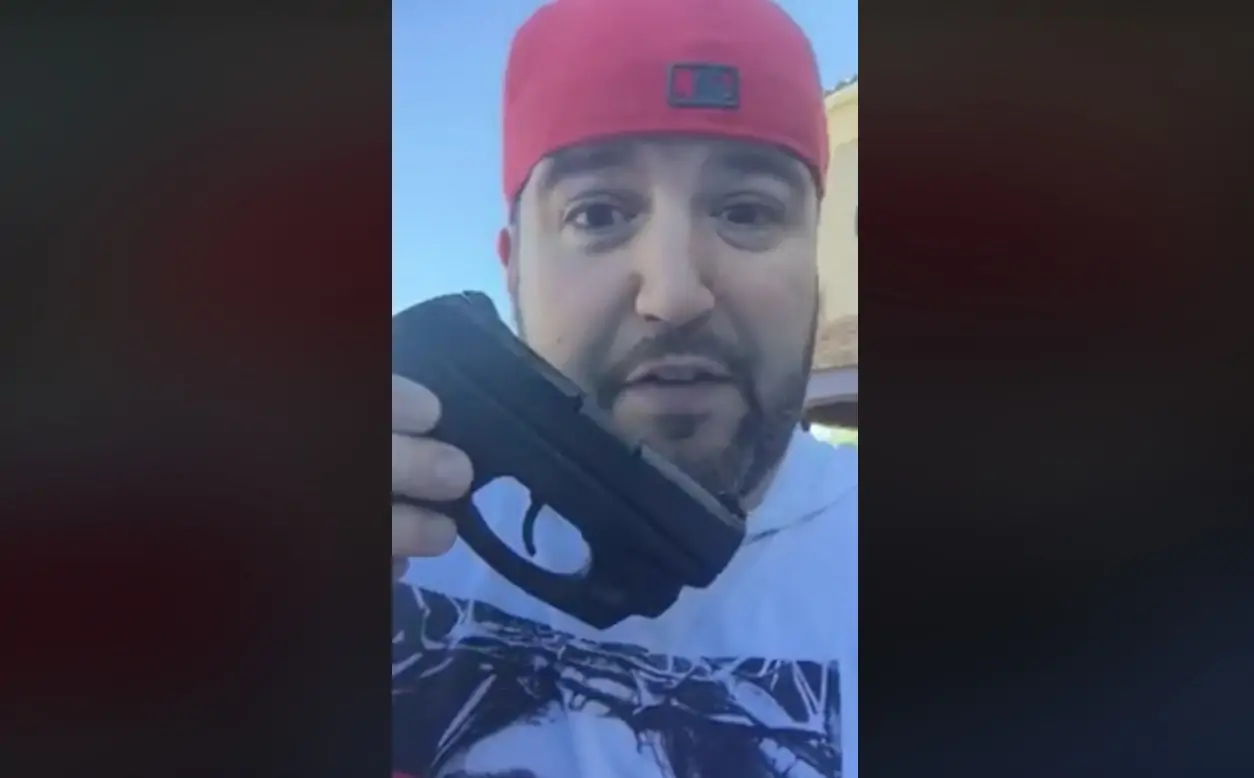 You may remember back in 2015, when an evangelist named Joshua Feuerstein posted a Facebook video getting very upset that Starbucks' Christmas-themed seasonal cups didn't explicitly use the words Christ or Christmas. He encourages people to "trick" baristas into writing "Christmas" on the cups, and then post a selfie with it using the hashtag "#MerryChristmasStarbucks."
To date, it's been viewed more than 17 million times. (Though, it's impossible to know how many people viewed it for its unintentional comedy.) At one point, he literally brandishes a handgun, and says he brought it with him because they "hate the Second Amendment."
As we said at the time, the whole thing is incredibly dumb and represents a misguided sense of entitlement. Seriously, what effect does a coffee cup have on your faith?
In an interview with FaithWire (on the occasion of Starbucks unveiling this year's holiday cups), Feuerstein claims Starbucks attempted to buy him off. He told them, "Starbucks actually approached me and offered me a ridiculous amount of money to purchase the rights to my video because they wanted it removed. They wanted it gone." Starbucks hasn't responded to Faithwire's request for comment about the claims.
He also said that then-candidate Trump's promise to somehow make everyone say "Merry Christmas" got him elected president: "I would venture to say it was that exact stance that was one of the things that helped to get him elected, because people look at Christmas as an American value, it's a time that we stop to celebrate the birth of Christ."
Happy holidays everyone, the Christmas season is off to a great start this year.